McDonald's has always believed in engaging people to depict the vision and values of the company. The brand always puts its customers first and promotes diversity. It has branches all across Pakistan and is also supporting the country by generating employment opportunities. 
McDonald's and Shell recently collaborated with team Patangeer and witnessed the most scenic landscapes of Pakistan through Patangeer's lens. The duo was seen exploring the magnificent sights of Pakistan in their blazing red vintage car. We came across two vlogs and it was heartening to see that McDonald's became a part of their journey and was the perfect stop for them in between whether they wanted to take rest or have a scrumptious meal.
This is ALL Pakistan. Check it out!
"Difficult roads often lead to beautiful destinations."Patangeer is out to explore the beautiful yet challenging sights of Pakistan. McDonald's is proud of team Patangeer for gearing up and taking on this challenge. Let's experience this journey because they have a lot in store for you. Let us know what you loved most about it.

Gepostet von McDonald's am Donnerstag, 1. August 2019
We appreciate the initiative taken by McDonald's to support such a thrilling and adventurous road trip!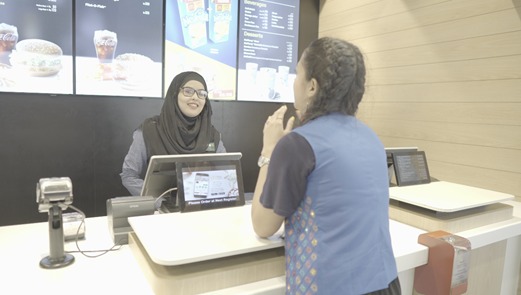 Team Patangeer has made us pack our bags this Eid to enjoy the long weekend and witness the beauty of Pakistan. What could be better than having McDonald's while traveling!?