"Jeet ka Piyala, Is Baar Tu Uthaa La!" 
With the Cricket World Cup 2019 in full swing, it seems like all eyes of the nation are set to their tv screens as soon as Pakistan comes out to play.
By no means is the World Cup over and Pakistan still has a great chance, just as we did in 1992. With four matches still to go, the Pakistan cricket team needs our support, now more than ever.
What better way to show our support than sing along to McDonalds' new World Cup Anthem 2019? Jeet Ka Piyala is a song that shows no matter what happens, we will support our team for better or for worse.
Check out 'Jeet Ka Piyala' – McDonalds' World Cup Anthem 2019 here!
The song brought to you by McDonald's and is produced by Sound Diaries, with Karim Barolia as the lead vocalist, and it is just what we need to get pumped for the matches that remain.
The extremely passionate and motivational lyrics of Jeet Ka Piyala deserve to be played on our speakers throughout the World Cup. Every single verse, lyric showcases how we feel about our cricket team and the pride that comes with wearing green. The song also shows how all our legends and players have emerged by playing street cricket in Pakistan, and Jeet Ka Piyala acts as a tribute to them!
The music video showcases scenes from Pakistan's different 'galli-muhallas' where the cricket fever is running rampant. "Ab jeet ke dikha de kitna tujh mein zorr hai!" – verses like these need to be heard by our cricket team and its managing staff, so they know, regardless of their performances, the country is still counting on them to make the most of what remains!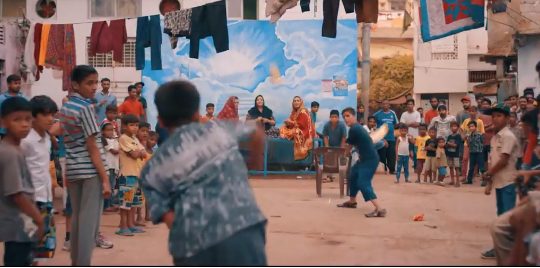 The colorful cinematography of Jeet Ka Piyala further adds to the amazing beat and voice of Karim Barolia. Scenes from different cities, backgrounds, etc – with the same message of motivation and prayers for our team to perform well in the World Cup!
McDonald's and Sound Diaries has done a great job with their World Cup Anthem 2019, and we're totally hooked to it! Furthermore, McDonalds' efforts in promoting and supporting arts and young artists of Pakistan must be appreciated as well.
So the next time you're at a McDonald's drive-thru, make sure you blast Jeet Ka Piyala in full volume to show your support.