Round of 16 Uefa Champions League started with the blockbuster matches, entertained the fans, and outstanding performances.
PSG didn't waste a time and sabotaged the whole team of Barcelona with their new 'Boss'. Barcelona had never thought, this would turn out like this and PSG will outnumber them.
Paris Saint-German started without their two key players Di Maria and Neymar as they were injured.
Mbappe Destroyed Barcelona Defenders
Early in the first half, Barcelona opened their account with a one-nil, as Messi scored the penalty. But Mbappe didn't let the host celebrate for too long and changed the scenario.
During the second half, Mbappe and Kean gave more hope to PSG. At 85th minute, Mbappe scored the third exceptional goal and finished the match with the hat trick. 1-4 was the final score at Camp Nou.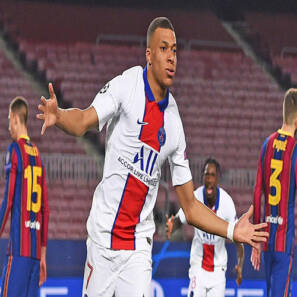 Mauricio Pochettino's side gave no chance to the Spanish team and quarterly destroyed their champions' league chances.
Antoine Griezmann addressed the press after the defeat at their home ground: "We needed to have the perfect match, we did not.
They had it… It is hard to come up with something (to say), after having conceded four. We were ready, we wanted to have a great match, they were better than us. There is nothing to say."
Barcelona's performance was truly embarrassing for their fans, none of the players showed the spirit of winning the match.
Liverpool Shines & Allison's comeback Saves
Apart from Barcelona's humiliation, Liverpool faced RB Leipzig in Hungary, where both teams played very well and Liverpool recovered from their several premier league defeats as well.
Sadio Mane and Mohamed Salah scored two goals with the help of the opposite side's defending mistakes.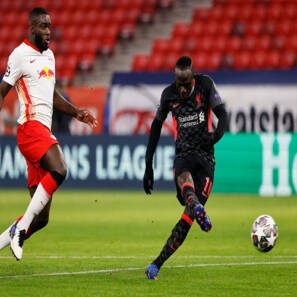 Along with the away win, Allison also made a great comeback with some intense major saves which made Klopp's side attack more strongly.
"Leipzig can be a real monster – they overrun teams, they are physical and tonight we greatly controlled them."- Klopp said to BT sport
For the Liverpool side, a new signing helped the reds to keep a clean sheet as well, Ozan Kabak. He was no doubt one of the top performers of the night.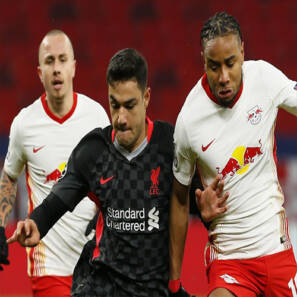 So, day one of the UEFA Champions League round of 16 was entertaining and these teams will be ready for the second leg. Will Barcelona make history again? Will Liverpool keep a clean sheet and beat Leipzig at Anfield?
For that wait for the second leg.
What do you think of the story? Tell us in the comments section below.
READ MORE: https://www.parhlo.com/ucl-liverpool-dortmund-exit/