The famous diva, Mawra Hocane, who is a queen of many hearts, has spared marriage rumors with her latest pictures!
Hocane has made her mark not only in Pakistan but in the neighboring country and arch-rival India as well. She has worked hard to prove her mantle in the industry and create a name for herself. There are many old, new, emerging actors, actresses, and models that not only envy but also wish to be in Hocane's shoes.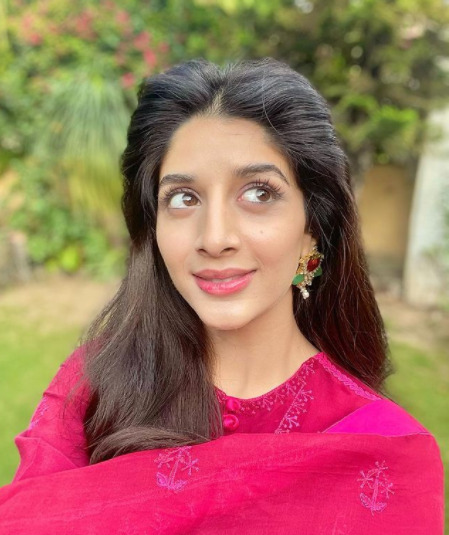 The 28-year-old has played a variety of different roles in hit drama serials such as Sabaat and Aahista Aahista. If you follow the Sanam Teri Kasam star on social media, you must be aware that she is quite active, always giving us a glimpse of her life! Lately, Hocane shared some gorgeous pictures, and we are all loving it!
Taking to Instagram, Hocane shared a few glamorous clicks in which she can be seen dazzled up in an all orangey-yellow attire. Hocane went with a simple and minimum makeup look with the dress. The Sanam Teri Kasam star's subtle mayoun pictures has now sparked Mawra Hocane's marriage rumors!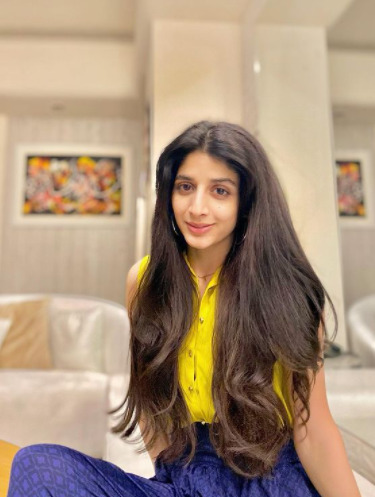 Take a look at the pictures! (Swipe)
How gorgeous!
While fans absolutely love her effortless look, they wonder who the groom might be. Many were hoping it to be her former co-star Ameer Gilani! Let's check out a few comments.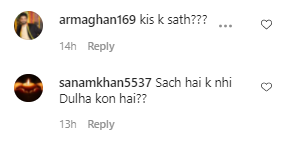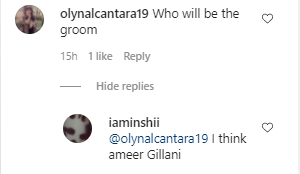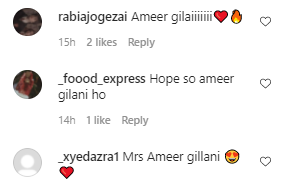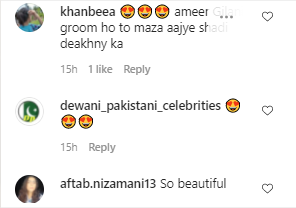 Wondering why Ameer Gilani? Here is a quick recap:
Fans have been wondering about the relationship status of Gilani and Hocane for a while now. In Sabaat, Gilani performed the role of a boy who belongs to a rich but then falls in love with a middle-class girl i.e. Hocane. In order to marry her, he leaves his family. His role was greatly praised and people appreciated his presence.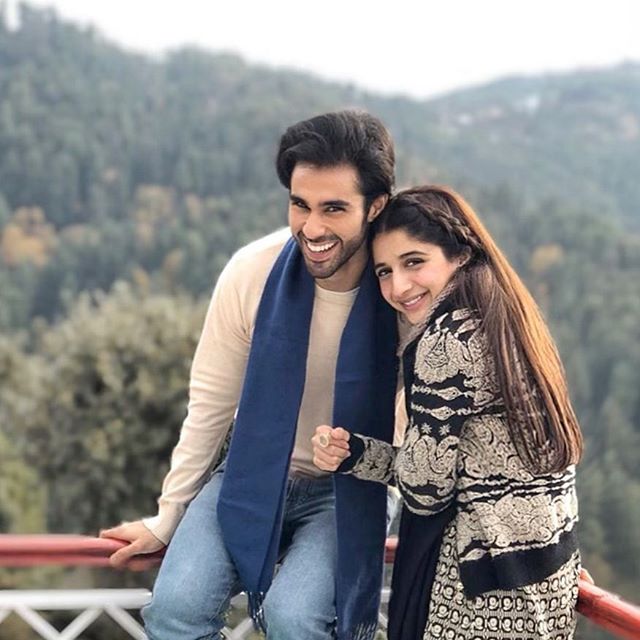 Gilani and the stunning actress Hocane were seen romancing each other in the drama serial. The on-screen chemistry between the two was undeniable. Fans began speculating about their relationship off-screen.
Hocane recently was also spotted chilling with Gilani and his family. She, however, usually stays mum about her relationship status. But, if the rumors are said to be true, this new pairing looks young and refreshing. In the meantime, let's not get to any conclusion since none of them have made any such announcement.
Also, the mayoun pictures of Hocane were first shared on her Instagram story with the caption, "Alhamdulillah", however, the star later posted the same pictures and cleared the air with her caption that read "shoot".
What do you think of this story? Let us know in the comments section below.