Pakistani actor Mawra Hocane turned 28 on Monday and celebrated her birthday over the weekend. The Jawani Phir Nahi Ani 2 actress shared stunning pics from her purple-themed birthday party and pre-birthday celebrations. Social media users are furious over her showing off a two-day prior birthday celebration.
Hocane celebrated her 28th with a lavish set up on Saturday, two days before her birthday. Lots of floating balloons, purple in color, with mouthwatering desserts, and a birthday cake can be seen in the snaps that the stunning actor has shared on her social media.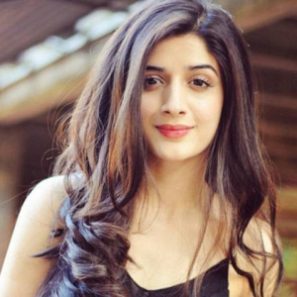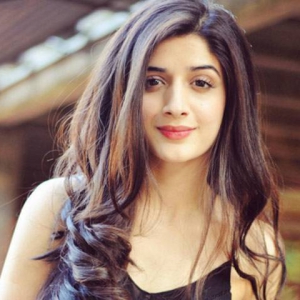 The celebrities do not seem to want to let a birthday go by without giving it proper recognition. If you are a famous personality, this means lavish birthday celebrations, that too, a week long. From designer dresses, to grand setups, and plenty of cakes, it is all extravagant.
Similarly, the Sanam Teri Kasam actress documented her lavish celebration with a slew of Instagram snaps and videos, giving fans a glimpse of the purple-themed celebration.
In addition to this, the pre-birthday surprise was apparently from the mother of her co-star from drama serial Sabaat, Ameer Gilani. As Hocane shared a sight of her pre-birthday celebration, she also showed off the eye-catching decorations and food laid out for the occasion.
The chemistry of Hocane and Gilani in the drama serial is totally outstanding. Both have worked together for the first time. Fans simply loved the lovely on-screen chemistry of both. In fact, both look perfect together even off-screen!
Social media users bash her for showing off her pre-birthday celebrations
Gilani's mother runs a small bakery and as it appears, she sent a custom made cake and cookies to Hocane two days before her birthday. In her Instagram post, Hocane expressed her happiness and thanked her for the beautiful surprise.
However, netizens are not happy with her extravagant celebrations. According to them, the actor is simply showing off her lavish birthday.
Some say that they do not even get wished on their birthday and people are celebrating pre-birthdays
Post-birthday celebration? LOL!
Hocane's 28th birthday was a pop of color
The actor looked the princess of the ball as she was presented with plenty of wonderful birthday cakes decorated with macaroons and flowers, and a candle which she blew out with delight as the moment was captured on camera.
She celebrated her big day with colorful balloons, flowers, cakes, and sweet treats. Moreover, she looked beautiful in an off-white gown.
Here's a glimpse into her birthday bash
Hocane is a stunning Pakistani actress. She has proved her acting skills even across the border. The multi-talented girl just recently completed her Law degree from London. She continued her studies with the showbiz career and has evidently been successful in both fields.
Many friends and showbiz fraternity extended their best wishes to the actor on her big day. However, the netizens seem to be criticizing her for showing off her week-long celebrations. Don't you think all the criticism is uncalled for?
What do you think of this story? Let us know in the comments section below.