Actor Mawra Hocane was all smiles as she celebrated her 29th birthday with her loved ones on Tuesday. Also spotted among her close friends was her rumored beau and former co-star Ameer Gilani.
Hocane is known for being big on birthdays. Celebrating the start of her "birthday month" with a customized cake, the actor kicked off the birthday celebrations earlier this month. In addition, she had a mini celebration just a day before her birthday, decorated with pastries that read: "1 day to go".
Following this, the actor had an intimate midnight celebration. Hocane spent the eve of her 29th birthday surrounded by shiny purple balloons and flower bouquets. The Sanam Teri Kasam actor donned a custom silk night robe with the number 29 embroidered on the back.
Hocane posed with cake and flowers, which she posted to her Instagram handle as a "midnight dump". The starlet was wished by fellow celebrities underneath the post.
Mawra Hocane then uploaded pictures from her birthday party, where her closest friends celebrated her 29th birthday.
Have a sneak peek!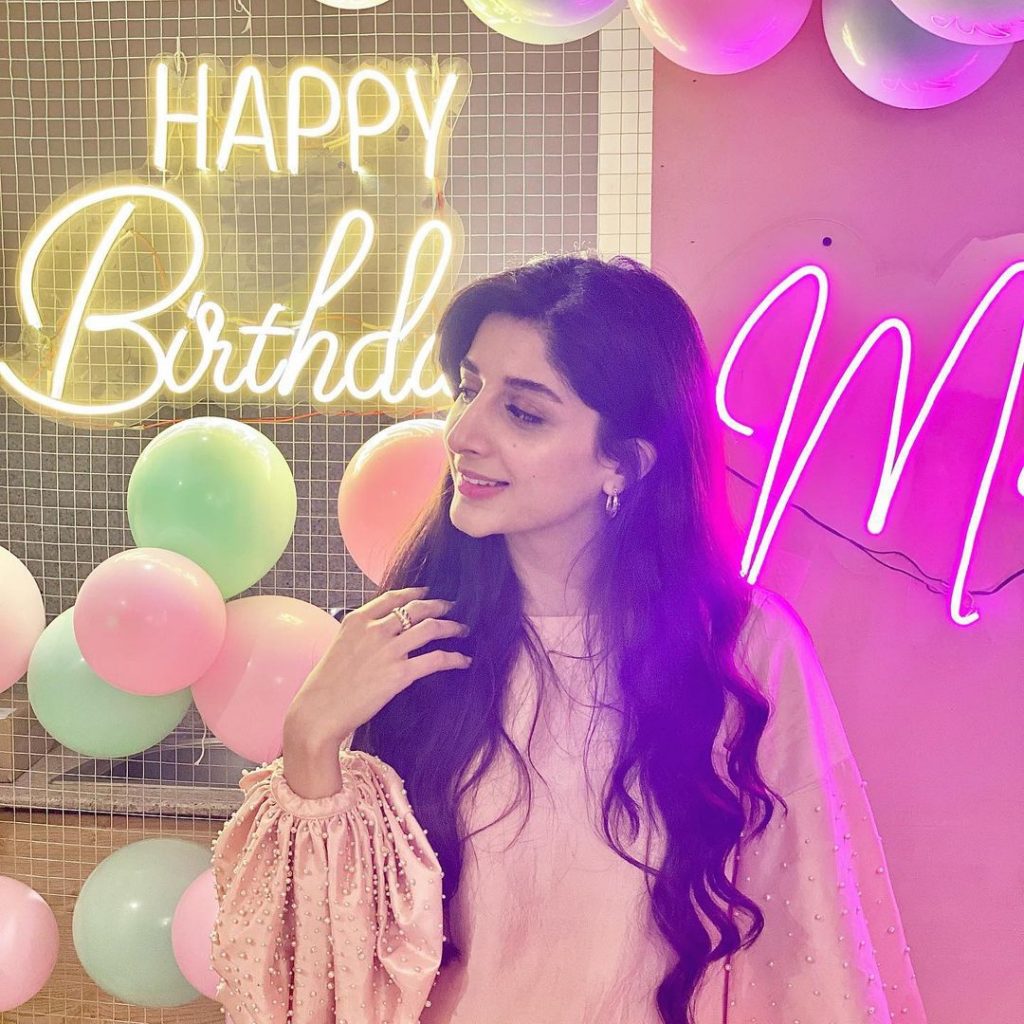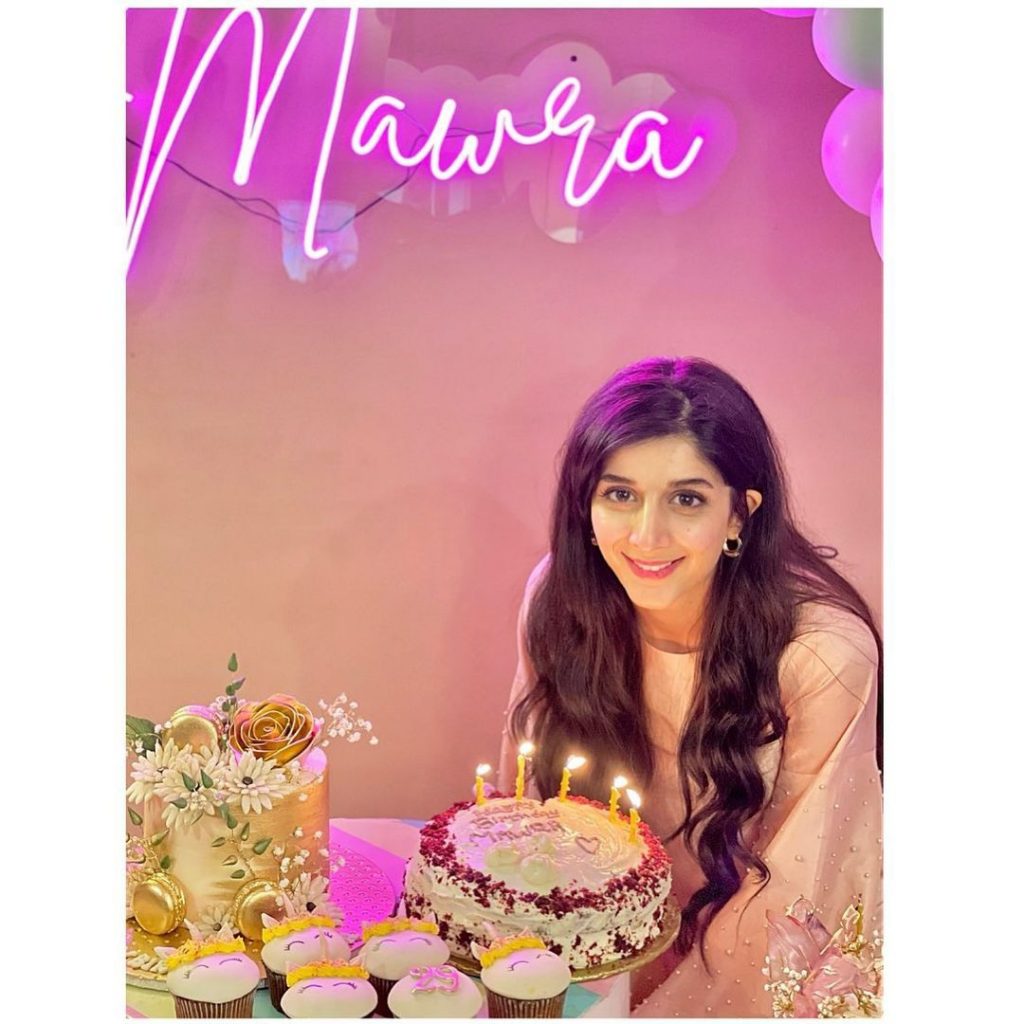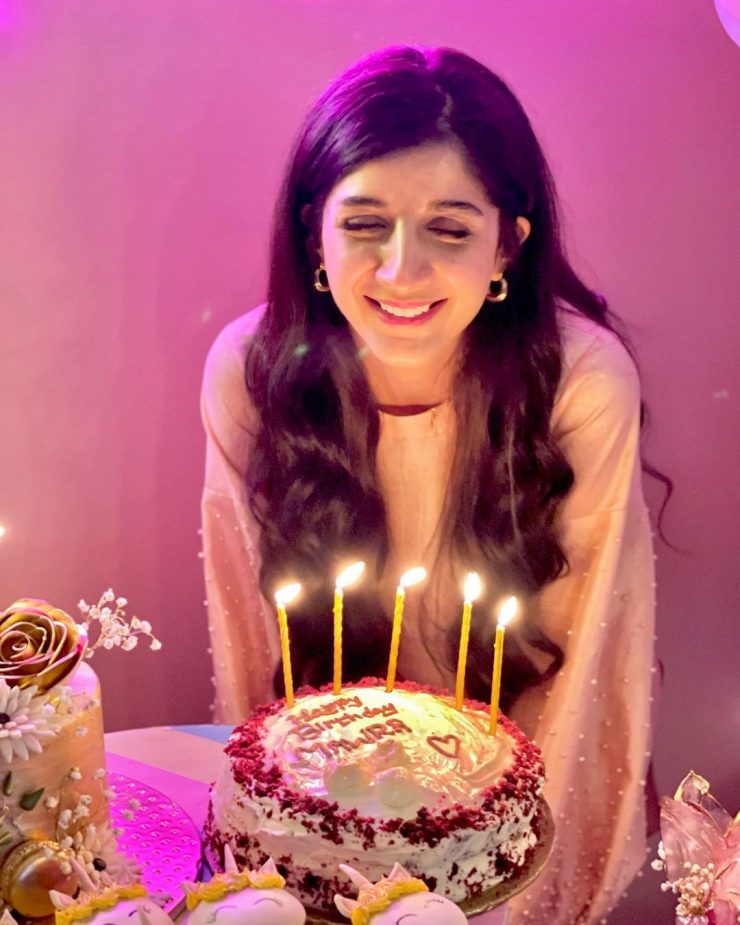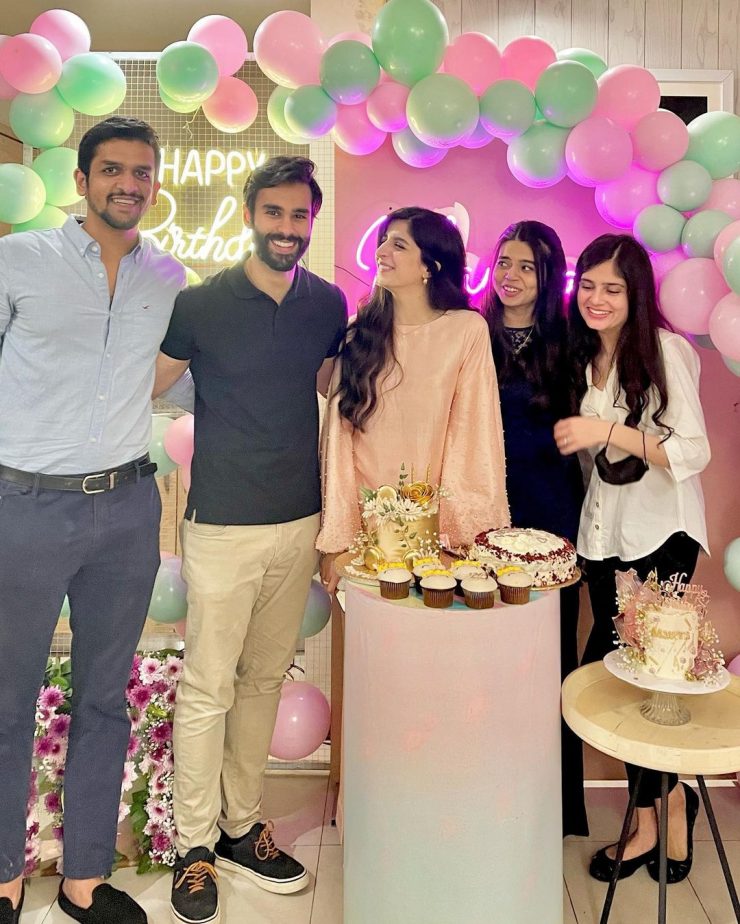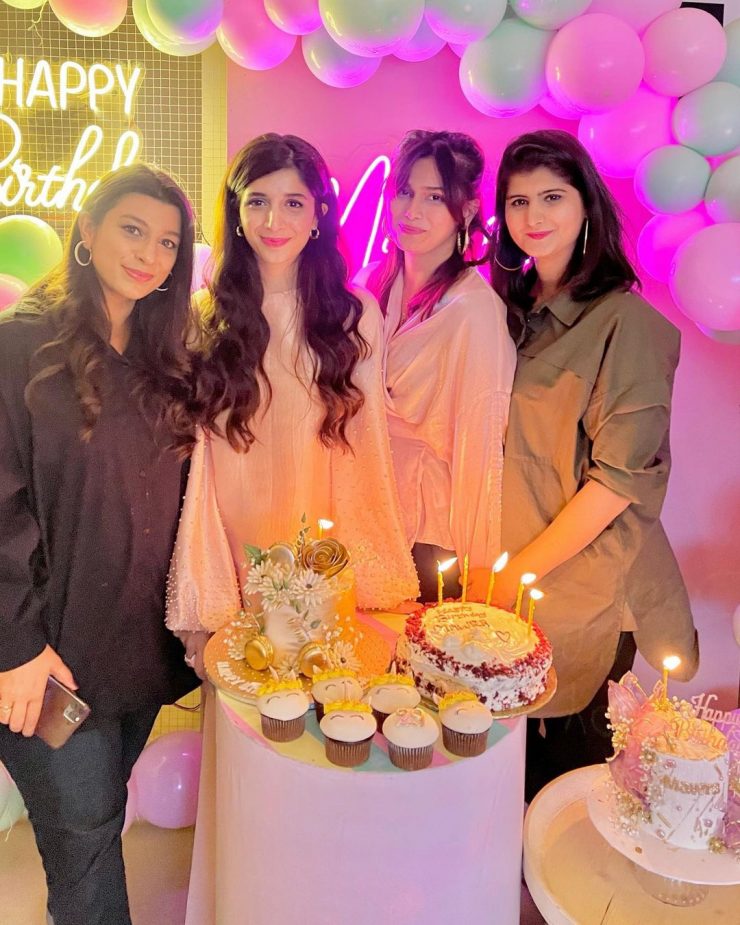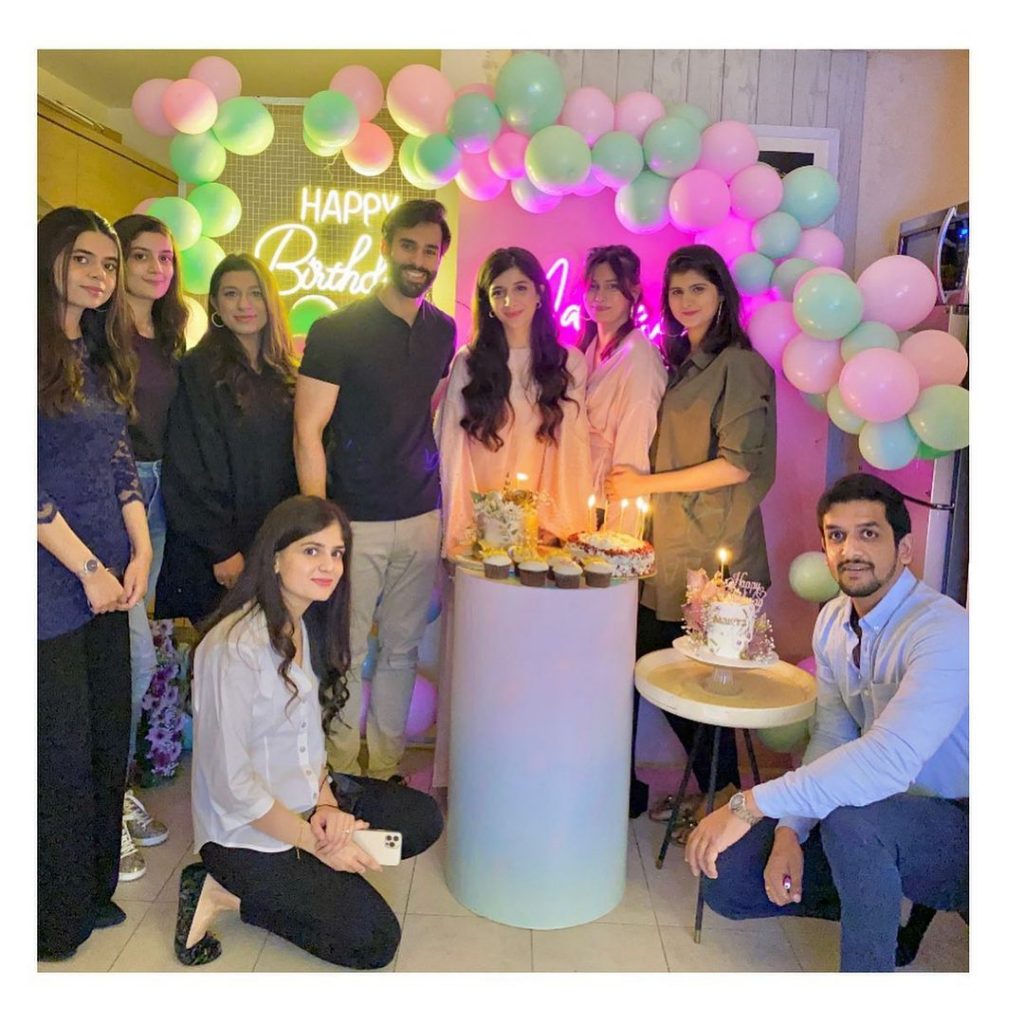 Taking to Instagram, Ameer Gilani shared a heartfelt birthday wish for Hocane. "Happy birthday to one of the most genuine, kind, and beautiful souls. May you have many more happy and healthy ones InshaAllah," the Log Kya Kahenge actor wrote.
Hocane's mother wished the actor on Instagram as well, sharing a baby picture of the starlet with the caption, "May you forever sparkle and shine like the star that you are. Happy birthday my little princess!"
Hocane recently shared a throwback picture of herself with her siblings and mother. The Punjab Nahi Jaungi star spoke about how she has to stay apart from her family due to COVID-19. "Back then nobody told us that we'd have to wait for months/years to be under one roof!" she wrote.
"People ask me what's changed, I think it's the fact that I haven't seen my mother in nearly two years now. Pandemic has taken away my biggest comfort that was flying to my Mama whenever I needed her as she's under a strict lockdown in Australia neither have I seen my brother in that long."
"Some hugs are so crucial for your body to function normally. Miss them. Don't even know when I'd be able to meet them," the starlet concluded.
Hocane previously revealed how she almost quit acting and left Pakistan due to online hate, and shared how it affected her mental health.
Read More: 'Ameeron Kay Chochlay' – Netizens Grill Mawra Hocane For Showing Off Pre-Birthday Celebrations
What do you think of this story? Let us know in the comments section below.