Any guesses who is Mawra Hucane's 'International Love'? No? Let us tell you…
Mawra Hocane managed to reach heights of fame in the television industry of Pakistan because of her beauty and talent. The multi-talented doll faced actress, Mawra Hocane has worked for a number of Pakistani television channels with well acclaimed directors and writers. Her exceptional performance brought her in the lime light and today, her talent and beauty are admired by millions of fans around the globe.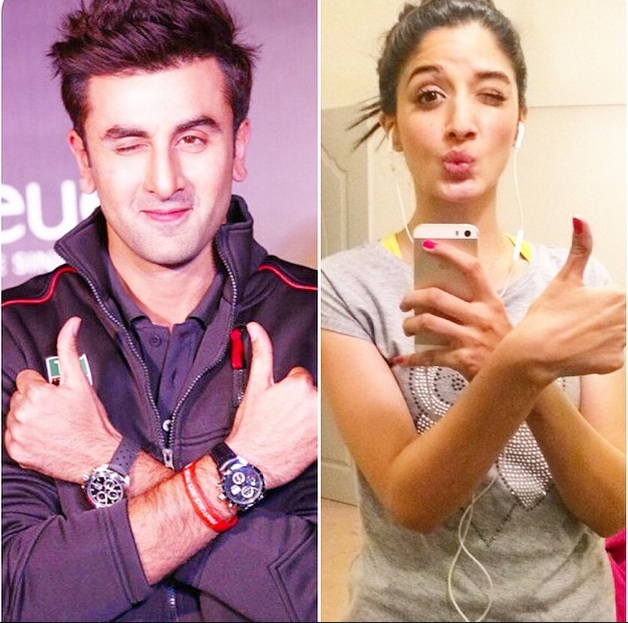 Mawra Hocane likes keeping her fans updated with her life. She keeps sharing personal and professional pictures and messages through her Twitter and Instagram account. Through her Instagram account, she declared her 'International Love' for the heart throb Ranbir Kapoor. According to the Instagram account of Mawra Hocane, Ranbir Kapoor is her celebrity crush. She is also proud of the fact that she and Ranbir Kapoor share the same zodiac sign. She always looks forward to Ranbir kapoor's birthday with the same zeal and enthusiasm with which she looks forward to hers.
Mawra Hocane has always been vocal about her likeness for the exceptionally talented and good looking Bollywood sensation Ranbir Kapoor. Whenever she talks about him, she becomes as excited as any 5 year old kid.

Mawra Hocan is a very open minded, confident lady, who believes in expressing her feelings with her fans and followers. Many of the people in Pakistan disapprove of the way she expresses her feelings for her crush, Ranbir Kapoor. Some of the people say that as Mawra a Pakistani superstar so she should not be vocal about an Indian celebrity as it might undermine her status.
Before posting the images on social media websites, Mawra anticipated that there might be a few people who will not this, therefore, at the end of the post she asked the views not to post 'Hate Comments'. One of her pictures on Instagram shows Mawra copying Ranbir Kapoor's style.