Famous Pakistani religious scholar Maulana Tariq Jamil is launching his own clothing brand. Your read it right! His upcoming brand "MTJ – Tariq Jamil" will be selling shalwar kameez and kurtas for you. Excited?
Maulana Tariq Jamil's manager Shabbir Ahmed Usmani confirmed the news to Samaa Digital. Meanwhile, a LinkedIn page "MTJ – Tariq Jamil" has also been created. It is supposedly the official page of the brand.
According to the LinkedIn page, It's "a fashion brand aiming to serve with quality and integrity, inspired by the philanthropy of Maulana Tariq Jamil."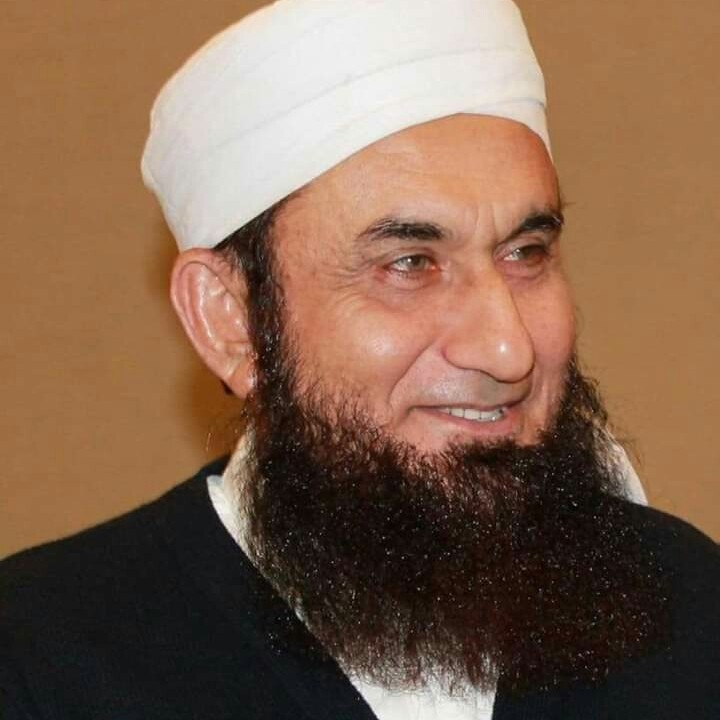 "Building on the legacy of ethnic aesthetics, MTJ honors the true values that weave the fabric of our nation. Connected with tradition, enlightened by truth, and inspired by virtue, we uphold all the values that reflect the purity of character. Our traditional attire is the epitome of all the virtues we have kept alive and built upon. In every stitch, we have sown the nobility our culture stands for. In every design, we rediscover the elegance that has stood the test of time."
Meanwhile, the link of the website given on the LinkedIn page says "MTJ online, Coming Soon". However, Tariq Jamil's manager did not say when the brand would be launched officially.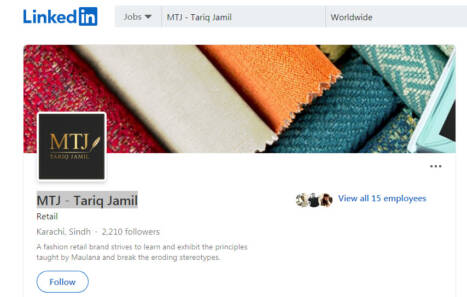 'Trade is also Sunnah,' says Iqrar ul Hassan on MJT
Some people are criticizing Maulana Jamil for launching his brand and that too a clothing one. However, TV anchor, Iqrar ul Hassan, sees no issue in it.
He has defended Jamil's decision of launching a clothing brand by saying, "It's in the news that Maulana Tariq Jamil or his son has started a clothing brand. Trade is also Sunnah and there is no problem in it according to Shariah."
"I offer my heartfelt congratulations and best wishes to them and request the critics to come up with a logical or shar'i argument or remain silent," added Hassan.
We also wish Maulana Tariq Jamil and his team all the very best for their brand. Last year in November, Maulana Jamil was called out on social media for attending a lavish Pakistani wedding.
What do you think of this story? Let us know in the comments section below.