We often come across people whose charisma, knowledge, or personality traits make an undisputed impact on us. Maulana Tariq Jameel is one of such personalities, who has millions of devotees due to the eminence of his character. His communication skills are well known; he has made a significant impact on the lives of people in Pakistan and around the world. Have you seen the lookalike of Maulana Tariq Jameel, by the way?
It has recently come to our attention that an internationally-acclaimed religious scholar met his own doppelganger. A video clip of their brief meeting has gone viral on social media.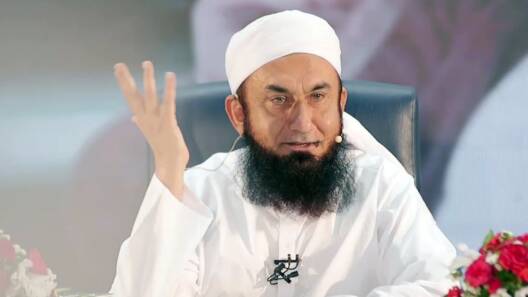 We have seen doppelgangers of celebrities in so many numbers that now there is hardly anyone who can deny their existence. We are pretty sure that your lookalike is already out there in this world. Either that or they are yet to come to this world or have passed away already, making you their lookalike.
Nevertheless, here is a picture of Maulana Tariq Jameel and his lookalike. We will let you decide who is who in this picture: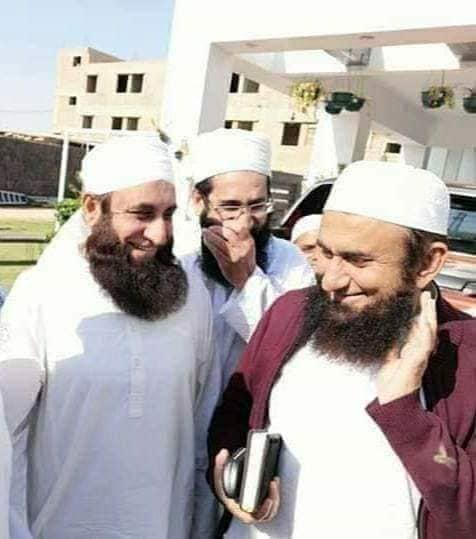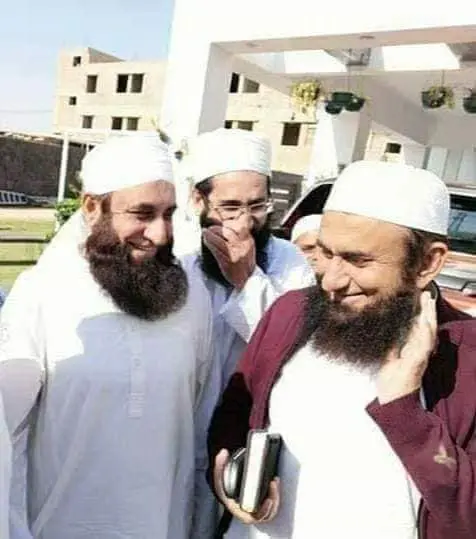 Yes, folks, they both look like a carbon copy of each other. The two of them have the same forehead, same eyes, same nose, and the same long face. The doppelganger is 99% of Maulana Jameel. The following is a second picture for comparison. Take a look at both of them and the smiles on their faces: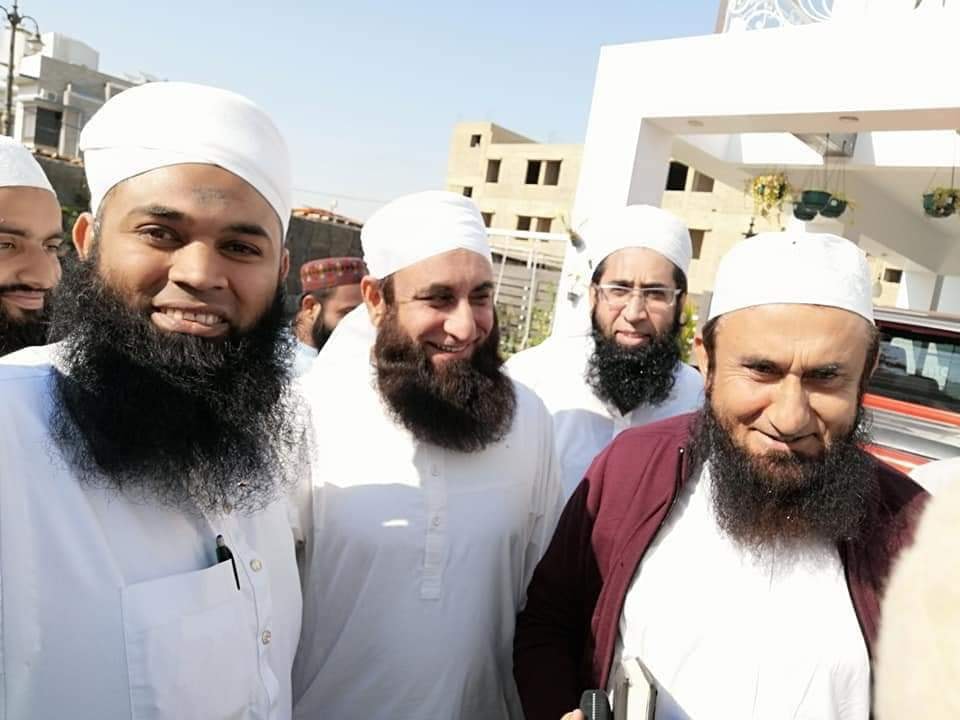 This resemblance is not just uncanny, it is completely unnerving. No, none of these pictures have been retouched or edited, and are 100% original. Here is another one to prove it.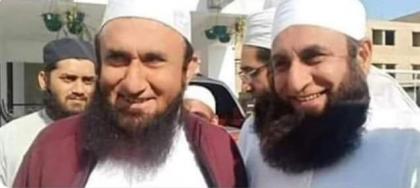 There you have it, folks! Another proof that doppelgangers do exist clearly proves they are not just coincidences or photoshopped photos. In case you are still not convinced, a video of their recent encounter has surfaced on social media.
Take a look at it!
The two of them look exactly the same, so we bet you can't tell them apart. In the video, Maulana Jameel on the left side is smiling as he meets his doppelganger. Interestingly, the Maulana's look-alike wore the same outfit as him.
Maulana Jameel previously announced his intentions to set up his fashion brand, hoping to use the profit from the business to fund his madrassas, in addition to building schools and hospitals in the country.
The intentions manifested into reality earlier in April when he launched his clothing brand. He opened the doors to MTJ's flagship store in the city of Karachi.
What do you think of this story? Let us know in the comments section below.