Maulana Tariq Jameel and Prime Minister's Special Representative on Religious Harmony Maulana Tahir Mehmood Ashrafi on Wednesday visited Sri Lankan High Commission to convey their condolences over the Sialkot tragedy.
When Maulana Jameel met with the Sri Lankan high commissioner, he condemned the brutal killing of Priyantha Kumara Diyawadana. "Our religion does not allow such acts," he stated.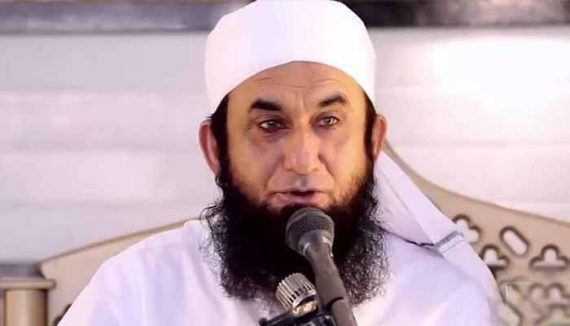 "Islam is a religion of peace, and its message is one of love," he said, adding that Islam strictly forbids killing an innocent person. Speaking to reporters after the meeting, Maulana Tariq said that they sought an apology from the Sri Lankan nation over the Sialkot tragedy.
He said that according to our faith, the killer of an innocent person and the usurer deserve severe punishment. He also urged the people to read the Holy Qur'an to further understand the message of Allah, as well as maintained that they were ashamed of what had happened in Sialkot.
"We came here to seek apology from the Sri Lankan high commissioner," said Maulana Tahir Mehmood Ashrafi. He said that the factory will bear the education expenses of the deceased's children.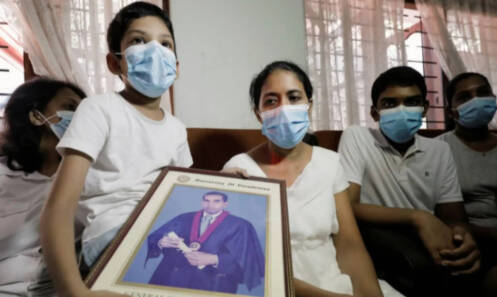 In addition, he claimed that the majority of those involved in the lynching incident could not even read "Kalma" [the Islamic confession of faith] appropriately.
Speaking on the occasion Sri Lankan high commissioner thanked both dignitaries for visiting. He expressed the Sri Lankan government's satisfaction with the steps taken by the Pakistani government.
Here is the video of the meeting:
The nation was left wide-eyed and sickened to the core earlier this month when a Sri Lankan national was brutally lynched and his body was set on fire by a mob in Sialkot. The gut-wrenching incident took place on Sialkot's Wazirabad Road.
The deceased was the operational manager at the factory for the past seven years. He was accused by the factory workers of "tearing down Durood Sharif". Subsequently, rumors began circulating across the factory area and a mob started gathering in the morning. The police were informed about it much later.
Several gruesome video clips shared on social media showed a mob beating the victim while chanting slogans against blasphemy. Other clips showed his body set ablaze, as well as the overturned wreckage of what was said to be his car. Many in the mob made no attempt to hide their identity. In fact, some took selfies in front of the burning corpse.
It may be recalled that the Special Representative to the Prime Minister on Religious Harmony Maulana Ashrafi recently stated that not a single complaint has been filed where blasphemy law was misused.
What do you think of this story? Let us know in the comments section below.