Imran Khan's personal life continues to be a hot topic for Pakistanis. The PTI Chairman who married for the third time to Bushra Maneka now amassed a heap of criticism from all sorts of people. His followers think such a move would have its political consequences and others simply downplay his choice of concentrating on his personal life.
But that is not the only dispute here. Recently, Imran Khan visited the shrine of Baba Fariduddin and apparently was found kissing its doorstep.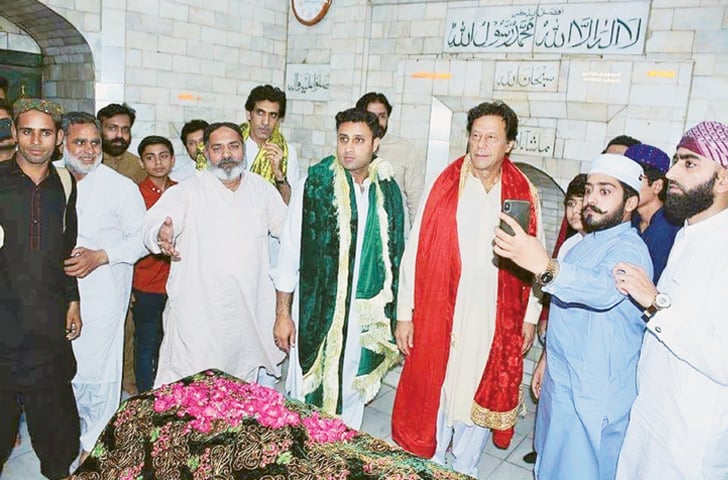 Next thing you know, a lot of people started criticising the PTI chairman for visiting a shrine and paying his respects. People are quite in a divide her. Since people have close opinions against the presence of these shrines, especially the religious significance factor. Anyway, there's a religious cleric who has provided an explanation regarding why Imran Khan continues to get married.
So, hear him out and his reasons regarding Imran Khan marrying for the third time now
Alright. Let that sink in for a moment, shall we, please? He downright praises Imran for opting for such a choice. He praises him for making decent choices in life and not opting for easy options when someone like him absolutely can. Moreover, he actually praises his choice of marrying Bushra Maneka and has given a lot of reasons for it.
Well, what do you guys think about this Maulana making such comments?