From our childhoods, we had been hearing about Maula Jatt and how legendary his character was. So when we heard there's a remake under production we were really excited about it. It was meant to create a buzz especially when Bilal Lashari is directing it and the writer is the legend itself Nasir Adeeb who wrote Maula Jatt back in 1979.
The movie was initially anticipated to release last year on Eid-ul-Fitr. But due to many legal hurdles, the release was put on hold. All the fans had since been looking forward to a full and final release date. And they've finally got it.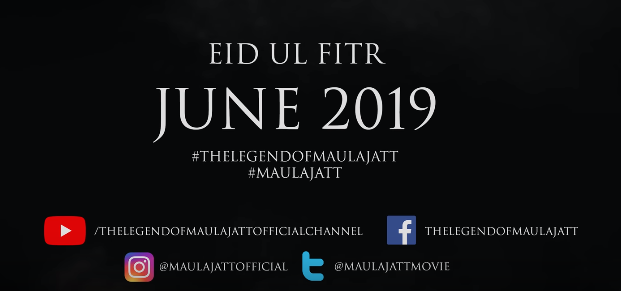 Bilal Lashari and Ammara Hikmat's joint collaboration "The Legend of Maula Jatt" is finally set to release on the big screens this Eid ul Fitr which will be this May.
Ammara Hikmat said, "It was a really ambitious project, so naturally we met a lot of challenges and the film took longer than we expected, to release. However, the film is in the final stages of post-production and will be in cinemas on Eid."
Extraordinary Cast Of 'The Legend Of Maula Jatt'
Besides the fact that this movie is based on a legend such as Maula Jatt, the cast hired for this ambitious project is giving fans the chills.
Fawad Khan and Hamza Ali Abbasi are the male protagonists of the movie, one being Maula Jatt and the other Noori Nath. The duo had to put some serious weight on before shooting. While Humaima Malick and Mahira Khan playing female protagonists. This is the first time that the widely adored pair Mahira Khan and Fawad Khan will be seen together on screen after 'Humsafar'.
When the trailer of the movie was released back in December 2018 it was all anyone was talking about.
Like all other Bilal Lashari films, this one also has a very impressive list of the stellar cast in supporting roles. Three of them include Ali Azmat, Nayyar Ejaz and Shafqat Cheema.
This movie is the most anticipated movie right now of the Pakistani cinemas for so many reasons. The cast, characters,  story, direction, production everything is a combination of awesome. 'The Legend of Maula Jatt' reminds us of so many Hollywood movies that we've seen in the past. Seeing those movies we always wondered why Pakistani cinema is incapable of coming up with such movies. And Bilal Lashari has finally proved that our cinema is equally capable.
So we're already positive that this one is going to be among the proud projects of Lollywood.
Maula Jutt's Revolutionary Character
Tha cult screen characters of Maula Jatt and Noori Nath brought a revolutionary wind in the cinema back then. And the characters will most probably do it again. Because the fighting sequences in the movie are unique to the east. So not only for Pakistani but it might even intrigue international audiences towards it.
Maula Jatt is such an iconic movie that it was also released in 3D back in 2014.
Most Expensive Production Of Pakistani Cinema
It is said that this remake of Maula Jatt is the most expensive production that Pakistani cinema has made. And we surely can see it in the two minutes glimpse of the movie that we get to see in the trailer.
The trailer has even been praised by Anurag Kashyap who is a renowned director of Bollywood.
Have something to add to the story? Let us know in the comments.