Ramzan is that time of the year when TV entertainment shows are at the peak. Each channel has its own version of Kaun Bane Ga Crorepati. The only difference is that in Pakistani shows, you have to sell your self-respect to win something.
Jokes aside, many of these game shows are a help to the poor. Pakistani's from all walks of life appear in these shows and win something for themselves and for their families. Additionally, there are some shows which enlighten the knowledge of many as well. For example, the Ramzan transmission shows have religious competitions such as questions and answers related to Islam.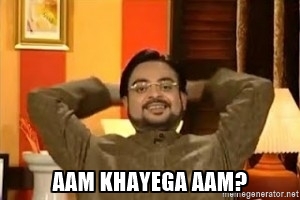 Conclusively, these shows are largely watched in the country for multiple reasons and sadly, the absurdity of 'some' hosts is one of it.
Anyways, moving on, two of our favorite former Pakistani cricketers are gearing up to host a game show. These cricketers are none other than Rawalpindi Express, Shoaib Akhtar and Sultan of Swing, WasimAkram.
Presenting @wasimakramlive and @shoaib100mph in a new look, only on Geo. #GeoKheloPakistanpic.twitter.com/RylH23tRe0

— Faizan Lakhani (@faizanlakhani) May 14, 2017

The two will be seen together hosting a game show on local TV channel. The details are yet to be revealed, but the way these two dressed up like MaulaJatt and NooriNath, it seems we are all in for a ride.
– Something new and exciting coming very soon with @shoaib100mph#NawaAyaHaiSohnaya#GeoKheloPakistanpic.twitter.com/aDyXIvxNUV

— WasimAkram (@wasimakramlive) May 14, 2017

This Post ByWasimAkram's Wife Shaniera Akram Explains It All!
The face you make when you are in the kitchen cooking and your husband comes home as NooriNath#NawaAyaHaiSohnaya@wasimakramlivepic.twitter.com/wigzW5EBy1

— Shaniera Akram (@iamShaniera) May 14, 2017

LOLOLOLOL Indeed!
Both myself & @wasimakramlive can still use our front arms to good effect!!! @HarPalGeoTv#GeoKheloPakistanpic.twitter.com/sPAVQ5G7LG

— Shoaib Akhtar (@shoaib100mph) May 14, 2017
What Got Us All Confused Is Whether They Will Maintain This Look For The Show Or This Was Just To Hook The Audience For A Teaser
Iss game vich main teraytouteytouteykrdewaanga! Can you guess who this Jutt is? #maulajutt#superstarjutt#pehchankon#geokhelopakistanpic.twitter.com/F44tEywZnE

— Geo Khelo Pakistan (@geokhelopak) May 14, 2017

Pakistanis are excited to see what these two have to have in the world of entertainment. Let's see what Maula Jatt and Noori Nath will bring to the table!