The media personality Mathira is one of Pakistan's most controversial figures. Her harsh critics were clapped back at recently when Mathira addressed trolls who call her plastic.
Mathira's outspokenness has made her a successful host and model throughout her career. Nonetheless, the bold and beautiful host always finds herself under public scrutiny for her adamant proneness to controversies, sheer brazenness, and unflinching wit.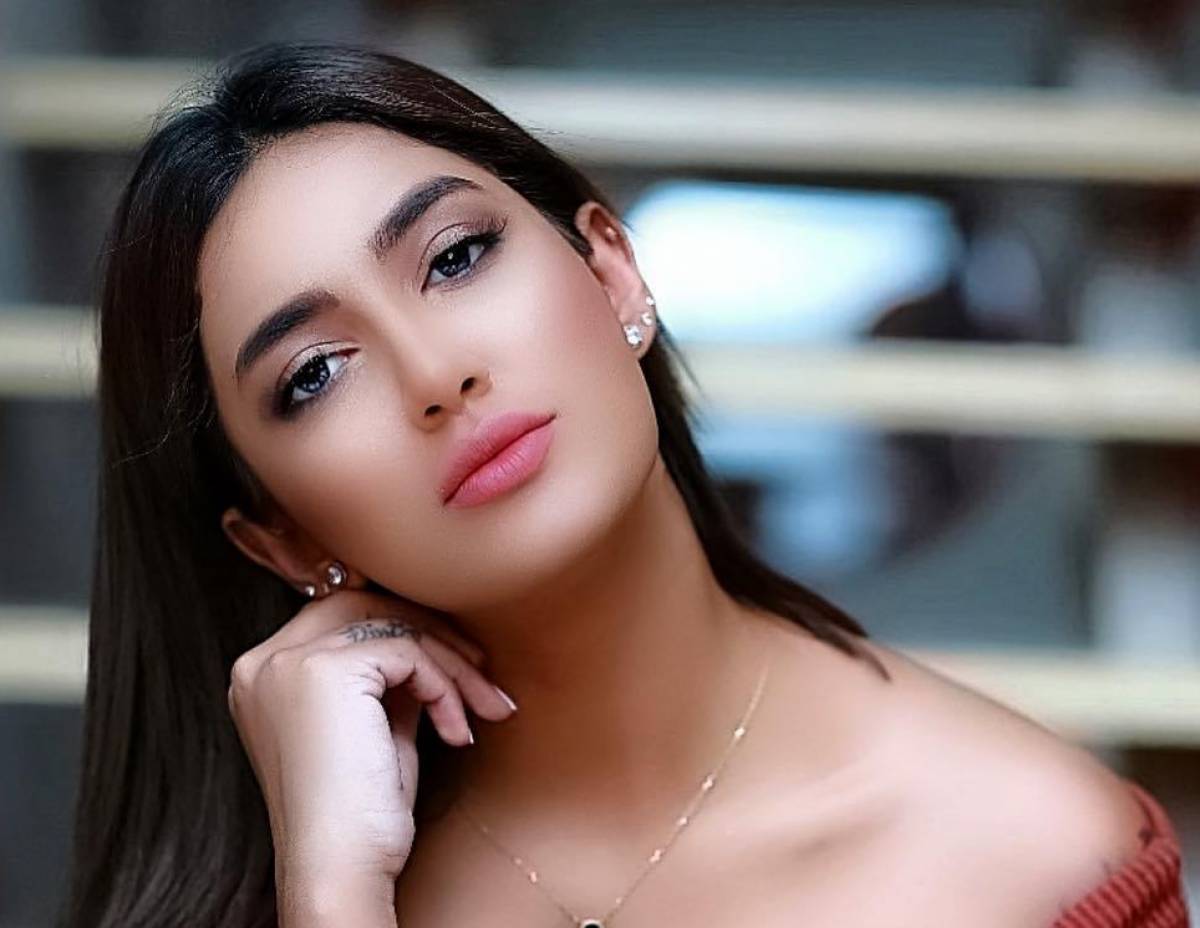 In a recent episode of Ahsan Khan's popular show Time Out With Ahsan Khan, Mathira responded to trolls with a smile. It is widely believed that she has had a lot of surgeries and silicone implants. However, the 29-year-old claims otherwise.
Continuing to challenge rigid norms, this time around the model-host did not shy away from addressing a controversial topic that is often associated with her: plastic surgery. In a BTS clip that is making rounds on social media, Mathira was spotted addressing rumors for all those who call her "plastic".
"I have to say something that a lot of people say that I have done some sort of things," says the controversial host. Then she continued by saying that many people say she has undergone plastic surgery and even has implants. To all these people, she says, "Don't be jealous, I'm all-natural".
Have a look at it
While the upcoming episode of Time Out With Ahsan Khan featuring Mathira has yet to be released, the internet is already buzzing with speculation about the bombshell statements.
Following this, she sent flying kisses to her followers before signing off from the clip. The keyboard warriors were quick to bash Mathira. More so, they called her statement 'fake' once the video became viral on social media.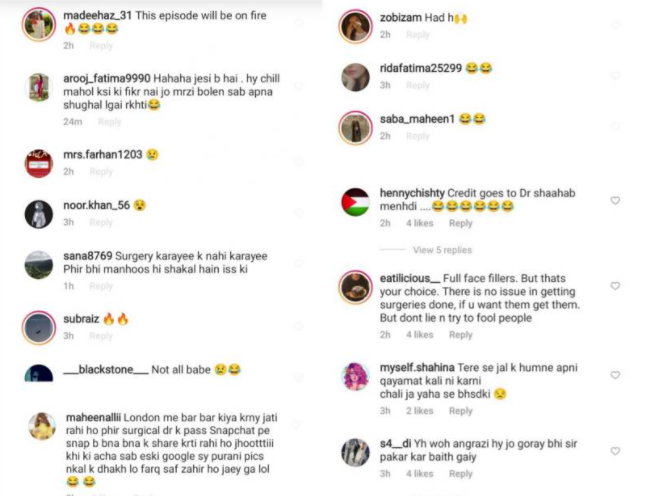 Her appearance has led many people to assume Mathira has undergone numerous operations and implants. Additionally, hateful comments have been made on her social media accounts as well.
There are claims that everything about her is synthetic, from her eyelashes to her lips. However, if she claims otherwise, we should believe her.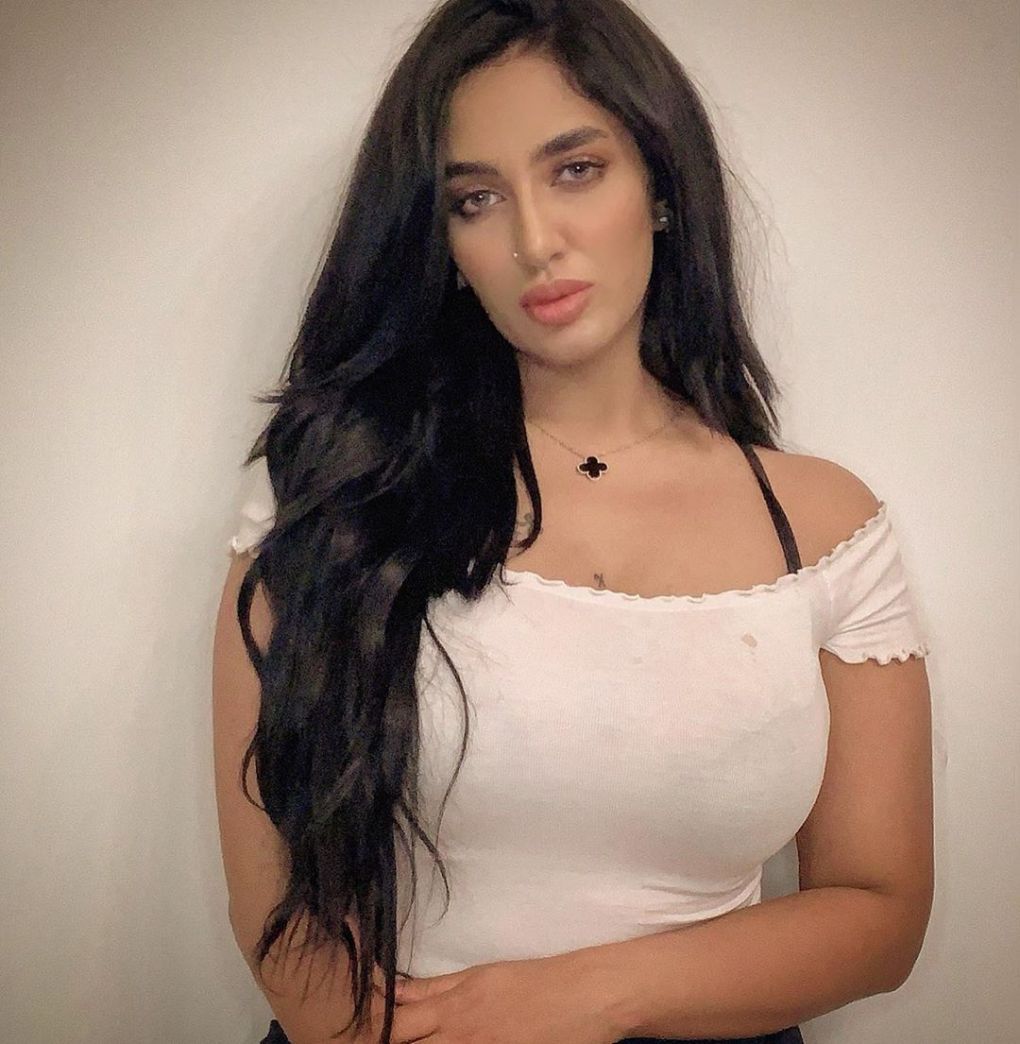 Mathira earlier shocked everyone when she opened up about being bullied by the renowned actor Sonya Hussyn for being mistaken for a "she-male".
The model discussed how difficult it was to cope after her divorce while celebrities like Hussyn constantly mocked her. Later, Mathira also clarified that she did not discuss the matter as a publicity stunt. "You may be a superstar or a diva but I'm sorry if you have an ugly personality who bullies people and does not realize their mistake, sorry you are just trash," she said.
By the way, did you know Mathira wants to rescue and adopt a child from Palestine?
What do you think of this story? Let us know in the comments section below.