The most loathed man in the country, the man behind Peshawar attack is a 36 year old father of three and a volleyball player, Umar Mansoor (a.k.a "Slim")
In a spine chilling video Umar Mansoor, the commander of Tehreek-e-Taliban Pakistan (TTP) accepted that he masterminded the dreadful attack on Army Public School, Peshawar, killing 132 children and nine staff members. Peshawar Attack is marked as the deadliest militant attack in the history of Pakistan.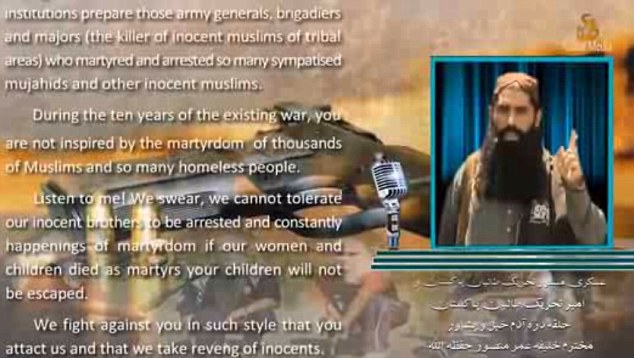 He said: "If our women and children die as martyrs, your children will not escape. We will fight against you in such a style that you attack us and we will take revenge on innocents."
Tablian say that the Peshawar attack on school was a reaction to the military action taken by the Pakistan Army against them.
The Peshawar school attack stunned the country, where conventionally, children and women are protected, even in war.
Six of the Pakistani Taliban confirmed in an interview that Umer Mansoor was the mastermind behind the Peshawar attack. Four of the interviewees disclosed that Umer Mansoor has close ties to Mullah Fazlullah. Mullah Fazlullah is the embattled leader of group that ordered to kill Malala Yousafzai (school girl activist)
One of the interviewees said: "He strictly follows the principles of jihad. He is strict in principles, but very kind to his juniors. He is popular among the juniors because of his bravery and boldness."
Umer Mansoor received his high school education in Islamabad and later he continued his studies at a Madrassa.
One of the Taliban members said: "Umar Mansoor had a tough mind from a very young age, he was always in fights with other boys."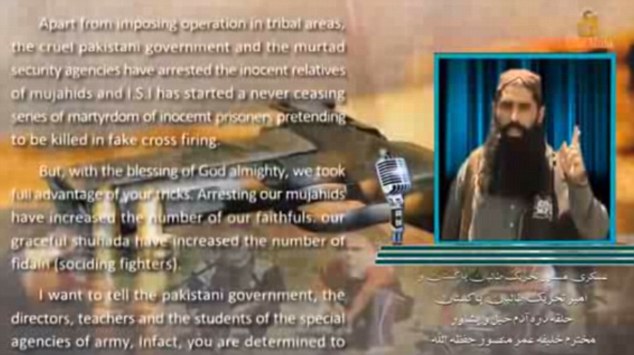 Umer Mansoor also worked as a labourer in Karachi before joining the Taliban. He has two brothers.
Umer Mansoor has been given a nickname 'Nary'. It is a Pushto word which means "Slim". He is a father of a son and two daughters.
One of the members of Taliban said: "(Mansoor) likes to play volleyball. "He is a good volleyball player. Wherever he shifts his office, he puts a volleyball net up."
The video  describes him as the "Aamir", or the  leader, of Peshawar and a place nearby, Darra Adam Khel. Umer Mansoor strongly against talks with the government of Pakistan, according to one of the Taliban members.
One of the commanders said: "He was very strict from the start when he joined. He left many commanders behind if they had a soft corner (of their heart) for the government."