Haven't we all heard of Karens? But little did we know that we have them among us as well. One desi Karen was recently caught on camera throwing a tantrum at a high-end cafe in Karachi. Twitter got hot under the collar as the video of the scene went viral.
Seemingly, somebody got a bit too inspired by the anti-mask protests in the US and the Western world — where people hit the roof upon being asked to wear masks and get vaccinated. Who knew we be would be witnessing that in Pakistan?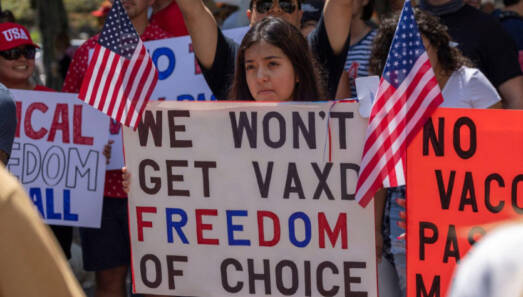 We suppose some of you may not be aware of the origins of the Karen meme. Basically, the term Karen is used mockingly to describe a white woman who abuses her privilege — someone high and mighty, demanding special treatment for no reason.
The BBC explains the word Karen as "the kind of person who demands to 'speak to the manager' in order to belittle service industry workers, is anti-vaccination, and carries out racist micro-aggressions". While many are also against wearing masks and taking the coronavirus precautions, this particular trait is not limited to Karens.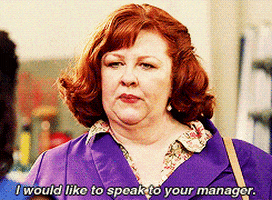 The Twittersphere went berserk as a video of a desi Karen emerged. A high-end cafe in Karachi, Test Kitchen by Okra, bore the brunt of the woman as she was asked to show her vaccination card to the staff in order to dine it.
Desi Karen spotted in a Karachi cafe
In the now-viral video, an unmasked woman shouts at a chef. "You are in violation of the Constitution," the unidentified woman yells. "That is my private medical information."
"Who are you to ask me about my vaccination card?" After calling the chef an "idiot" for wearing a mask, she declares, "You are in violation of me. You are in terrible violation of the Constitution of Pakistan." Picking up her belongings from a table, she asserts, "I'm a human right activist," and leaves.
Well, she sure did make asking to show a vaccination card sound like a crime — as if it is not a governement ordered mandate. While on the subject, COVID-19 vaccination records are rather public knowledge, provided that you have a person's CNIC number.
Twittersphere supports the eatery
One user also rehashed the Cafe Cannoli inicident of Islamabad.
Earlier this year, a video of two female owners of a high-end café in the capital went viral. They mocked and humiliated their manager for speaking broken English. The media trial of the two women continued for a long time.
Anyhow, we hope more people (not just restaurants) take a stand against people who refuse to follow the rules and follow Test Kitchen's example.
What do you think of this story? Let us know in the comments section below.