Mashal Khan, who portrayed Kinza in the hit drama Suno Chanda, and Hammad Shoaib, a newbie actor, recently shared a video of them shaking their legs together. Social media users, however, did not really have anything nice to say about it.
Shoaib is known for his striking resemblance to the Bollywood actor Ranveer Singh. He not only sports the same hairstyle and beard as Ranveer Singh but also has quite similar dance moves.
In a video that Shoaib shared on Instagram earlier this week, he and Khan danced to a song called "Habibi", which seemed to be choreographed quite well. "Dance goals," read the caption of the post.
"So this music is trending these days," he added. "So we thought we should make a short dance reel for our Insta family. Share your feedback in the comment section."
Take a look at the video:
Since he asked for feedback, it was not surprising to see fans and followers not holding back when sharing their feedback. While many enjoyed the video and left some motivational comments, others did not really like the dance video. Trolls came out of the woodwork to do what they excel at. From finding it 'cringy' to finding faults in their dance moves, social media users criticized the actors.
Netizens troll the actors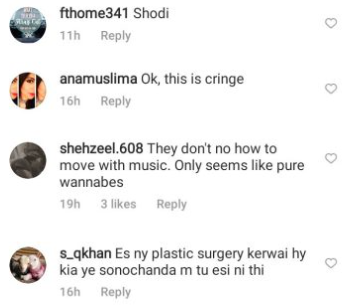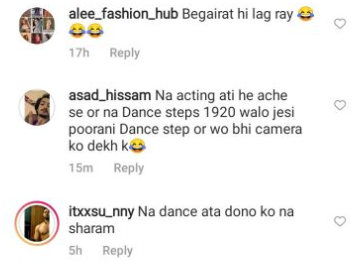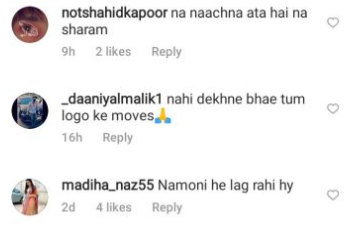 Just sad! You can see that the two performed their little dance move incredibly well, but, of course, you will always hear some bitter criticism.
Shoaib earlier posted a video of himself dancing to the beats of a Bollywood song, taking our breath away. Not only did his moves sync perfectly with the beats but he also lip-synced the lyrics of the track really well. While his dance moves created a lot of buzz on the internet, many wondered if he is the new crush of girls in Pakistan.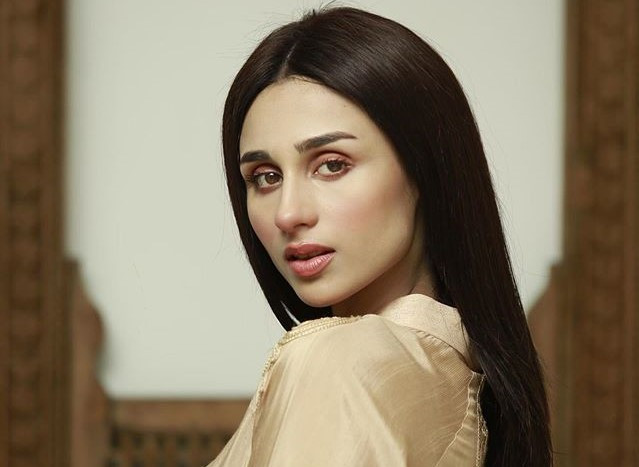 Celebrities are constantly scrutinized on social media. While a lot of fans flood the comment section of their posts to shower celebrities with love and appreciation, the majority is dominated by social media trolls. The backlash is sometimes so severe that it threatens their life.
It is not uncommon for social media bullies to abuse celebrities. The Suno Chanda actor earlier received a violent acid attack threat online in the form of a troll. A netizen threatened to gather users who would assist in 'throwing acid' at the starlet. Khan then hit back and rightfully reported the user to the National Response Centre for Cyber Crime.
What do you think of this story? Let us know in the comments section below.