Junaid Safdar, the son of PML-N Vice-President Maryam Nawaz and Capt (R) Safdar Awan, will soon be marrying the daughter of a close family friend, but, who is the bride-to-be?
The PML-N leader, Maryam Nawaz, shared a wedding invite on Twitter on Wednesday as her son will be marrying his bride to be soon. The nikkah of Junaid Safdar and Ayesha Saif Khan, daughter of former National Accountability Bureau (NAB) chairman Saifur Rahman Khan, will take place on August 22.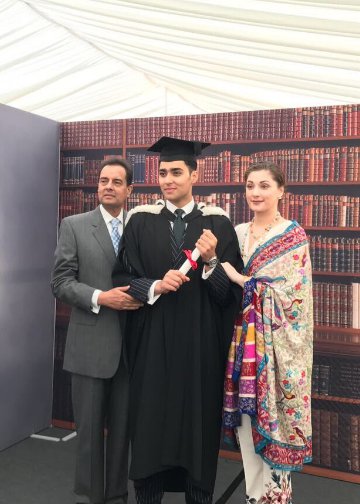 Saifur Rahman Khan, a close confidante of Nawaz Sharif, was appointed chairman of Ehtesab Bureau during Sharif's second term as prime minister in 1997. Interestingly, the wedding invite of Maryam's son mentions late Kulsoom Nawaz as one of the 'hosts' of the ceremony.
Is Maryam playing the victim card?
While sharing the invite, Maryam said she "will not make any request" to the government to seek permission to travel abroad on the occasion. "Unfortunately, I will not be able to attend the ceremony owing to blatant victimization, bogus cases, and my name on ECL (Exit Control List)," the PML-N leader explained.
Maryam tweeted again soon after remembering that she was in jail when her mother, Kalsoom Nawaz, passed away due to cancer. "And now I won't be able to share my son's happiness," she wrote. However, she will not be requesting the government to travel abroad.
Maryam's name appeared on the ECL after she was convicted in the Avenfield property case, filed by the NAB against her father and PML-N supremo Nawaz Sharif. The government had allowed him to travel abroad on medical grounds in November 2019 but Maryam could not accompany him as her name was on the no-fly list.
Is it an arranged marriage?
Well, a source earlier revealed that Sharif had been spending a lot of time in his Park Lane flat in the UK. While also dealing with party politics, the former premier had been focusing on family affairs as well. The first thing on his agenda was reportedly his grandson's marriage.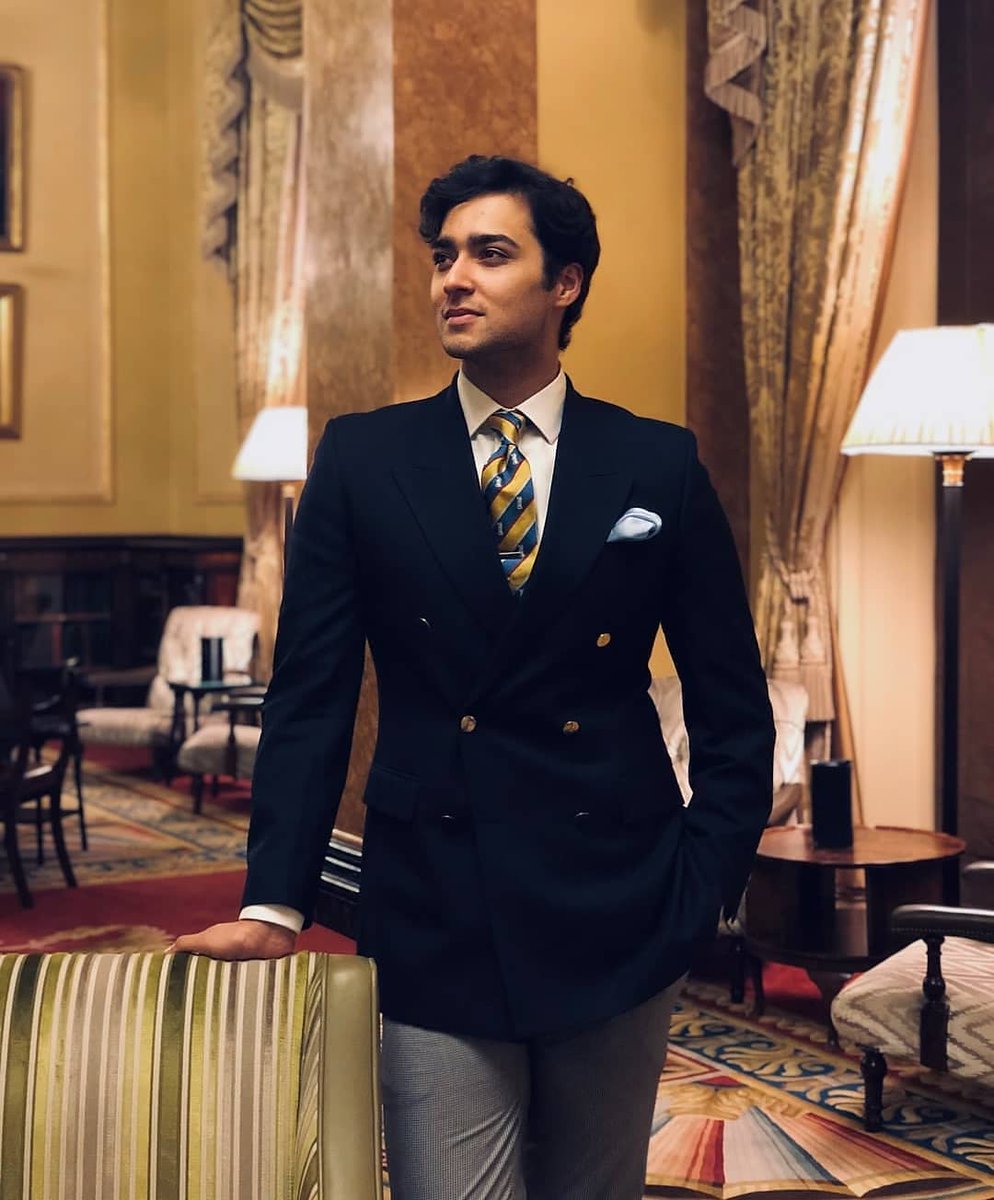 Additionally, it was being said that Sharif arranged the marriage himself, as well as picking the girl for his grandson. Safdar has long remained the crush of many Pakistani girls, and it seems, he is finally off the market.
Previously, Junaid had gotten into a brawl with a PTI supporter in the UK after his family was abused. Junaid was also arrested by the London police for attacking the PTI supporter.
The 'party boy' of PML-N has a political future ahead as well. With his mother in the race to become Pakistan's future Prime Minister, surely, Junaid would take up a role as well. That is if the PML-N returns to power.
What do you think of this story? Let us know in the comments section below.