We have all grown up hearing from our elders and many others that Pakistan is a poor country. The economic prospects are nothing but zero, people here are poor and living below the poverty line, so on and so forth. Is the state here really that apocalyptic? Let's get you a glimpse of the lavish lifestyles of our 'political leaders'. You will know the gross reality.
You will often find these so-called politicians sitting in their air-conditioned cars, sitting in their posh residencies- not to forget, all from the taxpayers' money, and bawling at the PTI government for shrinking economy and rising poverty.
From Raiwand Palace in Jati Umrah and Saray Mehal to many other luxurious residences, you will witness the grand, ritzy life of the loaded leaders of this poor, stone-broke country. Among all the leaders, there is this 'flawless' and 'classy' lady known for her deluxe lifestyle.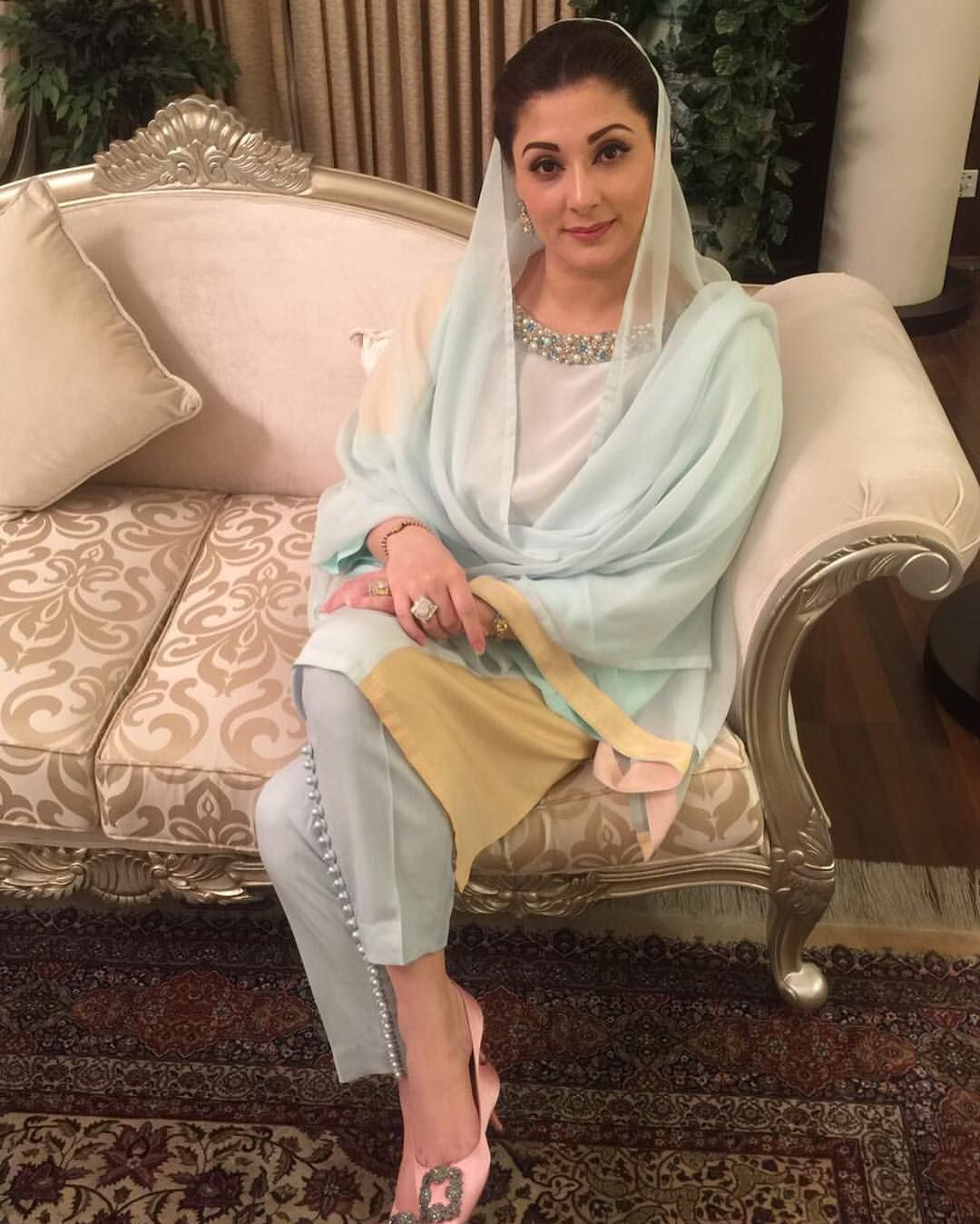 You got that right. We are talking about none other than Maryam Nawaz. Despite being a daughter of a convicted thief, aka our former PM, she flaunts her luxury brands before the world.
So what if daddy proved out to be a money launderer and thief of the nation's tax? Why should that come in the way of her addiction to luxurious brands?
Known for casually donning brands worth a million
Even if Maryam is donning a simple dress and slippers, we all know it is worth a million. There is hardly any brand that has not been worn by this lady who does not even have a property in Pakistan.
Let's take a look at her emerald green sandals that took away all the limelight from her at the All Parties Conference (APC) in Islamabad.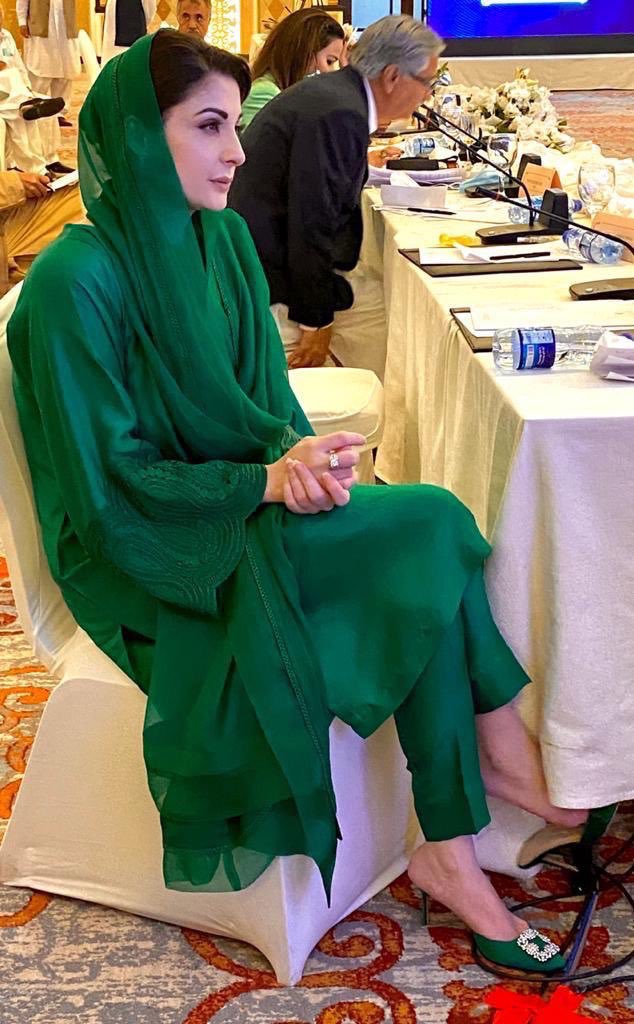 She wore a pair of Manolo Blahnik's Hangisi. Can you imagine how much those costs? No less than USD 1,365 that makes 226,794.20 PKR.
Recently, while addressing a rally in G-B's Shigar, Gandapur made sexist remarks targeted at Maryam for her plastic surgeries. He alleged the PML-N's leader's "beauty is 'because of the surgeries she got using taxpayers' money."
Gandapur said, "She spent tens of millions on surgeries during Nawaz Sharif's two governments. using your tax money to 'fix' herself."
Well, where's the lie? Many bashed Gandapur for making sexist remarks in a political gathering. But now people are coming to see how true it is.
Apparently, she also gets the same £1500 facials in London regularly that Kate Middleton and Victoria Beckham get. Supposedly supported by Botox, fillers, and a lot of surgery, microdermabrasion, and whatnot. No wonder her skin is so flawless even at this age.
Netizens claim these images are proof that Maryam had cosmetic surgeries
Salute to her for spending the money of the nation so overtly and yet claiming to be an empath leader of the 'poverty-stricken' nation.
Why aren't these convicted and corrupt people not held accountable for playing with the money of people without even being in government? People are dying of famine.
What do you think of this story? Let us know in the comments section below.