The Pakistani media remains curious regarding the situation of Maryam Nawaz and her father, the former PM of Pakistan, Nawaz Sharif with concerns related to their time in jail. After being sentenced for prison, Maryam Nawaz and Nawaz Sharif flew back to Pakistan and surrendered themselves for 7 and 10 years respectively.
While the debate on whether the sentencing was fair or not continues being the point of argument between the supporters and the opposition, there is less focus on how 'normal' the imprisonment is.
According to Sources, Maryam Nawaz Wrote a Letter Before Going to the Jail
As per this letter, it states how Maryam Nawaz denied VIP treatment which was offered to her by the supretindent of her jail. According to the letter, on 14th July 2018, Maryam Nawaz wrote and signed the following:
"I was offered to apply for better class/facilities by the Superintendent of the jails, as per rules, that I refuse of my own will. This is purely my own decision, taken without any pressure from anyone."
Here's the Letter: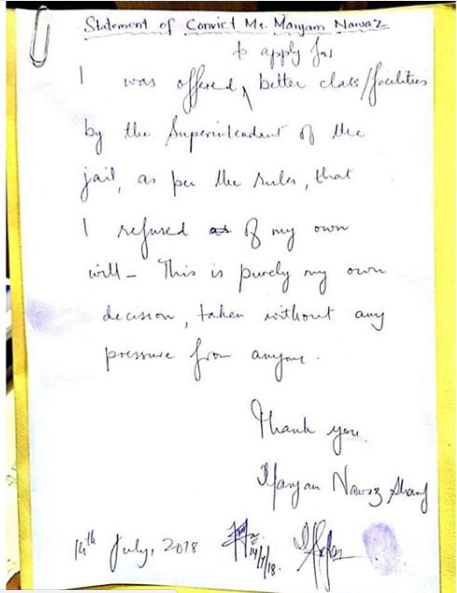 Nothing has yet been confirmed by the local media or any spokesperson from the party. In addition to this letter, the social media is filled with rumored residency – where according to these posts, Maryam Nawaz and Nawaz Sharif are currently being held.
According to a Letter Shared by Ali Moeen Nawazish, The Father-Daughter Duo Is Kept in a Rest House in Islamabad
Used as a sub-jail, the notification claims to be from the Government of Pakistan Office of the Chief Commissioner Islamabad. The notification states that Nawaz Sharif and Maryam Nawaz are kept in the Sihala Police Training College Rest House.
Attached Are the Pictures of the Rooms Where the Duo Is Kept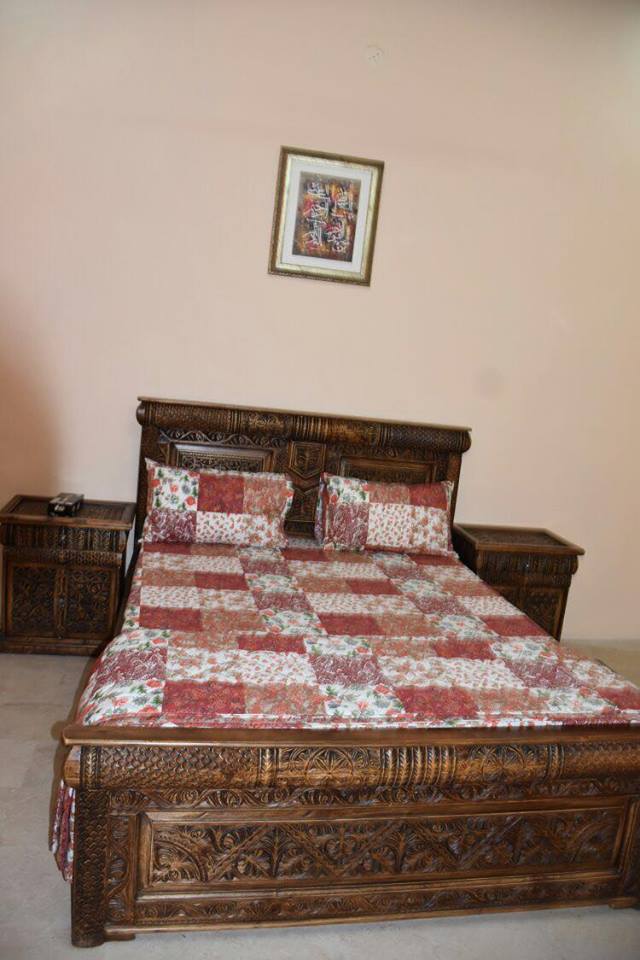 And this is the Lodge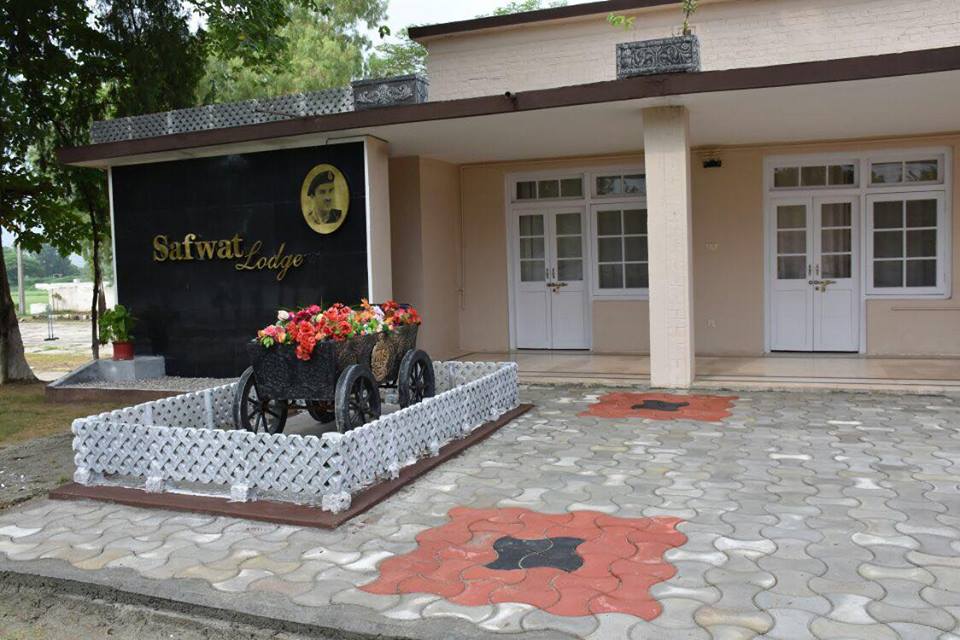 On the Other Hand, Hussain Nawaz Claims that Nawaz Sharif Was Not Even Provided with a Bed to Sleep On
I am told that my father was not given a bed to sleep on and the bathroom was extremely dirty probably not cleaned for ages. There's no precedence of treating people's representatives with dignity in this country but these are basic rights withdrawal of which constitutes torture.

— Hussain Nawaz Sharif (@Hussain_NSharif) July 14, 2018
The media has yet to verify the state of the location where Nawaz Sharif and Maryam Nawaz are kept. However, if this is the place they are staying, then God knows what Maryam Nawaz denied in the letter shared by every local media news outlet.