It's highly unappropriated to talk about the taboo topics in Pakistan because it's against our society. But our drama industry has always been uplifted the bar for raising their voice to stand with such topics that are always tucked inside the blanket. This time its Mawra Hocane who on-screen dropped curtains over a topic without a trigger warning.
In the past couple of years, the Pakistani TV drama industry has created some outstanding dramas for their audience on controversial topics that showed the reality of what's happening in our society.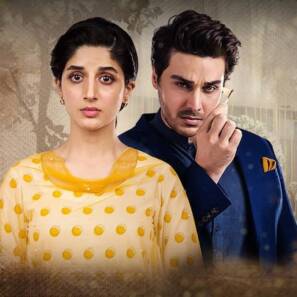 This time again Marwa and Ahsan both came into the limelight in their new drama serial "Qissa Meherbano Ka" when they lifted the thin curtain on marital rape without a trigger warning.
Most of the viewers agreed on how they picked up this sensitive topic and painted on TV canvas brilliantly to spread the message all over the place.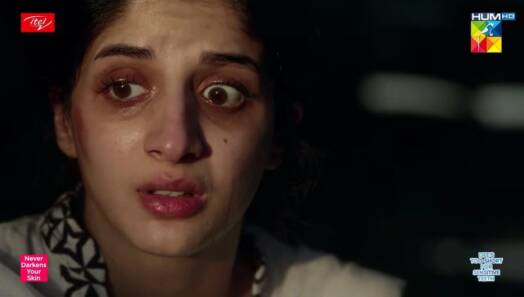 The drama's plot mostly revolves around an abusive relationship between Hocane's Meherbano and Khan's Murad. In its 15th episode, grabbed all the center of attention when they displayed marital rape.
More it took the attention, when Marwa Hocane sarcastically said, what happened to her by calling it Murad's 'right'.
After that user's asked some questions related to that scene to Marwa she explained every angle of it.
Marwa Hocane & Ahsan Khan's marital rape scene catches the attention
While explaining to the user's question Marwa said, "That dialogue was a sarcastic representation of our society because that is what is believed.
A traumatized woman laughed at herself in that dialogue. It takes a lifetime for women to see the light at the end of the tunnel.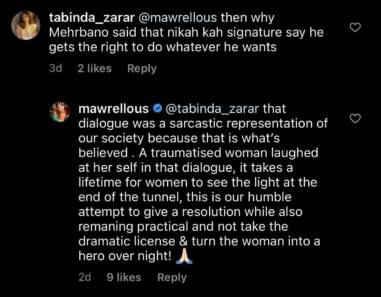 This is our humble attempt to give a resolution while being practical and not take the dramatic license and turn the woman into a hero overnight."
Many of the users appreciated and supported what Marwa did. One of the netizens pointed out, "Same argument during Uddari. There is absolutely nothing wrong with illustrating an evil within aesthetic limits that don't sensationalize the behavior. This is marital rape and a part of the story. Murad is Evil, not a hero."
Marwa Hocane's one of the most controversial dramas which also came under the radar of ban "Udaari" also highlighted the child abuse scenario, grabbed the attention of the domestic audience and across the neighbors too.
Retweeting this, the actor wrote, "Marital rape is defined as the forceful act of consummation by the husband with his wife without her explicit approval."
You all know in Pakistan people are divided into two groups as expected some are even in delusion whether it should be raised or not. Mawra Hocane on-screen scene showed without trigger warning and exhibited distress woman who suffers everything.
The user wrote, "It's Mawra Hocane's performance that shines in Qissa Meherbano Ka, and while it is heart-wrenching, [I find it] difficult to sympathize [with] Mehru when she has always had an out and her reasons for staying in this house are feeble."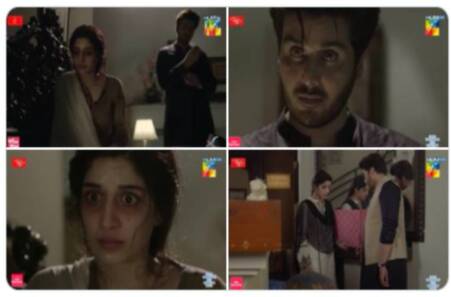 Similarly, when another user on Instagram asked, "You are doing great but showing someone so weak is just unbearable. Why is she still in that house?"
Hocane answered, "Change doesn't come overnight. Women don't turn into knights overnight. We have to show a practical resolution. Most women live with this reality their entire lives. We shall, InshaAllah, attempt to give a solution for that."
'Meherbano's Silence Disturbing' – Netizen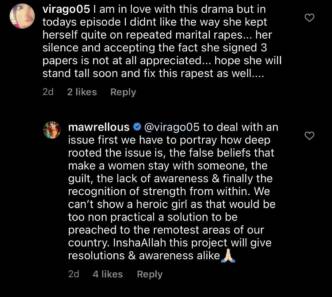 Some users also criticized Marwa's acting for showcasing Meherbano's silence on such a big incident. "To deal with an issue first we have to portray how deep-rooted [it] is, the false beliefs that make a woman stay with someone, the guilt, the lack of awareness and finally the recognition of strength within."
She then added and we staunchly disagree, "We can't show a heroic girl as that would be too nonpractical a solution to be preached to the remotest areas of our country. Hopefully, this project will give resolutions and awareness alike."
Apart from what happened in the scene, there's no denying in accepting that Ahsan Khan's acting surely nailed it and gave the audience real goosebumps.
What do you think of the story? Tell us in the comments section below.