PML-N's Marriyum Aurangzeb is a Sharif family loyalist and one of the front runners in every campaign held in support of N-league's Quaid. Not only has she shed tears but also raised her voice countless times for the jailed former premier of Pakistan. Her loyalty to Maryam Nawaz and her father is truly admirable, to say the least.
Lately, a video of Aurangzeb is making rounds on social media, with the netizens trolling her. In the video, she is seen talking to the media. After getting done with it, when she started heading back to her car, a man requests her to take a photograph with him.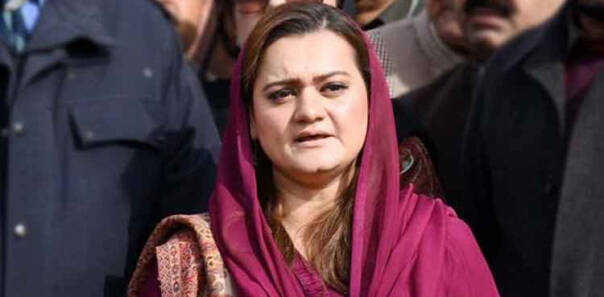 While the PML-N spokesperson nicely agreed to take a picture with him, the strange man decided to pose with his arm around her. Instantaneously, as any woman would, Aurangzeb walked away. More so, she refused to take the picture with him.
The guy literally went from "Baaji please take a picture with me," to pulling off this stupid stunt which was certainly not something Aurangzeb saw coming.
As soon as the video clip surfaced on social media, the tweeps were quick to pull her leg. From saying how she 'friend-zoned' a fan, to how she is okay to pose like that with a party man but not him, the trolls are having a field day.
Watch the video below
Netizen's reaction on Marriyum Aurangzeb meeting her fan
'Hugged by a bystander'
This one surely has some point. The man in the video clearly does not look mentally stable, and the video is not exactly funny…
Totally agreed!
Meanwhile, some believe it was all pre-planned. No idea why one would possibly do that though but okay…
Well, wow…
Once the PML-N spokesperson called Nawaz Sharif a 'nalaik' and the entire social media went into fits of laughter. It seemed as though the pressure her party is facing had gotten to her! Earlier this year, Aurangzeb and her mother Tahira Aurangzeb were infected with the coronavirus.
What do you think of this story? Let us know in the comments section below.