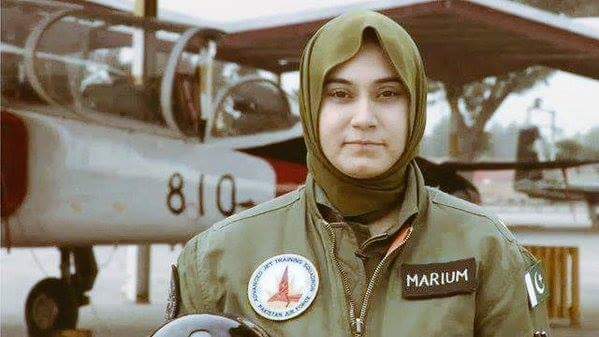 Flying Officer Marium Mukhtar passes away in a plane crash near Mianwali district in Punjab.
According to the official statement, the crash occurred during routine operational training.
The other pilot survived. Earlier it was reported that both the pilots of the PAF fighter aircraft had successfully ejected before the crash. However, the co-pilot Marium Mukhtar received injuries which she later succumbed to.
"The F7-PG fighter jet was on a routine training mission when its engine caught fire and crashed on a fray near Mastung." "The pilot, flight lieutenant Yasir, ejected himself from the plane safely while no loss of life and property was reported in the incident." – Spokesperson PAF Samungli Airbase in Quetta reported.
Salute to First Female Pilot Shaheed #MariamMukhtar #PAF #Mianwali #Shahadat pic.twitter.com/H7Uk5azovi

— awami numainda (@syedasiimalii) November 24, 2015
Rest in peace, Flying Officer Marium… (Mianwali F7 crash) Dua for the family for their irreparable loss pic.twitter.com/ONtXEiFD3C

— Mehr Tarar (@MehrTarar) November 24, 2015
PAF pilot Marium who embraced martyrdom in F-17 crash in Mianwali today. She hails from the Shia Hazara community. pic.twitter.com/OrNmaRqL25

— Ali Salman Alvi (@alisalmanalvi) November 24, 2015