Long payment battle chaos has come to an end and things are heading to the settlement. One of the veteran actors in our industry Marina Khan came out of frustration and shared her anger over not getting paid for the project she did recently. 
She shared a whole note on her official Instagram with her fans to let them know what she's been going through. But to clear the air, makers took the charge and shared every bit of detail with the people.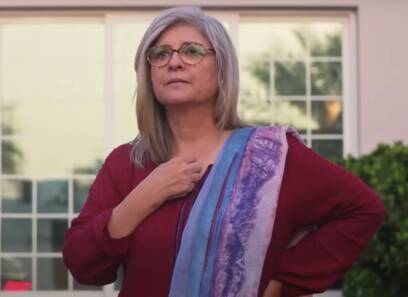 They tried everything possible to clear out the misunderstanding and eliminate this whole issue. With the recent update, Marina Khan posted another note in which she clarified everything and closed the battle.
But for those who don't know exactly what happened, here's a quick recap of the event that grabbed everyone's attention.
A glimpse of the event between Marina Khan & the Makers
Marina Khan a few days back posted a note on her Instagram that said, "To all my Instagram followers. I am very upset that this movie is being released as I was not paid by the producers for the full amount they promised me. Also, they kept delaying the contract signing.
So technically, if I wanted, I could probably put a stay order on the release, but I am lazy and frankly don't give a rat's a** anymore. To the producers of this film, all I can say is shame on you." 
Then the makers released a strong statement to recover from the allegations put on by the actor. They stated that "the film was solely sponsored by another group, Beeline Productions shared that they hope to clarify the shortcoming regarding the actor's payment wasn't from their end but from the other company who was previously sponsoring Yaara Vey, Elite Films."
"It recently came to our notice that the payments of certain artists were pending. Beeline Productions is now in legal proceedings with Elite Films, who signed the contracts of the artists."
Addressing the matter directly to Khan, the statement further shared, "We do understand and acknowledge the concerns of Marina Khan, a much-respected member of the entertainment fraternity and a part of our film's family. With earnest regards, we seek to clarify that as the sole sponsors of Yaara Vey and honorable professionals, we believe in transparency and will not stand by idly to misconducts and malpractices in our or our venture's name."
'Dear to our film family' – Makers
It further read, "However, being well aware that legal actions take time to resolve, we, in the interim, have reached out to Marina Khan a, who we consider to be very dear to our film family, with the intention to fulfill the obligated pending compensation for her acting duties, irrespective of the process and conclusion of the legal action."
The banner then shared, "We deeply regret the inconvenience endured by the revered actor and look forward to her support as we finalize the film for its release soon under the Beeline productions banner."
Closing Battle
Yesterday, Marina Khan herself posted a note thanking her followers and fellow actors for their support in the situation. "I'm overwhelmed and so grateful for all the love and support you all have bestowed on me. I never expected or intended my expression of frustration to generate so much attention.
I'm also surprised and impressed by the power social media holds, clearly, more than any contract seems to do in our industry.
As a result of all that has passed in the last few days, concern was created, and I have now been paid the amount owed to me for over two years now," the Tanhaiyan: Naye Silsilay actor added.
Khan made sure to explain her frustrations were not misplaced. "I want to clarify, though, that my frustration was directed towards the UAE-based Elite Productions with whom I signed the contract for this film. They still seem to be missing in action," the actor explained.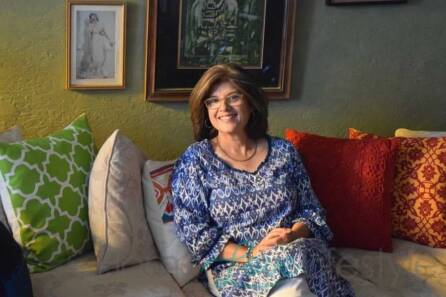 On the other hand, legal proceedings are underway between Beeline Productions and Elite Films. As Beeline Productions has committed to fulfilling the pending payments themselves.
Confirming this, Khan wrote, "Beeline Productions, the main sponsor of the film, Yaara Vey, who commissioned Elite Films to manage production and artist payments, has now stepped up and taken the responsibility of clearing the balance owed to me."
'Grateful to my fans' – Marina Khan
Marina Khan concluded the note by thanking her fans and shedding some light on budding professionals in the industry who continue to suffer due to unprofessionalism and unclear policies, "I am grateful to my fans and feel privileged for this support.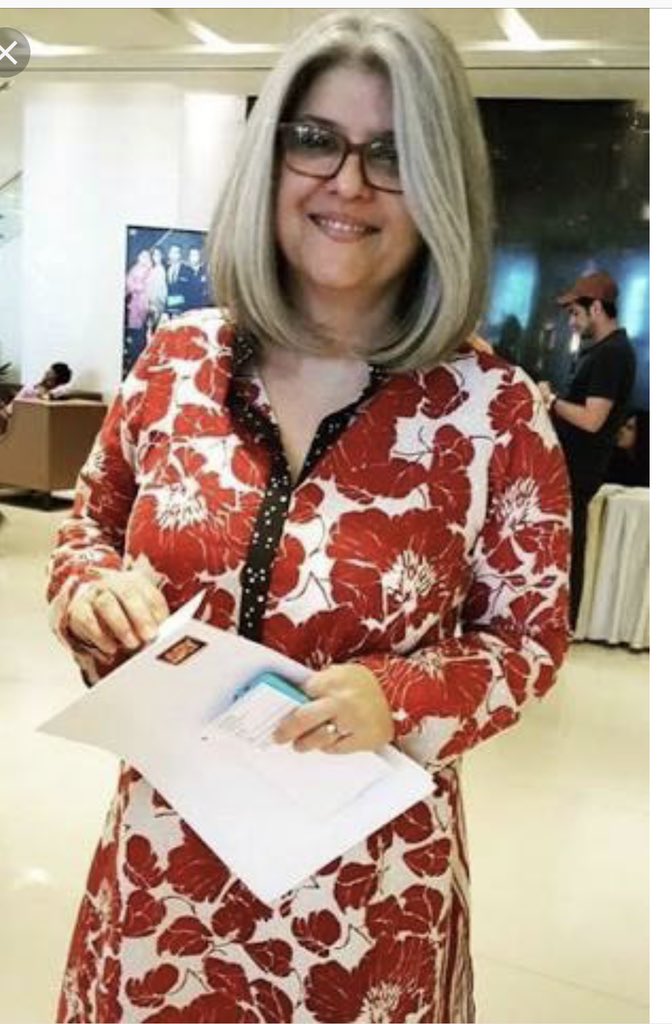 I feel for all those who are not as blessed as myself and have suffered in the past and continue to suffer in my industry at the hands of irresponsible producers, and even producers who suffer at the hands of irresponsible artists, where there seems to be little relief from our contracts and our legal system," she noted.
Marina Khan has always been famous for her iconic role in Tanhaiyyan that her famous even across the border where fans cherish classic memories of Pakistani dramas. 
What do you think of the story? Tell us in the comments section below.