Designer Maria B. is a huge name in the Pakistani Fashion industry for about 20 years now. Maria B recently took to Instagram and questioned Indian designer being allowed to shoot in Pakistan while Pakistani artists have been outright banned from working across the border. The designer made a lot of valid points.
The designer Maria B re-shared a post that expressed disappointment in an Indian designer getting permission to shoot a campaign in Pakistan. The video in question was from fashion designer Abhinav Mishra's recent campaign. "Umm, did we suddenly okay relations with India? How exactly is this taking place?" the caption read.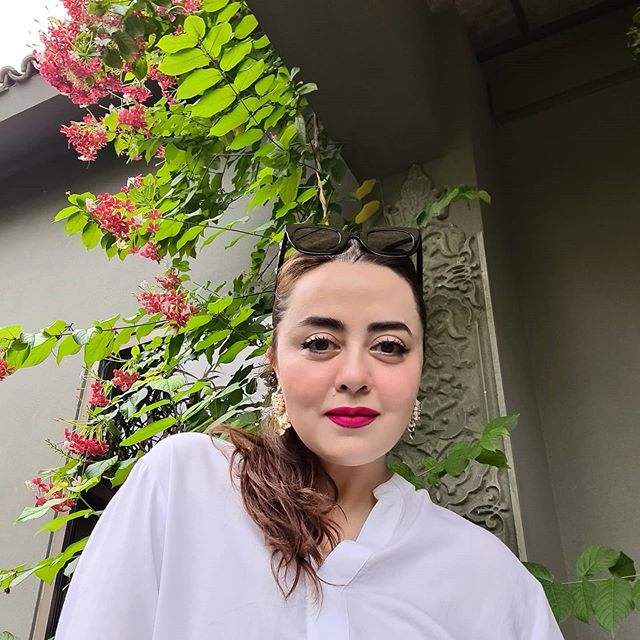 Maria B. reposted the video, wrote, "This is an Indian designer shoot happening in Pakistan! Whoa!" In addition to this, she said, "Umm, if this is happening in Pakistan, why aren't we allowed to do this in India?"
As she re-shared the same video from another page to her pages, Maria B. wrote, "Shouldn't we as an industry be reacting the same way as India is towards our designers and our creators in their country rather than a one-sided relationship? And what about our PM's directives about Kashmir?"
Her statement stands true considering the escalating political tension between the two countries.
Take a look at the shoot!
Maria B's take on it: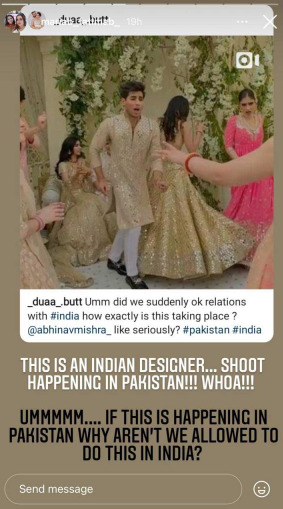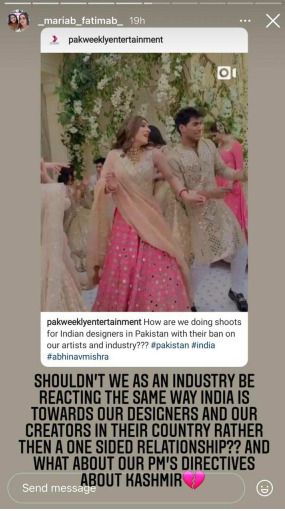 Earlier, Mahira Khan's comments on wanting to collaborate with Indian artists triggered a harsh reaction from Raj Thackeray's right-wing Maharashtra Navnirman Sena. They issued a statement emphasizing that no Pakistani artist will be allowed to work in India, reported Times of India.
Ameya Khoplar, the president of the MNS cinema wing said in a statement, "We will not allow Mahira or any other Pakistani artists to work here, be it Maharashtra or in any part of the country".
Pak-India relationship
Prime Minister Imran Khan recently said if the country revived its relations with New Delhi without the latter giving Indian-Occupied Jammu and Kashmir (IIOJK) its rightful status back. Moreover, he said that it would be a major "betrayal" with the people of the region.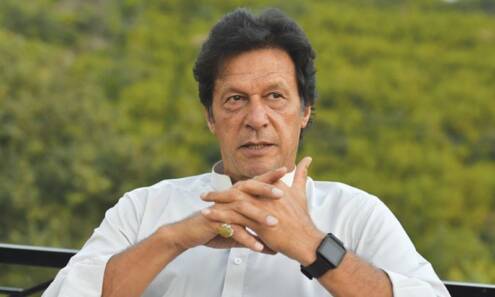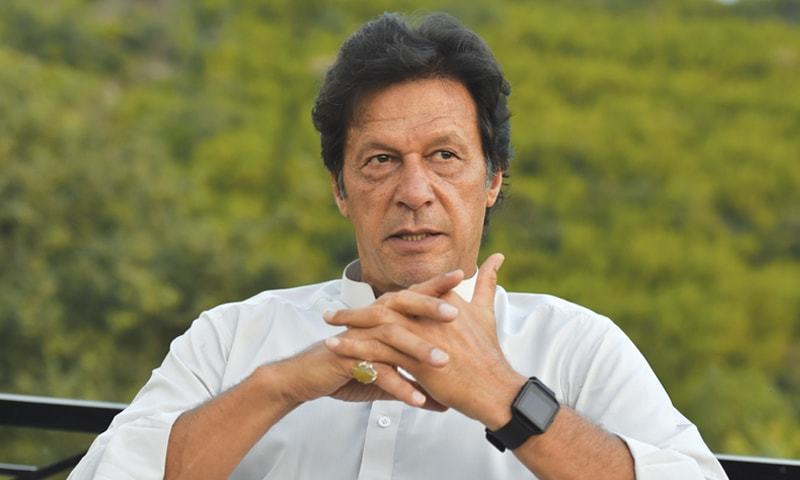 "We cannot improve our trade with New Delhi at the cost of the blood of the Kashmiris spilled by the Indian forces," he said while speaking during a two-hour-long live telephonic session. "However, if they [India] go back to the August 5 state [regarding Kashmir] then we can talk to them… we stand by the Kashmiris and we are aware of their sacrifices."
It may be recalled that Maria B. previously came under hot water for launching a so-called affordable jewelry collection. Affordable meaning – starting from Rs 2000 to Rs 18000. 
What do you think of this story? Let us know in the comments section below.