Maria B. is a huge name in the Pakistani Fashion industry for about 20 years now. The owner and designer Maria B has lately been under hot water due to controversies surrounding her. But this time it's her affordable jewelry collection Maria B is been under hot waters for.
Lately, the founder of the clothing brand, Maria B. announced that she was about to launch a jewelry collection. Moreover, it turns out that the famous designer had been wanting to launch her own jewelry for the past 20 years. Well, looks like time has actually come to work on it!
Taking to Maria B's official Instagram page, she shared the news of launching her jewelry collection. The fresh face of the Pakistan television industry, Alizeh Shah is the face of Maria B. jewelry.
Here is Maria B. launching the face of the jewelry collection
In another video, Maria B. goes onto announce a little bit of insight into her upcoming jewelry launch. She said, "We have been working on traditional jewelry and traditional artisans. And we are launching a very affordable line."
While explaining the meaning of her aforementioned term 'affordable' she added, "Affordable meaning- you guys will be very happy to hear this- starting from Rs 2000 to Rs 16000. That is it. Maybe, 18000 max."
Well, you must be wondering if she is for real. So are we! Moreover, she announced that her affordable jewelry range will start from 2000-16000 or a maximum of 18000. She has now become the subject for the trolls as she called her expensive jewelry 'affordable' which is out of range for many people.
Pakistani netizens are not having it!
Once again, the designer has embroiled herself in mockery and trolling. People are calling Maria B out for her utter ignorance and idiocy for calling her jewelry affordable. Affordable, really? How is Rs 16000, or even 2000 affordable for a common man? Grab a dictionary please!
Here is what people have to say about the affordable jewelry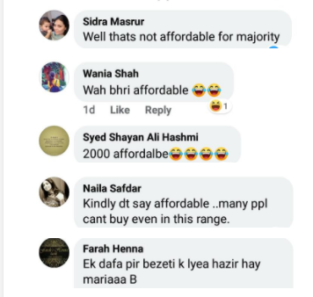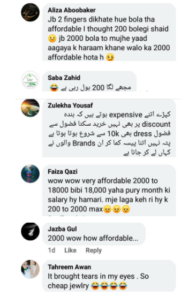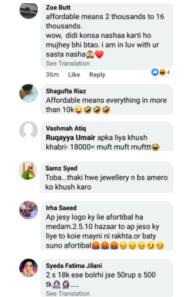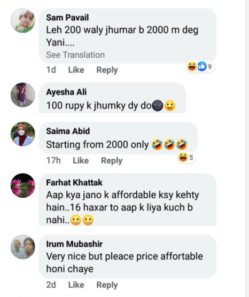 Maria B. has been in the social spotlight for all the wrong reasons lately. Well, this is not the first controversy that she has gotten herself into. Earlier this year, the designer's husband spent a few hours behind the bars for letting their corona positive cook flee.
What do you think of this story? Let us know in the comments section below.