If you are a book-lover, then this story is will make your day. Naila Shamal, a bride from Pakistan's north-eastern city of Mardan in Khyber-Pakhtunkhwa has a wish. She asked her soon-to-be husband a very unique Haq mehr for their marriage. 
Haq mehr is obligatory. It is a gift or dower given as a mark of respect to the wife at the time of marriage by the husband. Meanwhile, it is the legal right of the wife. Moreover, it can be in cash or kind. The amount is variable and should be agreed to by both parties.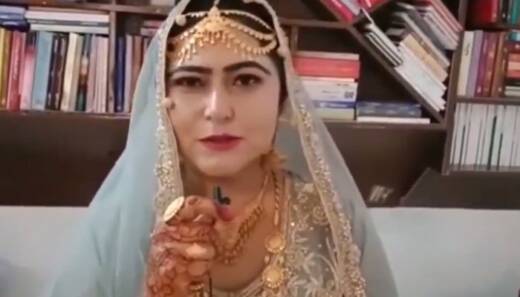 It is important to note that only a woman has right over her haq mehr. Meanwhile, paying it is a legal obligation under Islamic law and customs. 
Now, back to K-P! Shamal herself is a young author in K-P and she is also marrying an author.
Shamal is from Tangi area of ​​North Safi Charsadda. Meanwhile, her husband Dr Sajjad Jwandun is from Bhai Khan area of ​​Mardan. Dr Jwandun has completed his Ph.D in Pashto. Meanwhile, Shamal is pursuing it.
To everyone's surprise, Shamal did not make the traditional demand for jewelry, money, or property from her husband. So, what actually she asked for?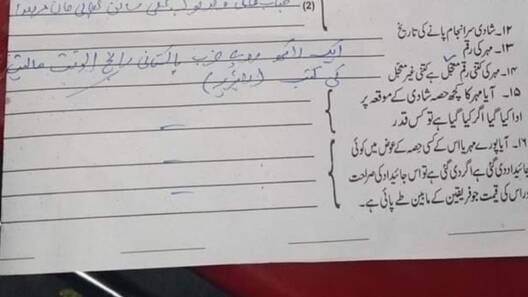 Mardan bride wants Rs100,000 worth of books as her haq mehr!
You read it right! Shamal wants books worth Rs100,000 as her haq mehr. In her recorded message, the Mardan bride, explains why she demanded books?
"I asked for books because, firstly, everything has becomes so expensive. We can't afford these things [lavish weddings] due to inflation," said Shamal.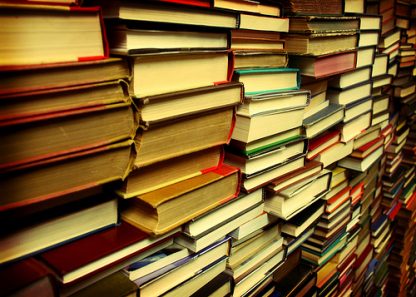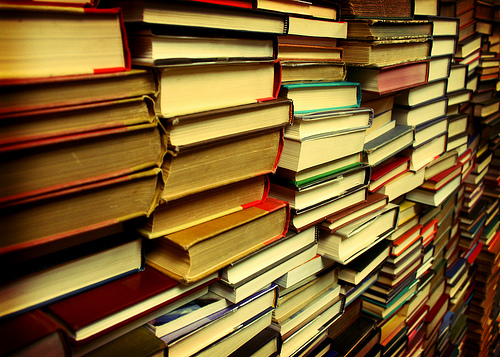 "I did this because we need to put an end to wrong customs. Our lives are getting so difficult due to them."
"Every woman wants gold and money, but as a writer, I asked for books. If as a writer I myself do not value books, how can I expect ordinary people to value them? This was the real reason I asked for books for my haq mehr — we need to value books ourselves so we can ask others to do so as well," she added.
Watch the beautiful video here!
'I am happy to hear about my bride's demand'
Talking to BBC Urdu, Dr. Jwandun said he was happy to hear about his bride's demand.
"In Khyber-Pakhtunkhwa, boys are often asked for Rs 10 to 20 lacs in haq mehr. While different demands are made for dowry," said Dr. Jwandun.
"People criticize when the first step is taken against the norm but our work is appreciated by all so far and I think the world has come a long way so we must move forward."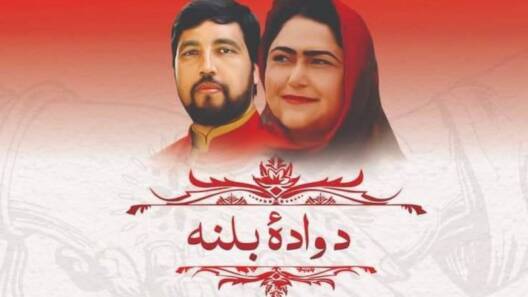 People on social media platforms, particularly on Twitter, are lauding Shamal for her beautiful and progressive thoughts.
It is true that only true book lovers know the importance of reading books. However, sadly the trend of reading is slowly dying in Pakistan.
Most of us now really don't care about books and, instead, waste most of our time on the internet. In August last year, a veteran Pashto poet had to sell his collection of 6,000 rare books to fulfill his poor health expenses.
Story Credits: BBC Urdu
What do you think of this story? Let us know in the comments section below.