Racism is the worst element we are having in this world. People are facing it for a long time, it's not acceptable in any religion or country. But still, people don't afraid of being racist and pass brutal racist comments on others.
Common people do receive such comments, but currently, sports athletes are also facing such harsh comments from their fans, that made them go away from the pitch.
Recently in the Euro 2020 final, where Italy has beaten England in penalties, and in penalties, three penalty takers of England missed it.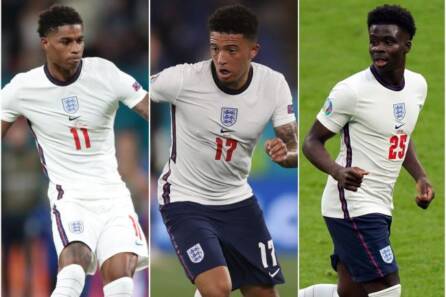 Marcus Rashford, Jadon Sancho, and Bukayo Saka. The moment they did, the internet was filled with endless racist comments and tweets.
Rashford, Saka & Sancho Face Racism Comments
After the final, Marcus Rashford, Saka and Sancho faced online racism abuse in a great manner. Not only that but Marcus Rashford's mural was also defaced by the haters and demolished the whole art.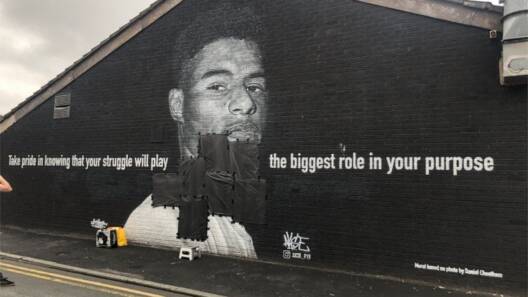 Ed Wellard, who co-founded Withington Walls said, "I've come out to fix what I could immediately and cover up what I couldn't and hopefully we will get the artist out to come and fix it," he said.
Even fans also showcased their support in front of the mural with flowers and good messages.
"We dared to dream yesterday and our hopes were dashed but to wake up to this is more depressing. Racism seems to be more and more prevalent."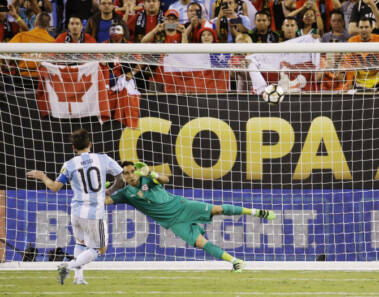 Everyone stands with these three amazing players because during a penalty shootout even the world's best player Messi gets under pressure and misses it.
These three players are young and the future of the England football team. Showing hatred instead of support with racist abuse wouldn't be tolerated.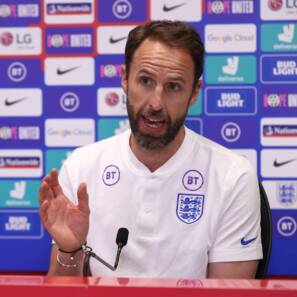 Gareth Southgate reacted to the whole scenario and said, "It's just not what we stand for," "We have been a beacon of light in bringing people together, in people being able to relate to the national team, and the national team stands for everybody and so that togetherness has to continue.
"We have shown the power our country has when it does come together and has that energy and positivity together.
"It's my decision who takes the penalties, it's not a case of players not volunteering or more experienced players backing out."
That's not the first time football athletes or any sportsperson faced racist critics from fans. A few months ago every sports athlete boycott social media to stand against racism.
Police Investigation
London's Metropolitan Police raised their voice and said, "it was investigating the "unacceptable" social media comments on both Instagram and Twitter, while UK Prime Minister Boris Johnson also condemned the racist abuse."
Other Players & People's Reaction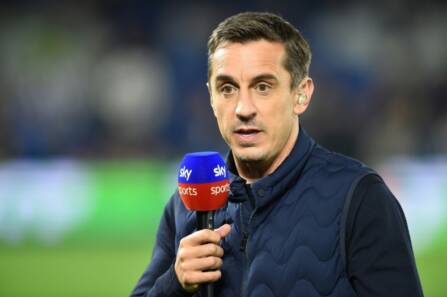 Former football and Manchester United player Garry Neville said, "Gareth Southgate and the players a few weeks ago, about five days on the trot told us that they were taking the knee to promote equality and it was against racism."
"The Prime Minister said it was ok for the population of this country to boo those players who are trying to promote equality and defend against racism.
"It starts at the very top."
Further, he added, "The fact of the matter is, there is an issue obviously in football, there is an issue in a society where we feel it's acceptable basically to criticize players for sporting actions because of the color of their skin."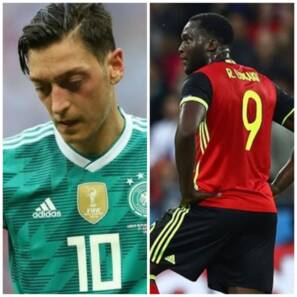 People have shown their love to these three players, it's hard to vanish racism from this world but not impossible. It surely must be hard for these players to absorb such hatred from their country people, it feels like if they score they are ours but if they don't then they are black, African, etc. Players like Benzema, Ozil, and Lukaku also faced such racist comments after and during the match.
We all need to stand against it and support them to end racism because racism is mental torture and weakened emotionally.
What do you think of the story? Tell us in the comments section below.