The show that's taken Pakistan by storm as another masterpiece produced by Hum-TV, Mann Mayal is taking Monday night's ratings for the channel to the absolute top. As confusing as the story might be, Pakistanis from within the country and abroad are absolutely loving the concept, and we have no idea as to why!
It seems that the show has confused the plot it was supposed to be built around. Starting from a crude love story that most could relate to, the show has gone down a few notches to a complete freak-show, where Hamza Ali Abbasi is being posed as the world's biggest stalker.
What started from a student-teacher romance turned into loud door-knocks and betrayal, followed by Maya Ali, named Mannu, forcing herself into marriage with a gambling addict.
Of all the things, poor little Hamza Ali Abbasi's role fiddled down second to none as the show now projects him as a strikingly dangerous stalker, who would do anything with his new-found money, just to keep an eye on the girl he once rejected.
Mannu, who was left at the mercy of Mr. Gambler, now has two kids and their Mamu (Hamza Ali Abbasi) looking over them.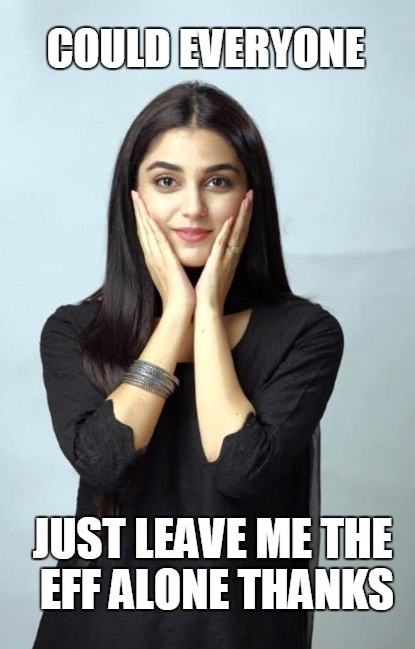 However, the show doesn't really carry the same essence as it once did. It is now teaching people who were not able to achieve their ideal partnership, to fall in extra-marital affairs, or just turn into 'Pir Babas' who give random advice on life.
Coming back to Pyaray Stalker, he's absolutely forgotten everything he once lived for. His parents, his sister and achieving success (jab muft ka paisa aata hai toh saath mein masti bhi aati hai). Continuing, Salahuddin has lost all sense of respect for Mannu's privacy and can't help but try every single of mean of disrupting her and her husband's solitude.
Salahuddin has tried; sending in a spy to their residence, driving around her house, trying to catch a glimpse, probably scouted them in restaurants and malls as well.
The only thing left to do is set up a CCTV camera inside Mannu's bedroom. Surely, that would be more entertaining than the current plot of the show which is dull, boring and frustrating.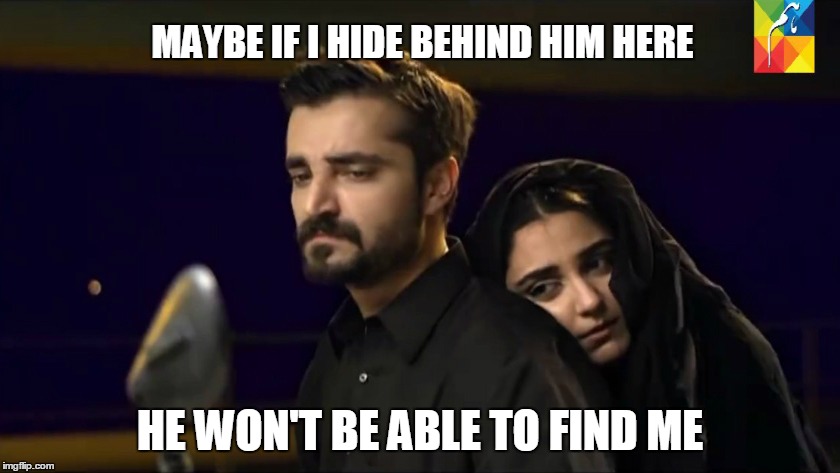 Not just Salahuddin, but Jeena, his office employee, is the female version of him. Whilst he stalks Mannu, she stalks him – the two seem to be made for each other, and we're pretty sure the viewers can't wait till the show fast-forwards 30 years and well, most of the characters are dead.