Pakistani entertainment industry's couples have a critical life because they have to speak with a big filter in their mouth in front of the whole nation whenever they appear on any talk show.
There are a lot of couples who caught themselves in boiling water for some fun remarks about each other and netizens took it in another manner to create a big issue.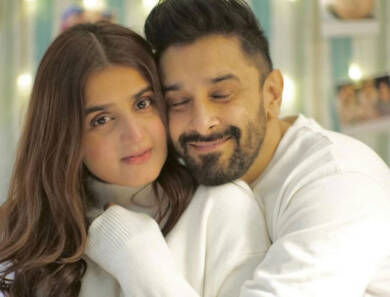 Hira and Mani are one of the most popular and fun-loving couples in our industry. They have been also dragged for some unnecessary statements that made chaos in their life. Just like this time, Mani is no stranger to anyone in the industry, he has served a lot of time in the entertainment world and made name for himself.
Recently he found himself in the deep boiling water for making fun remarks about Hira's weight gain. The couple appeared recently on a local TV talk show, where Hira had revealed that Mani would "taunt" her about her weight gain, which encouraged her to lose weight.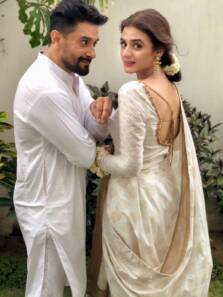 Soon the news spread all over social media, and people have begun with their comments and called out Mani for body-shaming. Pakistani news magazine reached out to him and took his statements regarding his taunt.
Mani responded with his weight gain taunt statement
Speaking to the publication, Mani shared, "It was a playful, light-hearted conversation between a husband and wife. Both of us are from the entertainment industry and we need to look a certain way. We keep reminding each other to keep our fitness in check. Whatever we said on the show, was for each other. We did not mean it for any other celebrity or anyone else."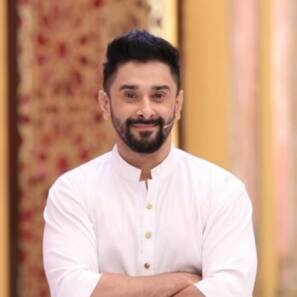 He even explained that times are changing and with social media in the picture, people in Pakistan are only adopting concepts such as body-shaming and racism, which earlier were only prevalent in other parts of the globe.
He further added, "People in Pakistan are still learning about body-shaming and racism. We've had shown in the past such as Alif Noon, which centered on the lead's sizes. Junaid Jamshed's Goray Rang Ka Zamana was a huge hit and it was based on the obsession with white skin, will we disown it now?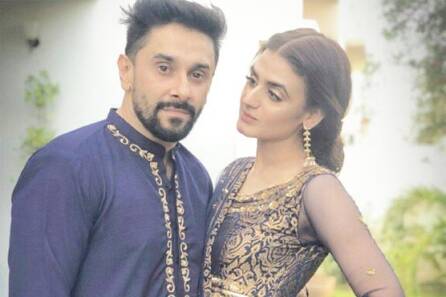 There have been great comedians such as Umer Sharif and Moin Akhtar, who often spoke of 'fat people' or portrayed Pathans in a certain way. And people found it funny at the time. All of us are still learning and these concepts are very new in our society."
'There will be no humor in things' – Mani
Mani continued that people need to understand the meaning of the jokes before pointing fingers at everything, if it happens every time then no one would be able to come upfront and crack jokes. "Then there will be no humor in things," Mani asserted.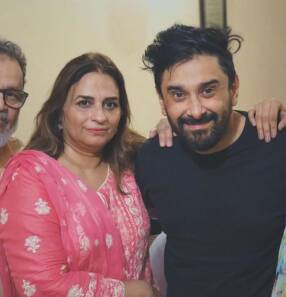 "Hira and I are very upfront about what we say and we own it. We are not accusing anyone else; it was only husband-wife banter that other couples do too."
Mani concluded the interview, he had asked the interviewer, Sohail Warraich to cut the "taunting" clip from the show, and however, it was still aired. While Hira was unavailable to comment at the time, Mani informed me that his wife also shares the same point of view.
That's not the first time, Hira or Mani trolled by Netizens. A few months back, Netizens trolled Hira Mani for pairing her saree with a Nike shirt.
What do you think of the story? Tell us in the comments section below.