After 10 years of hard work and struggle Manchester City finally reached their first-ever Champions League final.
Isn't the most electrifying news? Pep Guardiola has done it, for those who said he won't since he left Barcelona and never managed to secure his Champions League final position.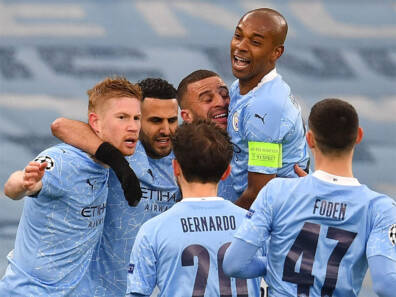 One of the main reasons to appoint him for Manchester City was to head to the champions league and that's what he did after all.
There's no doubt, this year Manchester City's year within few days they will lift their fifth Premier League trophy and now headed to the champions league final.
Last night, Manchester City faced Paris-Saint German for the second leg and no one expected that sort of outcome.
Manchester City Outclass Paris Saint-German:
The match began with the slippery pitch, because of the heavy snowfall but Manchester City the host for the second leg managed to showcase their dominance against the visitor.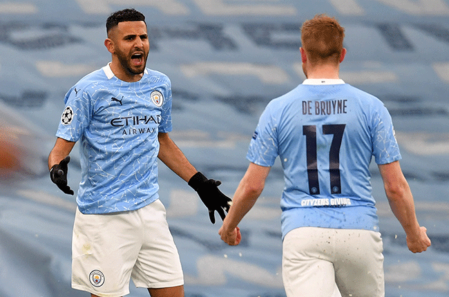 Manchester City clearly showing PSG with their heavy attacks, within 10 minutes Riyad Mahrez gave the splendid lead to his team and leveled up the confidence.
In the 15th minute, a great opportunity came to PSG the skipper Marquinhos header hit the crossbar with a superb jump over the city defenders.
Within two minutes after that, Di Maria also missed a free goal opportunity by hitting outside the goal. It was clear because Ederson wasn't there to save at that moment.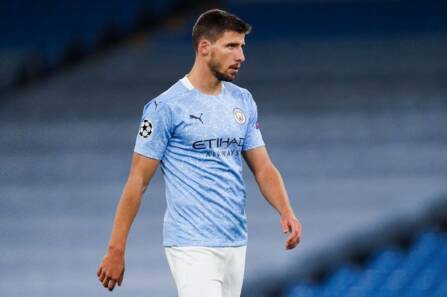 PSG surely struggling throughout the match in every manner, couldn't be able to pass through Manchester City's defenders and especially Ruben Diaz who stood like a wall against PSG players.
The star player Kilyan Mbappe was on the bench due to injury and it affected PSG somehow.
But Neymar JR who was just dancing throughout the match didn't stand out with his skills and it felt like he forgot how to play football.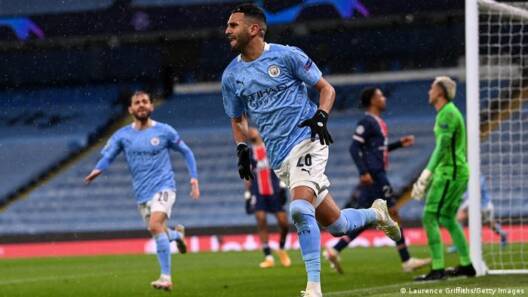 Manchester City overshadowing in the second half as well, in the 63rd minute with the brilliant assist by the young star Phil Foden again Riyad Mahrez hit the sweet spot with one touch and gave the ticket to the Champions League final at Istanbul.
Pep Guardiola Reaches Champions League Final:
Pep Guardiola has managed to secure the final position and fulfilled his promise. "I have to say it was socially distanced but we loved it.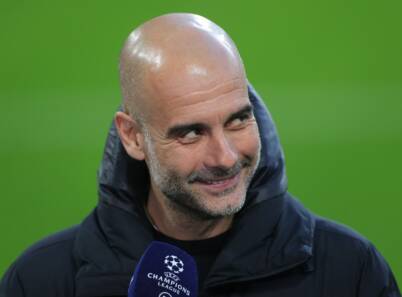 We lost a quarter-final against Tottenham, the crowd suffered and we enjoyed it one minute and then suffered. It's nice to be in a final but we missed them,"
"Of course, it was so weird playing in an empty stadium. This achievement belongs [to our fans], requires our people there. The club belongs to the people.
"We are here for a period but the fans always stay. Next season the doors are open and they have to support these players, what they've done is incredible in the toughest year. Being so close to Premier League and in final of Champions League is so good."
Mauricio Pochettino- "We Dominated":
Talking to RMC sport Mauricio Pochettino said, "If we analyze the two games, we dominated a very difficult team to control," "I am disappointed because we deserved better.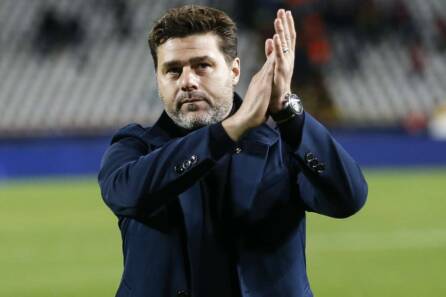 But Manchester City has been more clinical than us. They scored the goals we needed, we played the game we wanted with the plan we wanted. It's a bit disappointing obviously because the objective was to go to the final."
"We also played 10 against 11 for [30] minutes, which is a big disadvantage. It wasn't for us. We will go back to being strong, the club and the players will be ready to win the remaining matches. We will be ready."
The way Pouchettino gave statements looked so unprofessional and unrealistic. Because there were so many occasions, who made great come back just Barcelona did against PSG a few years back and headed to win Champions League.
So, Manchester City reached the Final, but who will they face in the final? Real Madrid or Chelsea?
Tonight second fixture will be played against Real Madrid vs Chelsea and the majority want the final should happen between English teams. The way Thomas Tuchhel's side performing with one away goal lead might secure the final stage position and if that happens another history will be written.
What do you think of the story? Tell us in the comments section below.