Seriously? That's what the fans wanted from both of the teams and the night was crazy. Champions League Semi-Finals first leg was tremendous, two of the European giants had played amazingly and the host side outnumbered the 13-time Champions League winners.
Even despite the early lead, the visitors didn't give up and showed their class of being the most dominant club. Manchester City undoubtedly played like a true champion from the beginning and with the way they showcased their gameplay the whole home crowd was on their feet.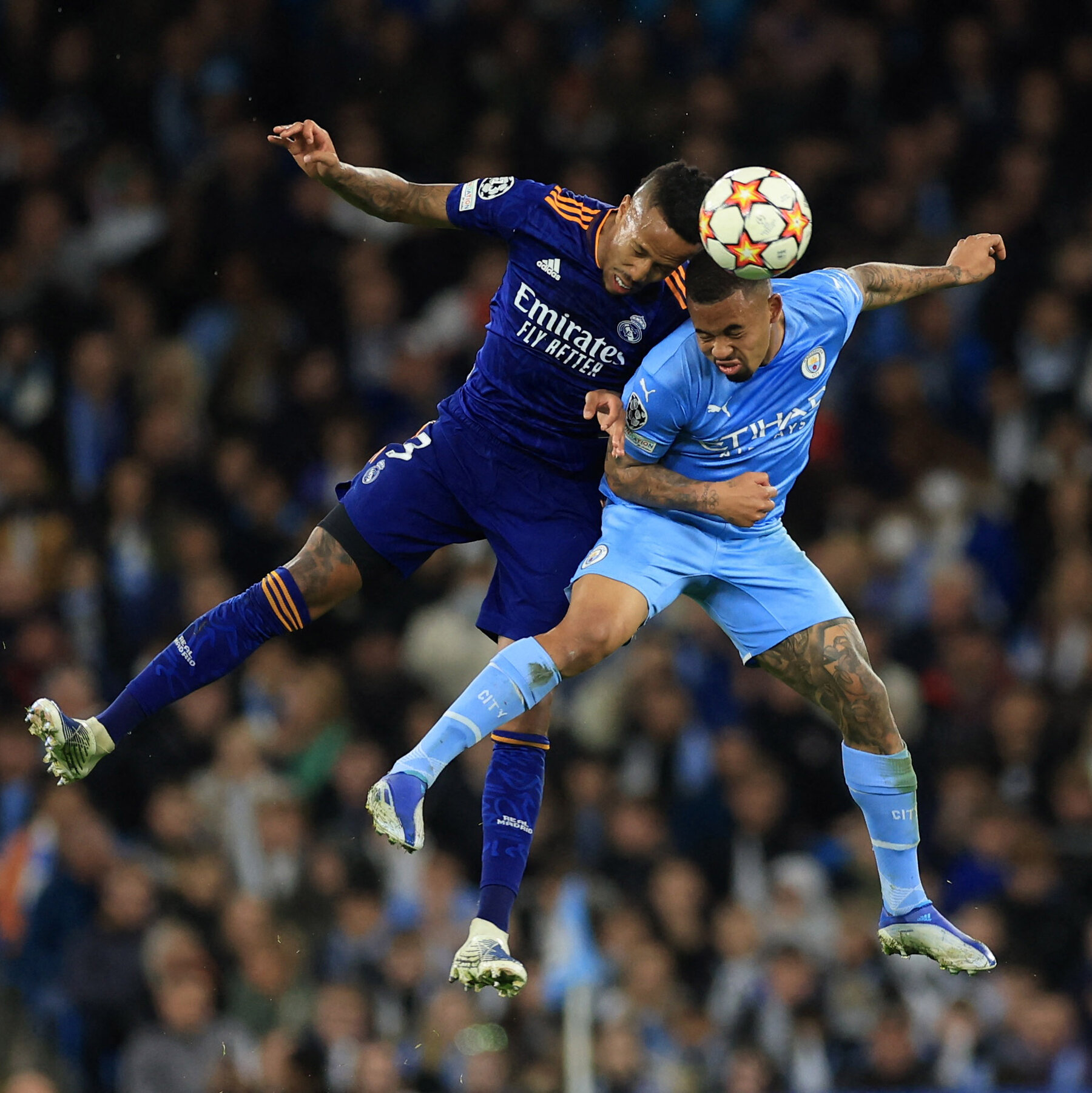 The final score was the evidence that last night two great teams clashed to secure a great advantage in the first leg. Manchester City had beaten Real Madrid, but the visitors got the three-away goal advantage that might help them in the second leg and had to protect that lead.
Pep Guardiola has to win this year's champions league because since he left Barcelona he couldn't manage to lift one of the most precious trophies in the European competition.
Manchester City outnumbered Real Madrid – O Kevin De Bruyne
In the early minutes of the semi-final, Manchester City got the lead and showed the Spanish side that they are here to win at any cost. Within 2 minutes, Kevin De Bruyne with a stunning header gave his side a one-goal lead.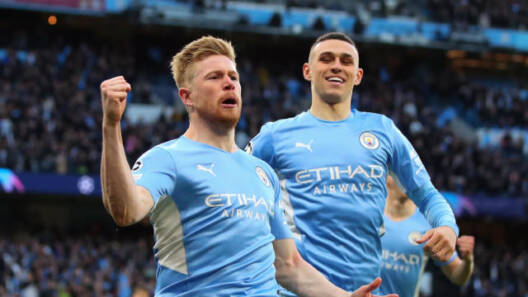 Right after that in the 11th minute, Gabriel Jesus dispossessed Real Madrid's defender and scored to double the lead. Manchester City made some great chances but couldn't find the net and before the first half ended Karim Benzema hit a brilliant strike by overpowering the defender. Benzema's goal changed the dynamic and gave his side big hope.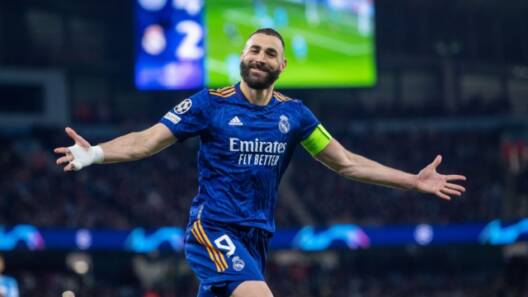 The second half started, and there was one player who was trying to shine and rise for his team. Young lad Phil Foden was making changes, but in the 53rd minute, Fernandinho with the brilliant cross and Foden found the net with his head.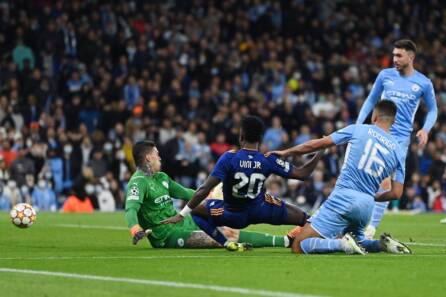 Right after two minutes, Vini Jr. with a cheeky move to Fernandinho and his solo run surpassed Ederson to double the lead for his team.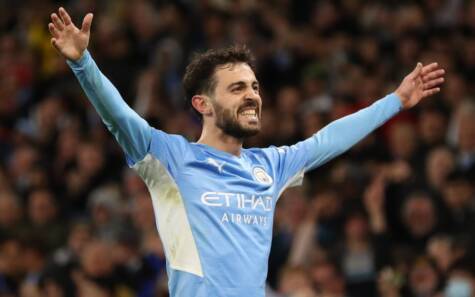 But Pep Guardiola and his warriors weren't stopping there and in the 74th minute, a stunning strike by Bernardo Silva kept Courtois at also a standstill. His powerful shot on the top corner gave relief to City players.
The coldest moment came when Real Madrid won a penalty and Karim Benzema took the penalty in his calm style by attempting PANENKA.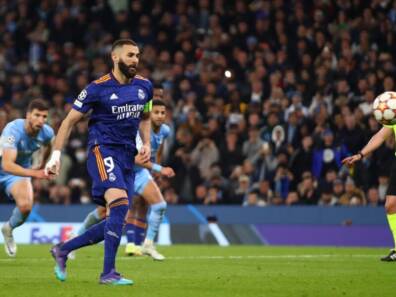 He was ridiculous and savage both at the same time. His Panenka made everyone go wild in the stadium and even former players were impressed too.
'Incredibly happy with the performance' – Pep Guardiola
Pep Guardiola Manchester City manager who's eyeing winning the first Champions League trophy for City. After the tremendous performance last night, Pep said, "It was a good game of football, both teams have an incredible amount of quality players on the pitch with an incredible personality to play."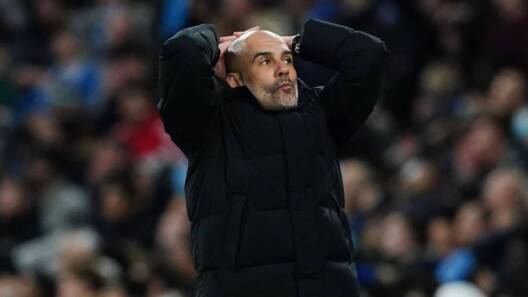 "The result is what it is, we won and now we rest and then it's Leeds and we are going to travel to Spain next week and try and do a good result. "To win this competition, from my experience, is that you have to overcome situations that football gives you.
"It was a fantastic game for both sides. We did many good things. Unfortunately, we conceded goals and we could not score more. But two games and we have another one in one week.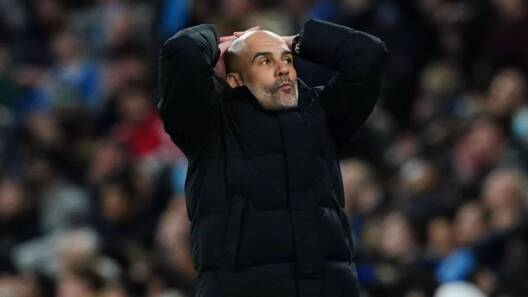 "We played a fantastic game against an incredible team. The moments where they rise and come back into the game in the first half I think we gave them as our build-up was so nervous.
"Normally we are so safe and so good. Also, they press well and strongly. All around the world and for Manchester City, we are so proud.
'Result could have been better' – Pep Guardiola
"But it is about reaching the final and sometimes football happens. The result could have been better, and you have to perform well over two games and we've performed well in the first one."It's a good test to show the personality of our team and we travel there to try and win the game".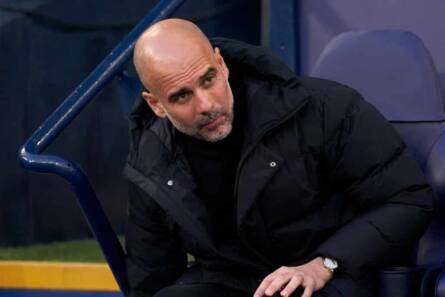 "We were there all the time and had to defend well – we were there," he said. "I'm not going to complain about the result and I'm not going to complain about the performance – nothing. "I am so proud and so incredibly happy at the way we performed,
"We did everything we could to win and had courage with and without the ball. Now we recover and hopefully arrive quite well for Leeds and then head to Madrid."
'We are still alive' – Carlo Ancelotti
Carlo Ancelotti has managed to dominate throughout the season and reached the semi-finals. After the last night's defeat, Carlo believed that his side was still alive after the final score. Talking to BT Sport, "As a supporter of football, it was a fantastic game, but as a manager of Madrid…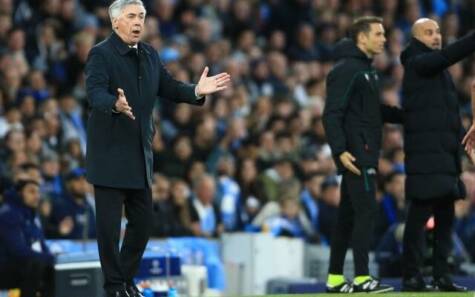 we scored three important goals but didn't defend so well, we could have defended better. We conceded two goals so early. We were able to react, we did well to keep the game open. We have a great dream to play the second game in the Bernabeu. We hope we can have a chance to go to the final.
"This team, these players cannot lose mind when things aren't good. We did the same, the first 20 minutes were really difficult. After that, slowly, we came back into the game and kept the qualification open.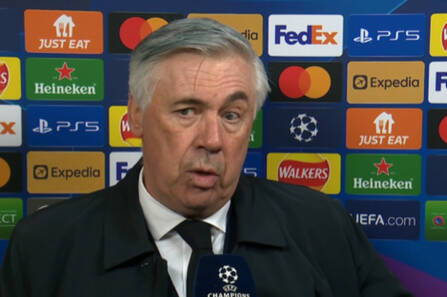 Asked if Real will need some 'magic' at the Bernabeu next week to reach the final, Ancelotti said: "We need it because we are going to play a really strong team, they showed fantastic quality today. We competed but we have to compete more in our stadium."
'Our supporters could help us in Bernabeu second leg' – Carlo Ancelotti
He further said, "Not, no [the plan wasn't to attack Gung-Ho]," Ancelotti said after the match. "The plan was to defend better. We started badly and conceded two goals early. "But then we were able to react and we reacted well. We stayed in the game and we are staying in this round. We have a home game and our supporters could help us."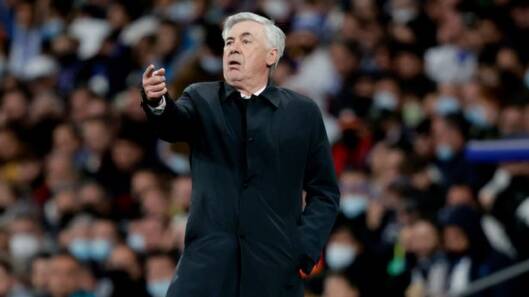 On the match itself, Ancelotti added: "It was easy to read this game, for sure. We have to defend better. [Pep] Guardiola can say the same. The strikers had a better game than the defenders."
He added: " Manchester City has the advantage, they have one more goal. But I think at the Bernabeu everything is open."
King Benzema
The star player and potential Ballon d'Or winner Karim Benzema who's been surprising everyone. He also said, "We are going to say we lacked a bit of everything in this game – a bit of ambition, pressure, and confidence.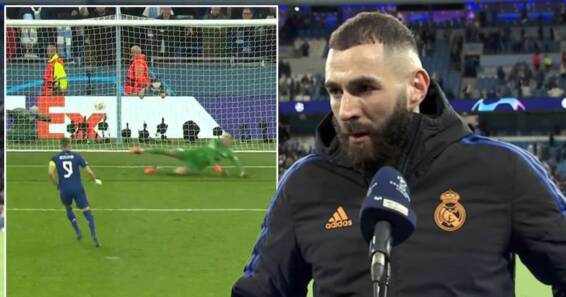 "A defeat is never good because we are excited about the Champions League. The most important thing is we never lay down our arms, we are all in this until the end. Now we have to go to the Bernabéu and we will need our fans like never and we are going to do something magical, which is winning."
Benzema also talked about his penalty, "I always have it in my head that if you don't take a penalty, you will never miss a penalty.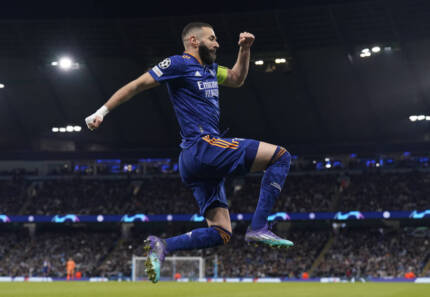 "That's mental confidence and that's all. I have a lot of confidence in myself, so I do it and it turns out well."
Now, it all depends on the second leg where Manchester City will visit Santiago Bernabeu and try to defend their goal advantage. Although it's Real Madrid's home and anything can happen.
What do you think of the story? Tell us in the comments section below.