In a shocking incident, passengers had to overpower a man trying to open a plane door mid-air in an apparent bid to take the flight down.
A Delta Air Lines flight from Los Angeles International Airport to Hartsfield-Jackson Atlanta International Airport diverted to Oklahoma City after an unruly passenger attacked flight attendants and threatened to take down the plane.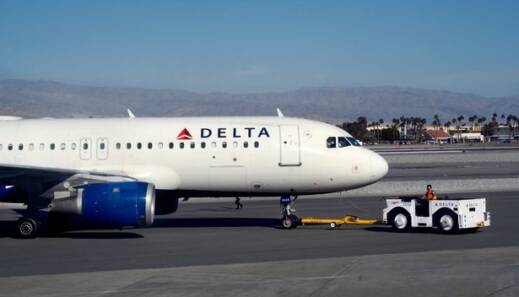 The man repeatedly shouted that he would "take the plane down". Moreover, he assaulted two female flight attendants, a spokesperson for Oklahoma City Police Department told local media. The entire episode was captured on camera, showing passengers taking down the unruly attendant.
The aircraft had to make an emergency landing in Oklahoma City after the incident. Subsequently, the off-duty flight attendant was taken into custody. A video surfaced on Saturday morning showing passengers scrambling to restrain a man during his attempt to open the cabin door mid-flight.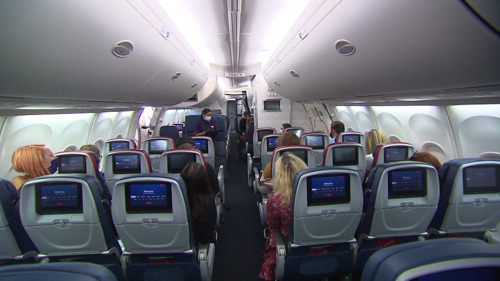 In the video, a number of passengers can be seen tackling the man who is trying to open the plane door mid-air. The latter, according to a tweet by a passenger on board the flight, made an announcement. He warned everyone to stay close to their oxygen masks before trying to open the door. There was then a call for "strong men" to the front of the craft to restrain the man. The incident shocked the netizens after the video began making rounds on social media.
Take a look at the video!
A 29-year-old passenger on the flight told CNN that the aircraft was roughly two hours outside of Atlanta when the incident occurred. "I feared the worst," he said. "I prayed that God would protect my family in case I was gone." Fortunately, no crewmember or passenger was hurt during the incident, the report added.
The passengers succeeded in restraining the man. In addition, the law enforcement removed him after the plane landed in Oklahoma City, according to local reports. The local police department took him into custody. Later, they transported him to a nearby hospital after complaining of chest pains.
Flights see a great many people pile into a relatively small space so it is quite hard to miss what the others around you are up to. One Pakistani couple sparked shock when passengers spotted them doing a very intimate deed in their plane seat. The incident took place on an Airblue flight.
By the way, if you ever dreamed of getting married at 40,000ft, Emirates recently launched a wedding service. Looks like an exciting opportunity!
Story Courtesy: Khaleej Times
What do you think of this story? Let us know in the comments section below.