It is true that gifts give exhilarating happiness to some people. And it is also true that a gift is worth a million words. It is a token of affection, care, and love. More than the money, it is the feeling and the effort which make it special for the receiver. Gifts do not always need an occasion. More than the occasion they need a heart. They need feelings and emotions with which someone gives a present. Recently, brother surprises his big brother with a car and our eyes are teary.
A video of a brother Who surprises his big brother with a car went viral on social media a few days ago. The elder brother became emotional and started crying when he saw the car. Seeing that moment, all of the family members had tears in their eyes, and the camera managed to capture that beautiful moment. People were really moved by the viral video.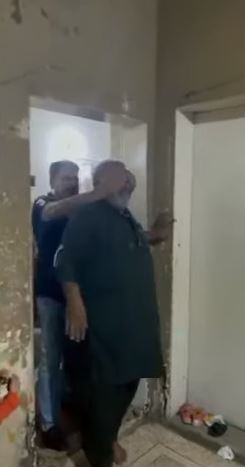 Umar Shahid was previously making a house when he fell short of money and his big brother helped him. He had a commercial transport business but due to lockdown, it halted. He sold his cars and invested in his younger brother's house.
For the last 5-6 months he was not doing any work and Shahid was worried. So, he bought his big brother a new car and planned to surprise him. They are four brothers and a joint family. Three of them planned the surprise and the rest is a history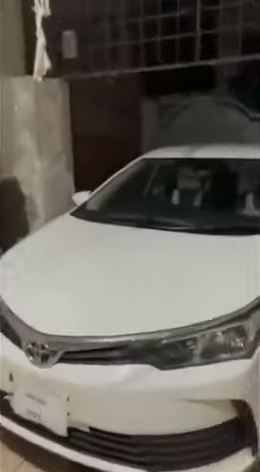 His brother broke into tears after seeing the car. It was a big moment for the entire family. Little did Shahid know what an emotional event it would turn out to be.
Check out the viral video!
We are not crying, you are! Do you see the pure love between all the brothers? What a rare sight. May they always remain the same.
Anyhow, you must be aware of how birthday gifts are one of the most special ways to tell a person you admire, that you truly admire them. The more thought has been put into a present, the highly indicative it is of how closely one knows a person; what they like and especially, what they do not.
A few years back, a lady in Karachi combined the two rules of the perfect gift-giving for her husband's gift and gave him the birthday surprise of his life. Well, it was a cake… but an entire pizza cake! Yep. That happened.
Meanwhile, recently a happy groom gave his bride an out of the box, and a truly magical surprise. No, it was not some jewelry or a car. It will take you by surprise as well!
What do you think of this story? Let us know in the comments section below.