Not a day goes by where a woman is not harassed or abused in some way. By the courtesy of men in our society, the trauma has seeped into every Pakistani woman's life.
Taking to Twitter, a user shared a harassment incident that occurred at the G-11 Markaz in Islamabad while she was with her sister and cousin on Sunday.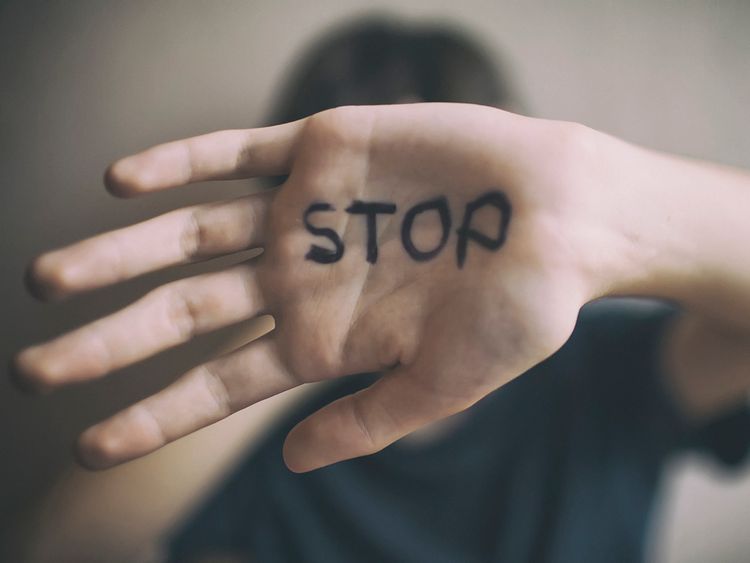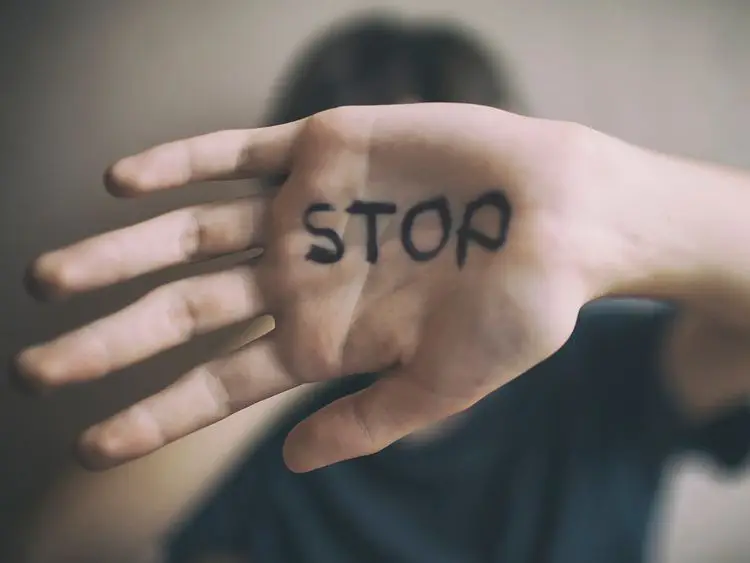 "I was with my sister and cousin at G-11 Markaz around 9:30 pm to 10:40 pm today," the user began narrating the ordeal. "We saw this guy outside Tehzeeb on his cycle when we first reached, he stopped in front of us and made weird prolonged eye contact with me."
"I stared back at him angrily because he was making us uncomfortable," they added. "But we brushed this off as he was leaving. We went about getting our chores done when almost 30 minutes later my sister realized he had been following us the entire time."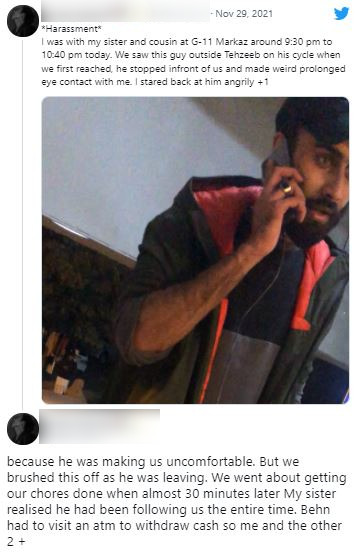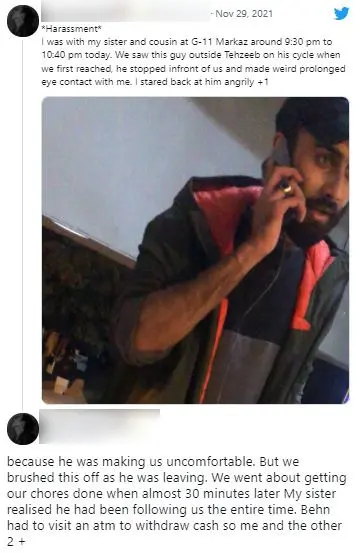 The user went on to add that since her sister had to visit an ATM to withdraw cash, she and the other went inside. "He clearly saw us going in, but still he opened the door and tried to come in. I cussed him, pushed him out, and locked the door from inside. He was weird, crazy, and persistent. He wasn't taking no for an answer and kept taking it as a challenge."
When the user decided to take his photos through the glass door, the man began smiling and making peace signs "as if it was a joke for him".
Continued to stalk them
"Now he stood right outside our door and he wasn't moving," the user further added. "We were obviously imagining every scenario and started freaking out."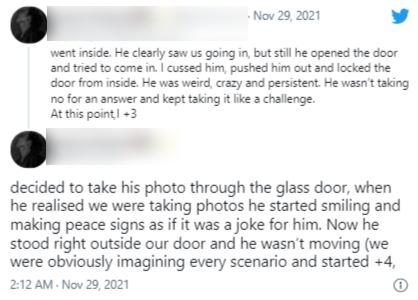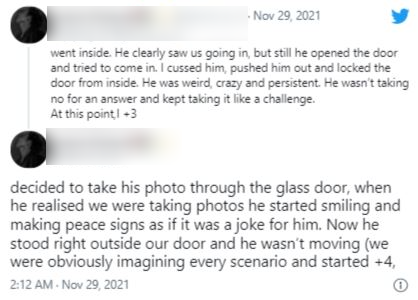 "We started making a video, went outside, and called him out. He was a little surprised as if he didn't expect we'd confront him and he didn't exactly have a lot to say. We rushed after that and tried walking back home (also shit scared because we didn't want him to know where we lived) and 10 minutes later we saw him again on his cycle going in the same direction as us."
They hid in a graveyard, hoping he would lose track. "And so he did."
"I want his mother/sister/cousin or any relative to see this post and realize what a creeper and stalker they are raising. I hope they teach him a lesson so he doesn't repeat this. I'm disgusted!" she concluded.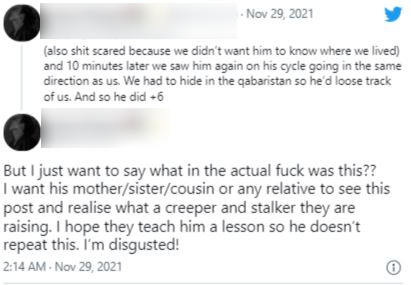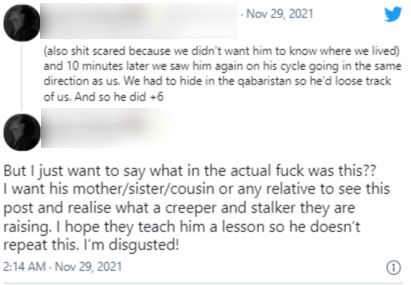 Another user shared a video of another incident last week while exposing how his friend was harassed near a mall in Lahore.
Read More: Beware Of This Creepy Guy If You Are Going For Hiking On Trail 5 In Islamabad
What do you think of this story? Let us know in the comments section below.