We live in a highly patriarchal society, where harassment has been a prevailing issue for a long time. Be it in-person harassment or cyber harassment, the stigma is prevalent. Ideally, every woman could live a peaceful life without a care in the world. But if we talk realistically, the prevalent harassment makes the idea seem too far fetched. Here is yet another harassment story. A woman exposes the harasser who sent dirty messages to her on Facebook.
A woman took it to a Facebook group 'Inside Institutions' and exposes a harasser who sent her dirty messages. From the details that she shared with the group, it turns out that the accused is not only a lawyer but also a well-educated, CEO of Invest Inn Estate & Builders.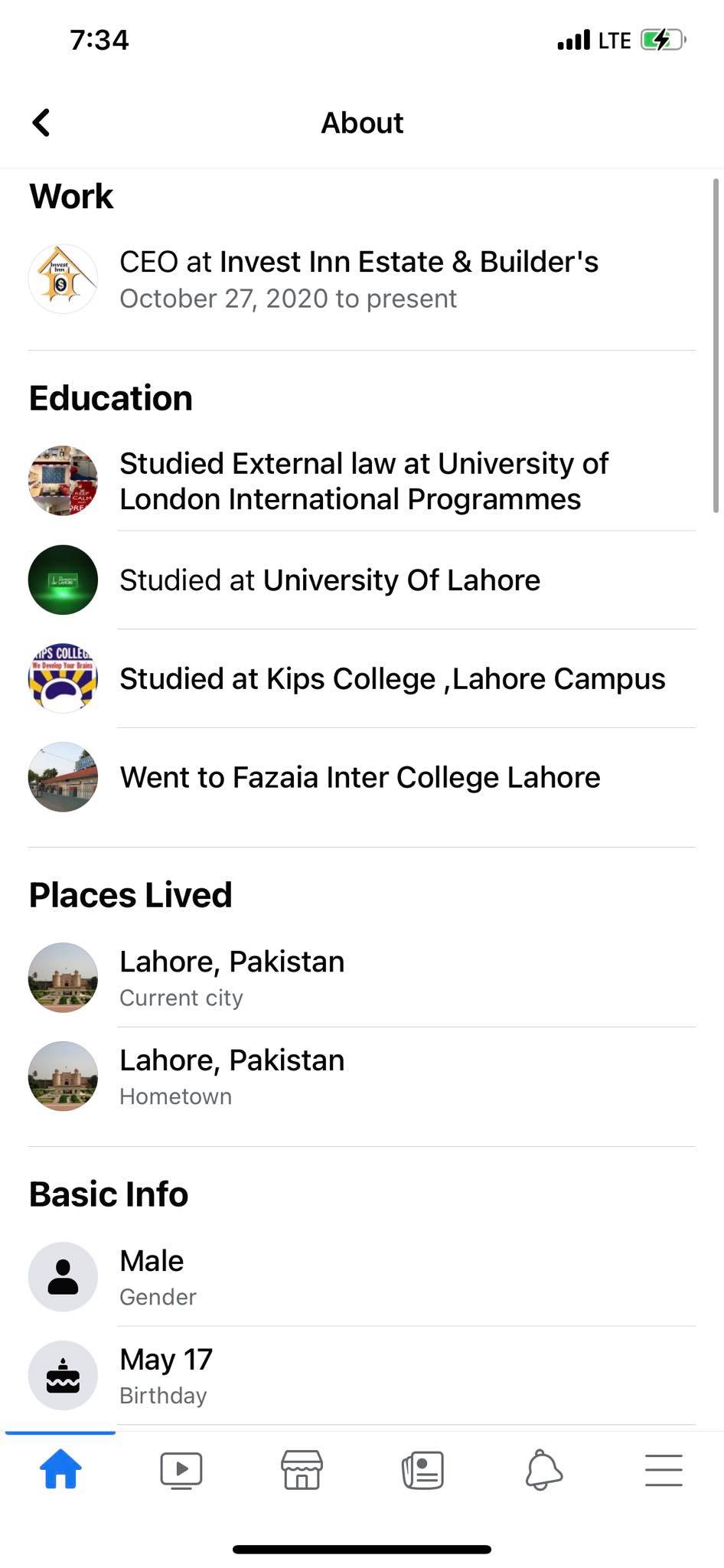 Sending such inappropriate and obscene messages to strange women on social media has sadly become surprisingly not so surprising. Nonetheless, to see the level that these men can stoop to is hard to swallow.
The use of misogynistic language, and the objectification of women's bodies, thereby creates a society that disregards women's rights and safety.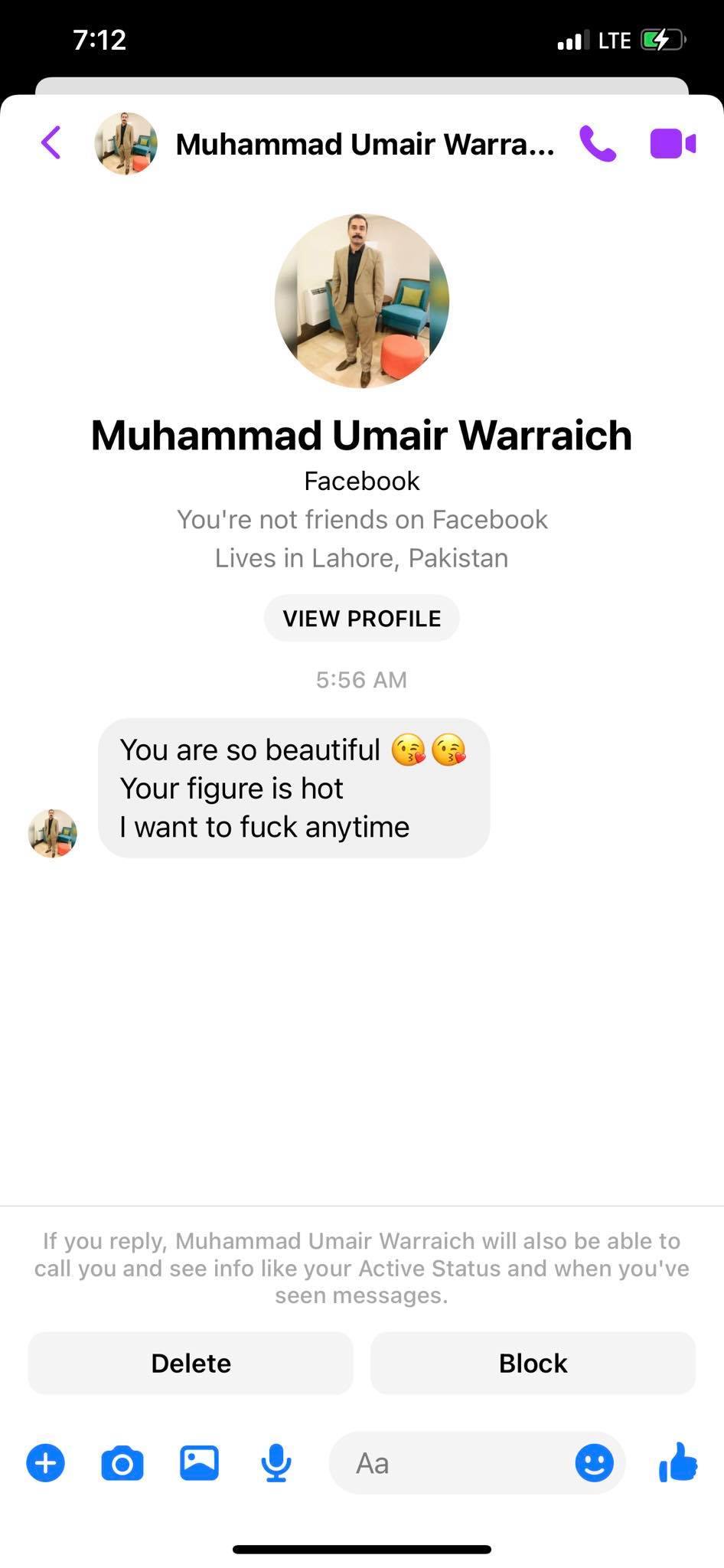 The woman took it to the group and wrote that at first, she blocked him. However, then she thought to herself that she should instead take an action against him. "Because people who love him only probably get impressed by his outer appearance. They should know the real him," she shared.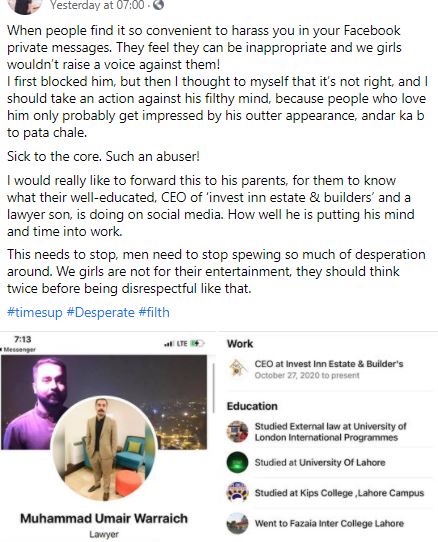 Such men think they can get away with almost anything. But NO. They might find it convenient to harass women on Facebook private messages, but do not ever let them get away with it. Just like this brave woman, always raise your voice against them, and expose them!
Beware, girls. Here's the harasser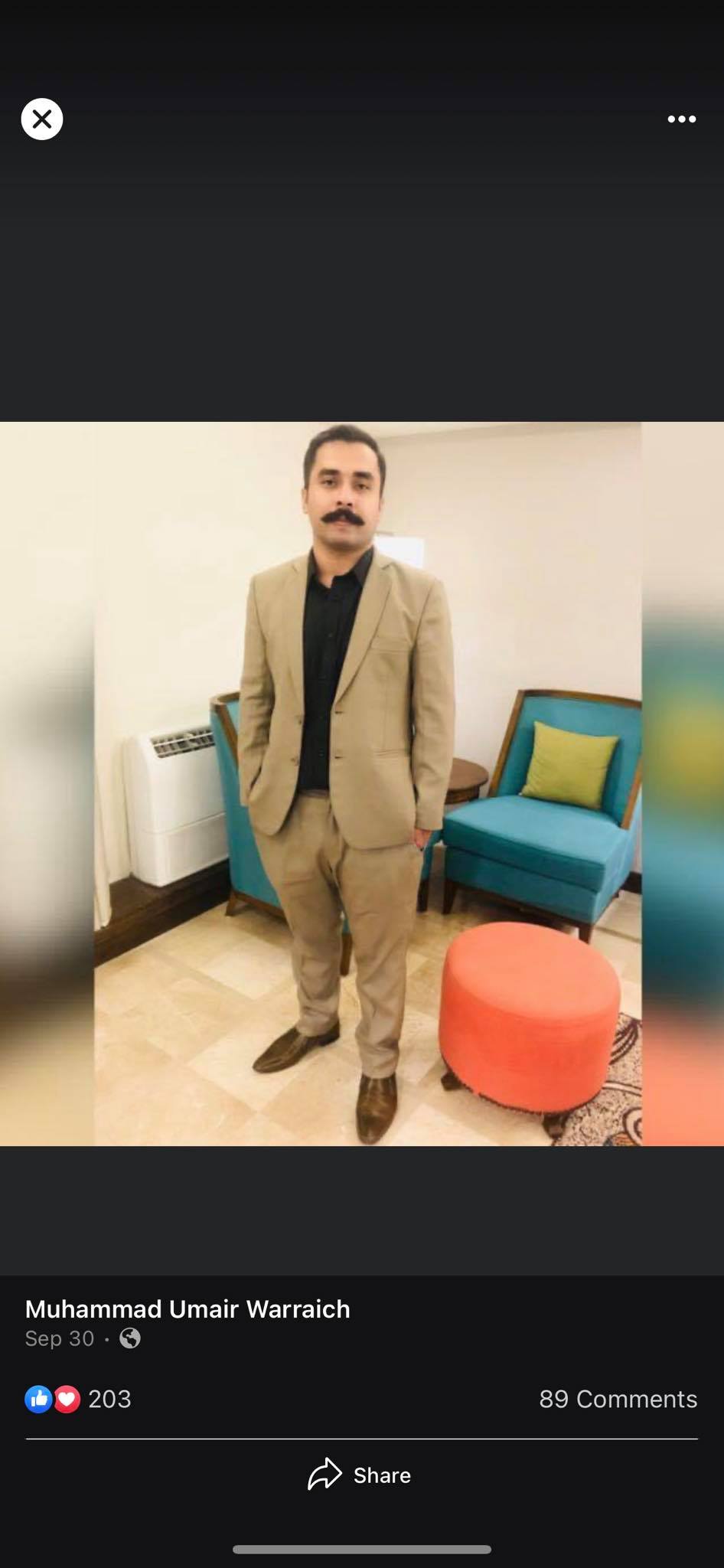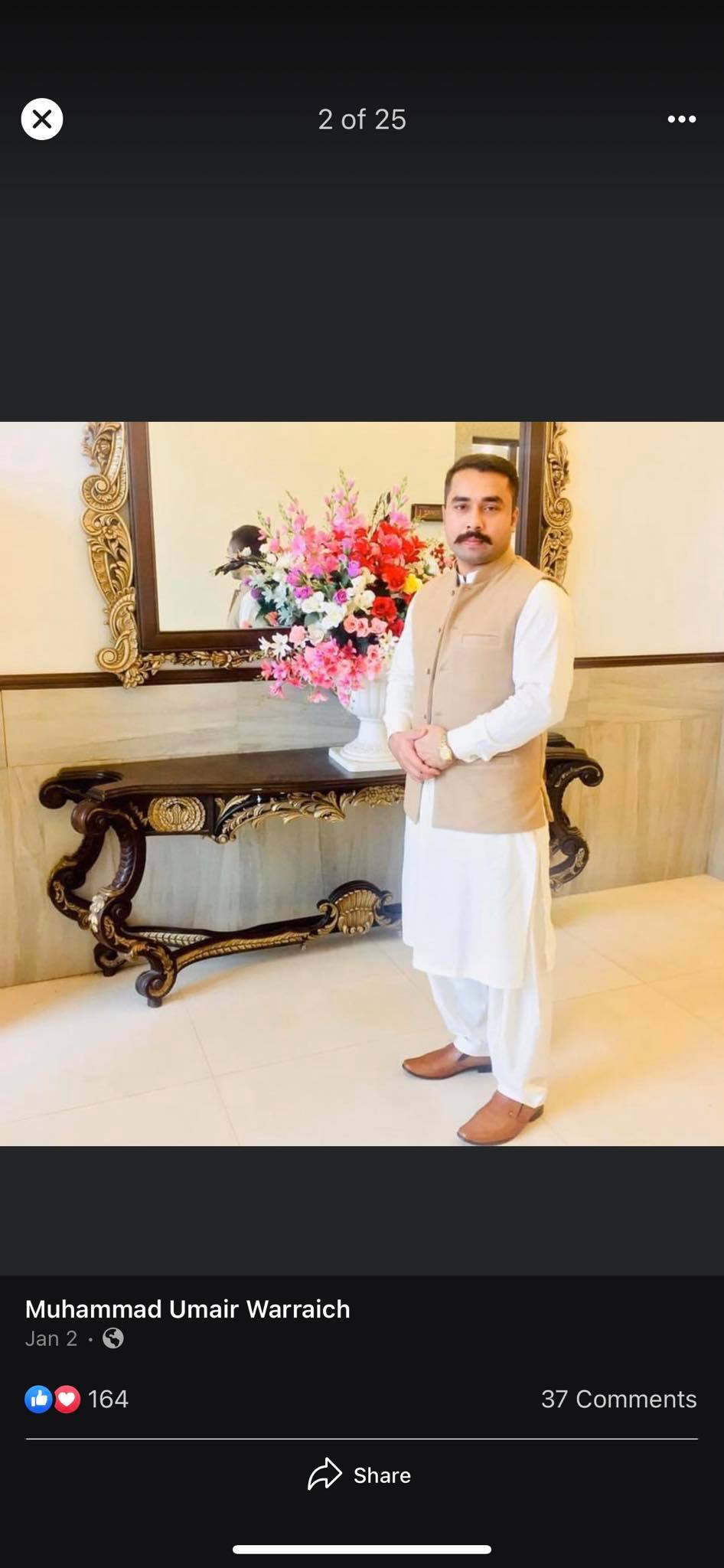 When it comes to regulating the internet, we need to revisit our priorities. Imposing vague ideas of morality on people will not solve the much bigger problems of addressing never-ending violence against women in the country that ironically associates its honor with the same women it abuses and kills every day.
Just recently, a woman discovered an open group on Facebook where men are openly admitting and confessing that they have molested their niece, cousin, classmates, animals, and so on. More so, they are even giving out advice on molesting and rape.
Cyber harassment is becoming way too common these days. It is mainly because people think it is easier to get away online. The cyber laws are not as effective as they were intended to be.
And it is not about drafting and passing the law but implementing them. Unless the laws are implemented, they will amount to nothing more than lip service. Do give a read to the 7 things that you need to know about the cybercrime bill.
What do you think of this story? Let us know in the comments section below.