Pakistan's national animal is Markhor and sadly, it is also one of the few animals which are getting extinct. Markhor represents as the national animal of the country based on the unique symbol it represents. However, due to hunting and other aspects, our national animal is in danger.
Meet Nawab Mehboob Jogezai, Who, From the Past 35 Years Is Trying to Save Markhor in Pakistan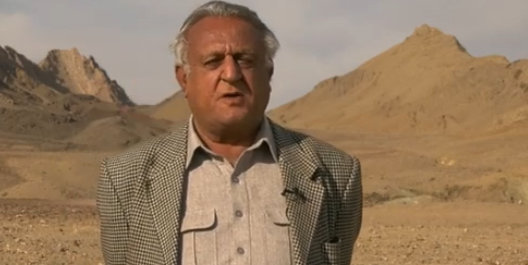 There are various types of markhor found all over the world. One of the includes Sulaiman Markhor, scientifically known as Capra falconerijerdoni.
From the past 35 years, Nawab Sahab is trying his best to save the Sulaiman Markhor. Nawab stated that years ago, his friend came to visit him; his friend wanted to shoot a video on the wildlife of Baluchistan. He said that they waited for 10 days in the mountains but could not spot a single markhor.
The Markhors breed only once a year, usually giving birth to one or two kids. Female become sexually mature at the age of 2 years and males become sexually mature at 5 years. Based on their breeding, it is very rare to spot them. In the case of Nawab Shahab, they found just one markhor and its child. It was in that moment when Nawab Sahab made a promise to himself that he would protect this animal from all sorts of hunters.
Nawab sahab started a program named Markhor Tahafuz Program. And till this day, it has been his life mission to protect markhor from all sorts of hunting. The journey has not been easy; from funding to making sure no one hunts them, all sorts of issues were there. But this did not stop Nawab sahab to finish what he promised himself.
Here's the Video of the Journey Markhor Tahafuz Program
We need more initiatives like this. And we need to make sure that the existing ones are carried forward as well. The 'Markhor' has always been adored for being the country's national animal along with being the emblem of our intelligence forces.
Trophy hunting of the Sulemani Markhor is a common practice, but the ones that have been authorized are the only ones endorsed by Jogezai and other such