In sad times of today, it is indeed a revival of humanity that wins our hearts and also gives us hope against all the poor conditions we see every day. In addition, the horrific floods in Swat surely gave us chills with respect to the power of Allah (S.W.T). It also proved that humanity still exists. In these flooding situation in swat a man risked his life to save a dog and got praises.
During the floods, most people were shifted to safer locations as well. A lot of roads of Swat and other northern areas have been damaged as well.
However, a man risked his life to save the life of a dog that was stuck under a wheelbarrow and might have died due to the strong current of the water.
Speaking to BBC Urdu, the man, identified as Afsar Khan, said, "I was going to the mosque to pray when I saw a wheelbarrow, people were standing and told me that a dog is stuck under it. My heart and conscience did not allow me to leave the dog to die in fast water."
Hence, without further ado, the man walked over to the wheelbarrow and pushed it up to save the hound from the mighty current of the flood.
Here is how the man Afsar Khan risked his life to save a dog
Khan's act of bravery and heroism is going viral. People are lauding him for his quick thinking.
The entire crowd started to cheer when Khan, reached the shore with the dog safe and sound.
There is without a doubt, nothing more beautiful than saving someone's life especially at such terrible times. As a matter of fact, the story of how this man risked his own life to save a dog during flooding in swat; simply restores faith. Perhaps, humanity isn't dead after all.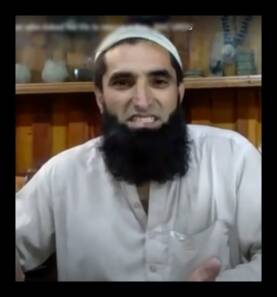 It amazes us to see how in difficult times, the true colors of one individual can be seen. Just a while back, we learnt about the old man who is feeding stray animals, in hope of being rewarded in afterlife.
Khan is the leader of a tablighi jamat in Swat. Simultaneously, he trades, vests, children garments, and hats for a living.
'No need for appreciation or praise'
In the interview, Khan mentioned, 'I don't have any political agenda behind what I did. I took off my shoes and jumped over."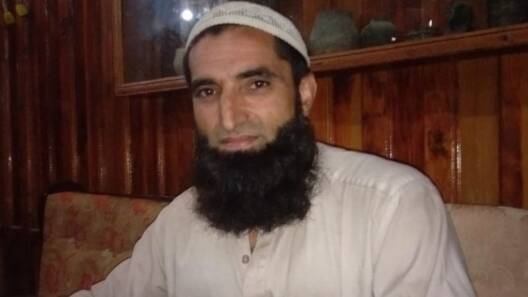 Later on, he added, "While walking in the river, all that was going in mind was that saving an animal is only for the pleasure of Allah, not for the sake of any wah, wah, and praise of anyone."
To say we are amazed at his humility is an understatement. Not only is his stance an act of bravery but it proves how just a small, yet bold act of courage is all we need. As a whole, we are proud of you Khan, and may Allah (S.W.T) bless you with a lot more.
What do you think of the story? Tell us in the comments section below.