At this time where the only entertainment left in Pakistanis lives is the increase and decrease in the dollar rate (sarcasm alert), some naked-hearted people have decided to raise their bars high. Currently, as Pakistan is in extreme debt, some people have even sold their self-respect and dignity for the sake of their country, LOL! Seriously, agar mulk qarzay main ho to kia kuch nai ho skta!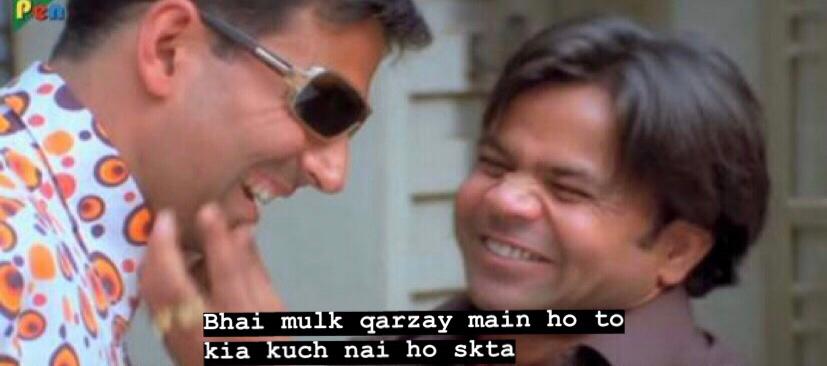 Get it? Well, out of sheer nudity and laugh-gasm, an unusual event took place in Pakistan's Lahore area. A fully naked guy was seen riding a Honda 125 motorbike on the streets of Lahore and fortunately, someone recorded it and uploaded on the internet. Specifically, fans of the hit American sitcom "FRIENDS" can relate to this guy on another level as the most controversial character 'The Ugly Naked Guy' from the series just popped out of the screen and that too in your own country *phew phew*
Also read: A GUY SITTING IN ETIKAAF TOOK ANOTHER GUY'S LIFE INSIDE A MOSQUE IN PESHAWAR OVER A PETTY ARGUMENT!
Don't trust us? The video is attached below. See it for yourself!
As soon as the clip surfaced the social media, Pakistanis went crazy with disappointment asking what this guy is actually high on? How can someone forget to wear clothes before leaving the house? Actually, we don't even know the reason behind the man's genital revealing ceremony, only the man himself can satisfy the occurring questions. Till he responds, check out the reactions of Twitteratis below!
This guy is right. It can be a mental illness!
Seriously? Is this man the leader of the pack?
Itni khushi ek bike lenay ki? Suspicious!
Ye tou kisi ne socha hi nai!
Paris main log nangay ghoomtay hain? Hain?
On a serious note, whatever the reason be, roaming naked on the streets is not acceptable. What's even more shocking is that not a single person on the street stopped him or asked him the actual reason behind. A similar story had happened in the past too when a man took off his clothes in public due to some argument with the police constable. It's actually more disturbing than disgusting!
The Pakistani awaam is now urging the government officials to look into the matter and put an end to these incidents now or else they can increase in future.
Liked the story? Write to us in the comments section below!