Somebody literally just took 'love is in the air' to the next level! A man took his proposal into the air and popped the big question to his girlfriend during skydiving. 
In the viral video, the man identified as Ray seized the opportunity to surprise his girlfriend, Katie when he was skydiving with her. Surprisingly, the proposal became all the more exciting as the man carried the ring carefully in his mouth. He shows the ring between his teeth to the viewers first.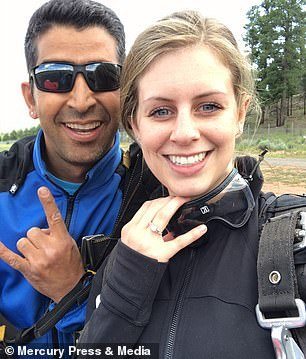 As the parachute flutters open, he professes his love to the woman and shows her the ring in his palm, while managing the camera with the other. The video captures the moment when he takes the ring out of his mouth and presents it to his girlfriend. He tells her, "I love you", to which she thanked him for the surprise.
Just a few moments later, the man pulled out a ring from his mouth and popped the big question. He said, "I fall in love with you more and more every day. Will you marry me?" His girlfriend seemed over the moon after the surprise and instantly said yes. "She said yes," the man screamed in excitement.
Take a look at the proposal in the sky!
"My girlfriend had no idea what I was planning. I decided the best place for her ring would be in my mouth so she couldn't see," the caption read. The viral video was posted on the TikTok handle named Wingsmanskydive. As it appears, the person who shared this video is a pilot.
Even though the viewers got anxious that the expensive jewelry could have fallen, the proposal ended without any troubles with the woman saying yes. The newly engaged couple was then seen ecstatic as they continued their joyride to celebrate the sweet moment.
Meanwhile, the social media users were thrilled to see the unique proposal. As many congratulated the newly engaged couple, they remarked that they were very anxious the man would drop the ring. While highlighting that it was a risky move, people said they were glad he pulled it off with such style.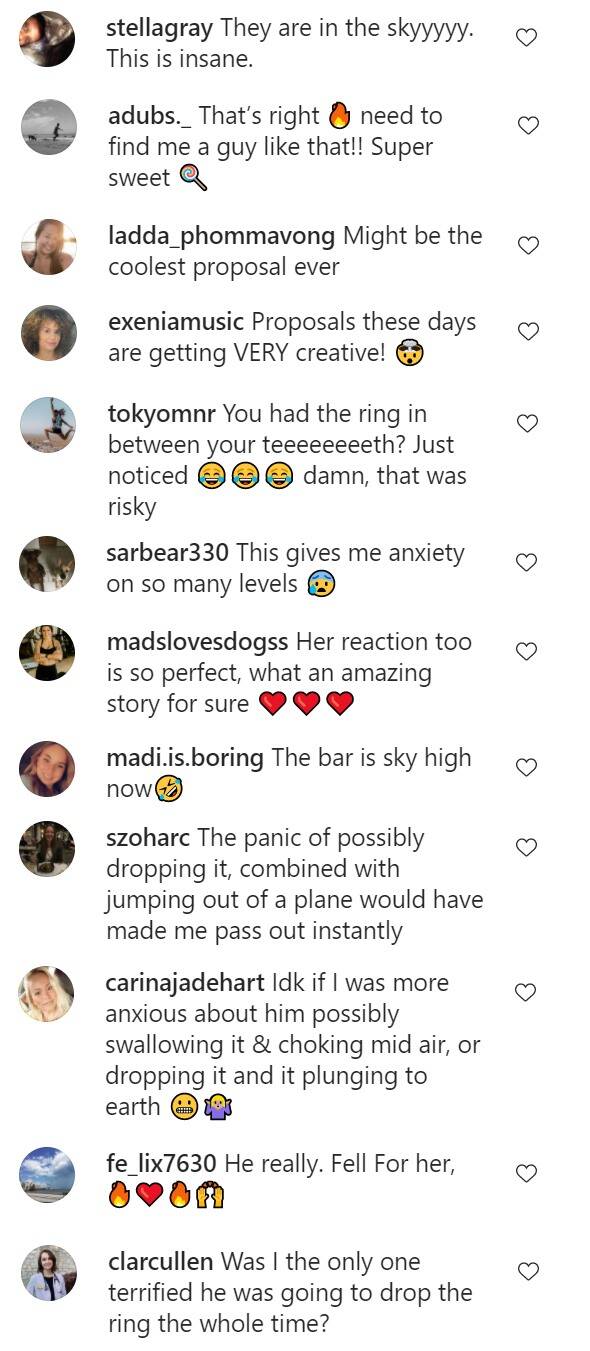 Did this guy just raise the bar for all men?!
Recently, a happy groom just gave his bride an out of the box, and a truly magical surprise. Do check it out!
Read More: This Girl Shares Her Experience Of Skydiving For The First Time In Dubai But…
What do you think of this story? Let us know in the comments section below.