An Indian man named Kovid, which means 'learned' in Sanskrit, has shared his experience living with a name that sparks hilarious reactions among people during the never-ending covid pandemic in a Twitter thread that has gone viral.
The man, Kovid, has been having his share of the limelight goes viral amid the covid pandemic. However, without being offended by countless jokes, he has been basking in the joy.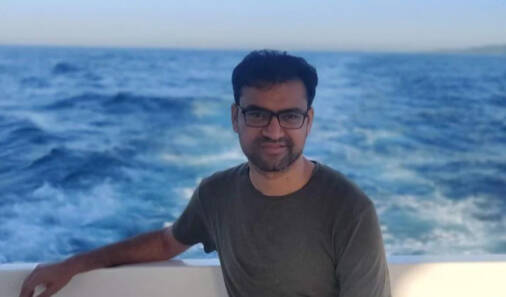 When the pandemic hit, Kovid Kapoor, co-founder of the trip planning site Holidify, took to Twitter to put out a disclaimer: "My name is Kovid and I'm not a virus". Nonetheless, confusion and hilarity have not ceased to flow.
Kovid tweeted how people were amused by his name when he went on his first foreign trip since the pandemic started. Soon, his tweet garnered a lot of attention. He took this as an opportunity to make some light jokes about it and keep going in such gloomy times.
The 31-year-old businessman admitted that running a traveling business through the pandemic has been an "absolute nightmare" but that his sense of humor helped keep his mood light.
"We went through a lot of stress to manage our company, and now we're staring at another wave that's just getting started. I almost always start my calls with new people with a quick joke about my name!" he said in an email interview, adding that it "works better than generic small talk".
As his tweet blew up, feeling like a "mini-celeb", he shared a full thread recounting some of the "memorable" moments.
Here you go:
There have been moments where he says even Gmail was in confusion about his name. He also admitted to not using his real names sometimes; revealing his name got everyone laughing at a coffee shop once.
Asked if he is ever bothered by the jokes, the man said he had learned to take it all in his stride.
"Sometimes, though, when I'm in no mood for a conversation — while getting a coffee, booking a table reservation, I use an alternative name — Kabir Kapoor — so that there's no chance of talking about it," he admitted.
"It is an extremely uncommon name — to the point that I've met only one other Kovid in life. And yes, we bonded over the joke after the pandemic," he said.
"I wouldn't say I got attention but yes I've always been complimented on my name — how it sounds and what it means," he said.
Of course, he admitted he didn't know then how big the pandemic would be or about its long-lasting impact. But he knew he had to keep his humor alive through it.
Hope this gave you a good laugh!
Read More: Pakistanis Share How Bakeries Took Their Instructions Too Literally
What do you think of this story? Let us know in the comments section below.