From the classiest to the most unorthodox, breakup stories from around the country keep surfacing on the Internet. All you need to do is grab some popcorn for this one! We all have heard of 'gold-diggers', but this gori friend of a Pakistani man turned out to be a complete fraud.
Nadeem Ali became a victim of cyber fraud which came under the banner of Facebook friendship. It all began eight months ago when a Canadian woman named Rose from Ottawa Ontario sent a friend request to Ali an hour after midnight. Ali not only accepted the request but also began talking to her. Poor Ali! Little did he know what a horrible ordeal awaited him.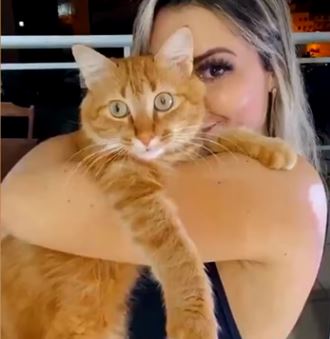 Talking to Urdu Point, Ali shared, "I saw her display picture, and she looked foreign to me. When we started talking, she used to speak English, and I do not know English. Whenever we used to talk, I always used Google translator to reply to her."
After developing a friendship with Ali, Rose began playing out her fraudulent strategy. She told him how her husband died losing his battle with liver cancer. In addition to this, she revealed that he left behind insurance of about $4.7 million.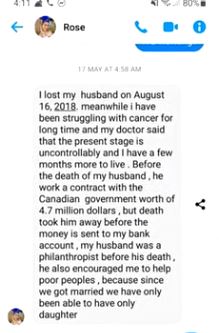 In a clever and deceitful way, Rose asked Ali to take half of that amount and start a business from it. More so, she asked him to get subsequently get his paperwork done, get a visa for Canada, and come to her.
Rose also promised to marry him
"The love was real for me but I lost Rs27 lacs owing to her betrayal," Ali shared. Rose told him that due to the coronavirus pandemic, she would like to send him some money through aid. She asked for his bank account details, and house address. Two days later, she said that all banks are closed, so she will send the money through courier.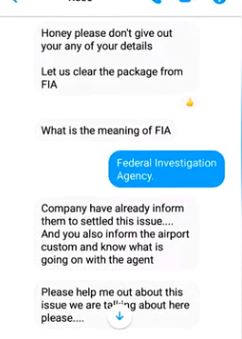 In an attempt to get the courier delivered to his house, Ali lost Rs27 lacs to a pseudo courier company, a fake custom person, as well as a sham UN office, and a Canadian bank called 'EH National Bank'.
After losing all his savings, Ali approached Lahore Federal Investigation Agency's (FIA) cybercrime office. They assured him of recovering all his money and to start an investigation.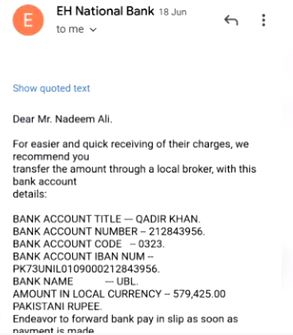 "If any gori sends you a friend request on Facebook, I recommend you to directly block her," Ali says after learning his own lesson.
Watch Nadeem Ali narrating his 'love' story
We have all heard stories about breakups that involve gold-digging partners, but have you ever heard a breakup story that involves a gold-digging boyfriend? Well, meet Rafay, the ex-boyfriend of a Pakistani girl who just could not stop asking her for money every week.
This also reminds us of two breakup stories, the 5-1 subject fail breakup and the Rs13000 bill for the gold-digging girls of our society. You will definitely enjoy their stories!
Story Courtesy: Urdu Point
What do you think of this story? Let us know in the comments section below.