A citizen of Karachi presented a ridiculous case before Sindh High Court (SHC). He appealed to the court to approve the usage of hashish (chars). He aimed to seek approval from the court to permit carrying and usage of 10 grams of hashish.
The SHC, however, dismissed the petition. While dismissing the plea, Justice Muhammad Ali Mazhar expressed his displeasure at the petitioner Ghulam Asghar Saeein.
Justice Mazhar asked the petitioner, "What kind of a petition have you brought? Do you want everyone to start smoking chars?".
The petitioner responded by saying that he was a "poor man". He did file the petition in "public interest". The man also said that smoking hashish is allowed in multiple countries.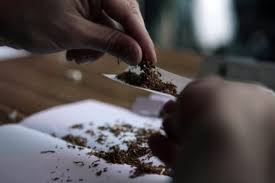 Justice Mazhar, however, did not agree with him. He said if you want to smoke hash then go to those countries, it is not allowed here. He also asked why such petitions are brought to court. In reply, the petitioner said that it will increase the country's income and revenue.
"We do not want such a revenue. There are legitimate ways to increase the income of a country" responded the judge. As a result, he dismissed the plea of the petitioner.
Are all drugs really harmful?
There is a general taboo among public that all drugs are harmful. However, there are a few drugs that do not have health consequences. Cannabis is one of them. Cannabis a flowering plant that is used for both recreational drugs and non-drug use.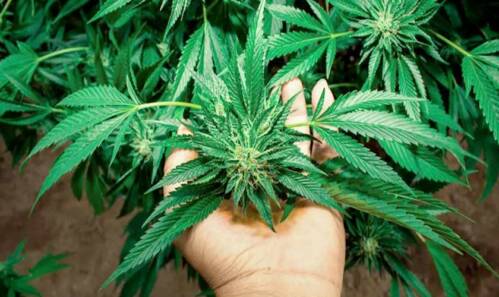 Last year, a report by DW News published a list of world's most cannabis consuming cities of 2018. According to the list, Karachi is now ranking second among the highest cannabis consuming cities from 2018 making a total smoking number of 41.95 metric tons in the year.
More recently in September 2020, the government of Pakistan provided approval of licensing for cannabis use in Pakistan.
As per Fawad Chaudhry, the industrial and medical uses of cannabis are large in number. The industry is worth billions of dollars. It can benefit provide huge economic benefits to Pakistan.
This landmark decision was not taken keeping recreational use in mind. Cannabis, with street names of Marijuana, Weed, and Kush, has recently become one of Pakistan's recent biggest drug influxes. Ranging from 2500-8000 a gram in respective of which city and what quality the drug is, Weed has already established itself in Pakistan.
The purpose of the Pakistan Govt as it approves Cannabis to enter this market is for industrial and medical use. They can help in making of right medicine for concerned diseases. As well as be used as a source of food.
Concrete-like blocks made with hemp and lime have been used as an insulating material for construction. The fibre of the Hemp can be used to make clothes and shoes.
What do you think of this story? Let us know in the comments section below!