At Banar Chowk in Mingora, Swat, on Tuesday, a man killed his wife in front of her young son.
According to Dawn, the victim, a lady named Naila Bibi, had filed a complaint against her husband, Akhtar Ali, demanding a divorce from him. The mother and her son were on their way to court when Ali opened fire on them.
Man Killed His Wife In Swat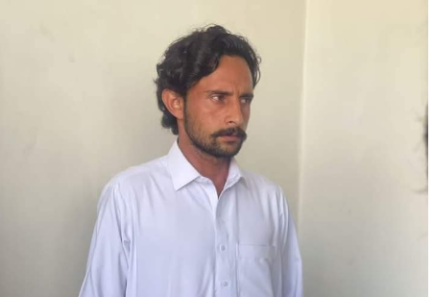 According to the statements of the witnesses, Akhtar Ali hid behind a building and waited for the victim to pass through Banar Chowk before opening fire. Naila Bibi passed away there and there.
The shocking revelation was brought to light after a horrifying photograph that had been shot by witnesses and circulated on social media went viral. In the photo, a little child can be seen sobbing next to the body of his mother, who was bleeding.
Very painful & tragic. A woman brutally murdered allegedly by her husband in front of their son in #Swat. The child sobbing on his mother's lifeless body is heartbreaking – #Pakhtunkhwa isn't safe for women & children. Barbarism normalised as 'honour' & ghairat. https://t.co/jtk4lY7KAa

— Bushra Gohar (@BushraGohar) September 5, 2023
The gunman was taken into custody by the police when they reacted to the event. Ali has furthermore been the subject of a First Information Report (FIR), and an inquiry has been opened.
According to the police, Naila Bibi filed for divorce because her husband was abusive to her and she wanted out of the relationship because of it.
See More: Lahore Man Kills Wife & Sends Body To In-Laws' House
What do you think of this story? Let us know in the comments section below.