We may deny it and may find every other reason to blame a woman but we certainly cannot ignore how sexual harassment is a recurring issue all over Pakistan. It is prevailing in different sorts and it makes our heart bleed. Recently, a man was captured in camera who gropes a woman in broad daylight who was wearing a burqa.
There are severe punishments for sexual abuse in Pakistan. This includes castration, life imprisonment, and the death penalty. However, sex offenders keep molesting women and children, and case numbers are climbing. Still, we keep blaming the victim for the way they dress.
Now, for those who will say that a girl that is harassed or sexually assaulted must be wearing jeans and top, etc, a recent incident of harassment where a man gropes a woman in broad daylight occurred where a woman was fully covered in a burqa.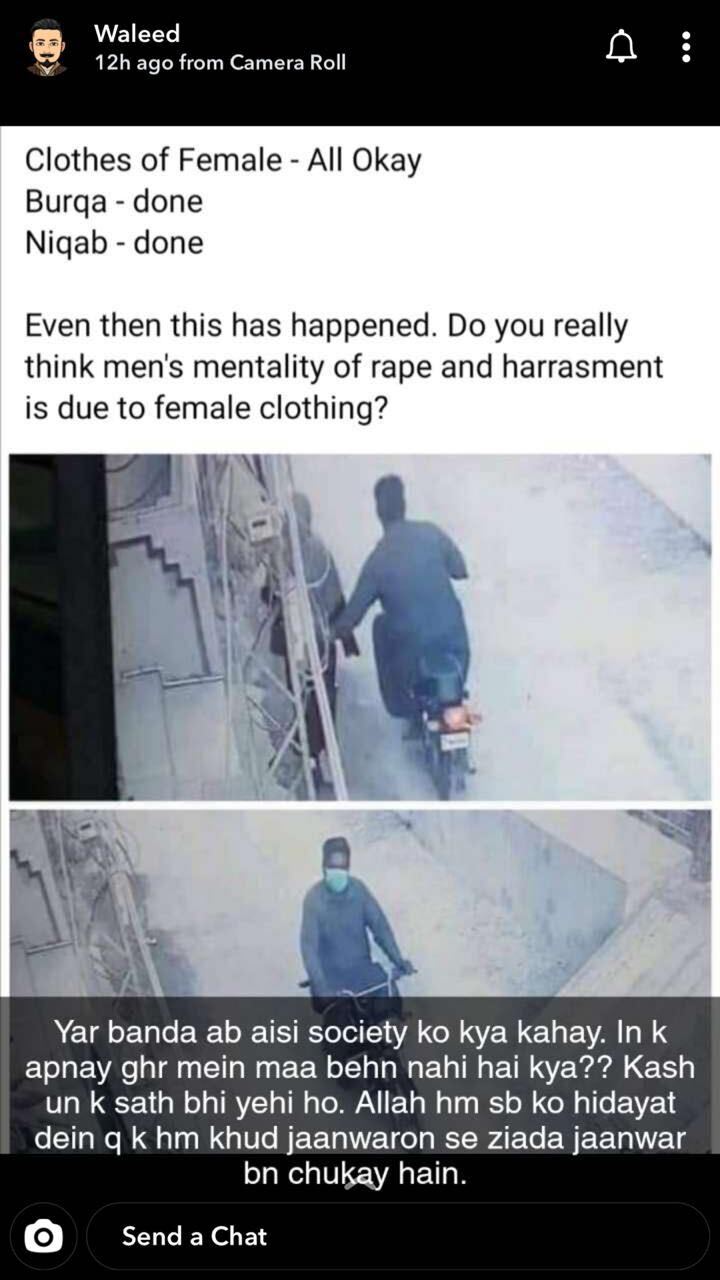 Even after covering herself, she was shamelessly groped by a man in broad daylight. He then ran away on his motorcycle. It is evident that if women in Pakistan are not even safe. Although they are fully covered in a burqa, some men still try to sexually harass them.
We should stop targeting women's dressing every time. This sexually frustrating disease in our society needs to be eliminated once and for all. It was never how a woman dresses or walks, but it's definitely how an individual thinks, where he sits and how he is brought up.
The problem is not the dressing of women but the mindset of men
This is not the first incident where a woman has been sexually assaulted on a street in Pakistan. In July 2019, another harassment case was reported from Dera Ghazi Khan city. A CCTV footage of the incident went viral on social media and Pakistanis were shocked.
An old man of around 50 years of age was seen groping a student in broad daylight while on his motorcycle. The old man looked extremely calm and easy going while shattering someone's self-confidence.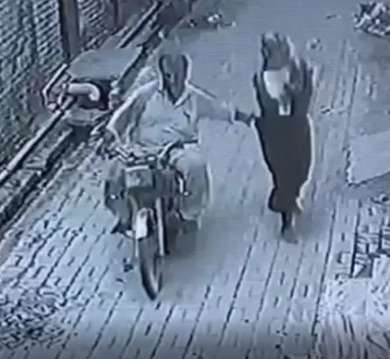 Another incident occurred in October 2020. A video clip emerged on social media regarding a man in Pakistan blaming the clothes of a woman. While talking to a reporter, he said that skirt and short clothes are the cause of rape of women.
In the video clip, a reporter interviewed a man on the street. She asked him about his views on the cause of rape. In response, the shameless man points out her clothing. He unapologetically says, "If women will go out in public dressed like this, it is bound to happen."
Boldly, the reporter replied, "This dressing? What is wrong with my dressing?" To this, the man said, "I am telling you if you come out dressed like this. Dressed in skirts, you fan the flames of lust."
Women's wardrobes have long been used as an excuse for sex crimes. It is evident that women who are victims of sexual harassment second-guess their clothing.
It is unfortunate that this simply transfers the responsibility of control and power from the perpetrator to the victim. As a society, we have to change this misogynistic mindset.
What do you think of this story? Let us know in the comments section below!