A quarrel over a parking spot in Karachi took a violent turn on Friday when a man stabbed and injured three people – designer Moazzam Khan and his two sons. Reportedly, the suspect has been granted pre-arrest bail.
The incident took place in Karachi's Pakistan Air Force Falcon Complex on Shaheed-e-Millat Road. The injured were rushed to a nearby medical facility for treatment. But, the attacker fled the scene. Meanwhile, the video of the incident had gone viral on social media.
The suspect identified as Ibrahim Durrani was booked by the police for stabbing and wounding Moazzam and his sons Fahad and Atta on the night of March 16. According to the police, his father, Khalid Durrani, was booked on separate charges related to his involvement in the attack.
On Friday, both the suspects appeared before an additional district and sessions judge (East), said Dawn. Prior to that, they obtained protective bail from the Sindh High Court (SHC). It also turns out that they moved an application requesting the court to grant them pre-arrest bail to enable them to join the investigation.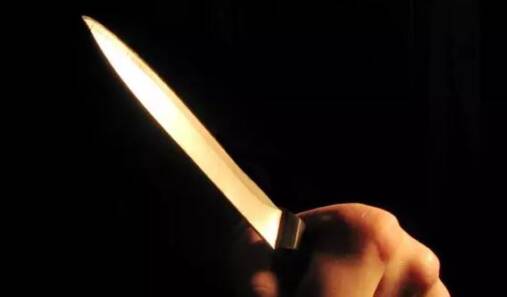 Their defense counsel argued that his clients were booked by police in the case with mala fide intentions. The judge later granted them interim pre-arrest bail. It is subject to furnishing a surety bond of Rs50,000 each till April 19.
Detailed mentioned in the FIR
As specified in the contents of the first information report (FIR), the complainant, Moazzam, said he was present in his house on the night of March 16. He claims that after hearing some noise he came outside.
Moreover, he alleged that his neighbor Ibrahim used abusive language and attacked him with a knife with the intent to murder. He suffered wounds on his head. In the meantime, his sons came out from the home. They tried to save their father. However, Ibrahim attacked them as well and went on to stab them.
Fahad received wounds on his ear, while Atta suffered injuries on his back. Additionally, the complainant claimed that during the scuffle, the suspect's father, Khalid, also came out and asked his son to "beat them more".
The complainant said the CCTV footage of the incident was available which showed Ibrahim carrying a knife in his hand.
He told the police that his wife informed him that subsequently the suspect also resorted to aerial firing. More so, threatened them with dire consequences if they reported the case to the police.
The incident had triggered an outrage on social media last week. Such incidents and lack of punishment for people with clout are the prominent reasons citizens lose confidence in their government.
Story Credits: Dawn
What do you think of this story? Let us know in the comments section below.