Women who leave their homes for various purposes face street harassment – a serious crime that is not even recognized as a real problem by society. Every day a new incident comes into the limelight.
Women are too scared to speak up because they fear violence and victim-blaming. When a woman is harassed on the streets, bystanders do not do much because most of them simply enjoy watching the show and laughing at the women being harassed. Some do not do anything out of the fear of getting beaten up by the harassers.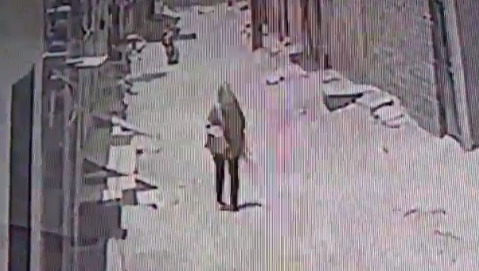 Generally speaking, however, people do not come for help because street harassment is not even considered a problem, to begin with. Men have been conditioned to believe that any woman who steps out of the house without a man will face all sorts of harassment.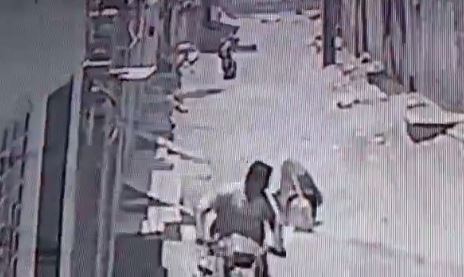 The situation only keeps worsening due to no strict implementation of the laws in the country to stop people from harassing women on the streets. Yet another street harassment incident has emerged.
The incident took place on the streets of Multan. As the man continued harassing the girl and forcing her to sit on the bike. The girl got annoyed and hit him with a rock. The footage shows him riding his bike away. However, he returns and grabs her, and slammed her down on the street.
Here is the CCTV footage
Do you see anything wrong with the victim's dressing? The majority of the time, when a woman is harassed on the street, she is accused of being inappropriately dressed. The reality is, however, that even women wearing a burqa are not spared. In fact, sometimes, the burqa-clad ladies have to go through the worst. The fact that they are women and on the road is enough for them to be harassed.
Taking note of the incident the Punjab Police responded, "The local police are in touch with the victim and her heirs regarding the incident. Moreover, raids are underway to arrest the accused."
In a similar case, a minor girl who appeared to be under the age of 10 was groped by a biker. A video came to the surface in which she could be seen walking on a street. Meanwhile, a man on a bike, passing by, molests her and rides away.
Men shamelessly grope women in Pakistan. When women say they wish to reclaim space, this is what they mean; they should not have to step out of their house hoping and praying that they are not attacked for the simple reason of stepping out of her house.
What do you think of this story? Let us know in the comments section below.