Horrible tales of sexual abuse, rape, and torture against women and children continue in Pakistan. You pick any city or any locality in the country, and there will be several untold cases of sexual abuse. These monsters who roam around our loved ones are sadly fathers, brothers, and relatives. But definitely, not humans! Here's another untold story. A man in Punjab has admitted to sexually abusing his own teenage daughter along with his brother and neighbor in Kasur.
According to reports, the three men and the victim are residents of the Gunjiyan village, in the infamous district of Kasur. This case seems to be old, however, its shocking details in a video are now circulating on social media.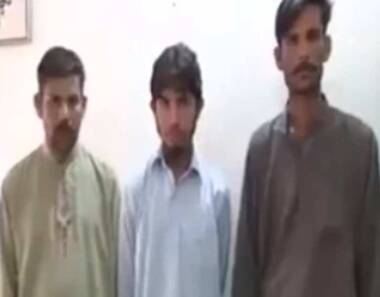 Kasur has been rocked by multiple incidents of abuse, rape, and killing of children. In January 2018, six-year-old Zainab Ansari was found dead in a trash heap, five days after she went missing.
The poor girl's father is single and his name is Ajmal. He along with his brother Amjab and neighbor Arham, had been sexually abusing his 15-year-old daughter for four months in Kasur.
He admits to his crime in the video of a private news channel.
Ajmal had separated from his wife some years ago, after which he lived with one of his four daughters.
"After the divorce, my wife left one daughter with me while she took the other three [children]. I don't know what happened to me, but I started sexually abusing her four months ago, along with my brother and neighbor," said Ajmal while speaking in the video.
Reportedly, Ajmal's family knew about the entire abuse. However, they never take any action against him.
After months of sexual abuse, seeing the teen's poor condition, Ajmal's sister intervened. She took her to her home. However, that didn't stop Ajmal from coming over and continuing to abuse his daughter.
Ajmal also reportedly said, "If she (his daughter) had not escaped, we would have continued to abuse her."
What a beast this man is! A father is the biggest asset of any child. He protects him or her from the evils of society and supports them. And, then we have men like Ajmal.
A stepfather and uncle recently abused a 12-year-old girl in Karachi. Then we have many girls like six-year-old Seema and little Marwah, who are raped and killed every day in Pakistan. Should we keep our women and children away from their fathers and relatives too?
What do you think of the story? Tell us in the comments section below.