There's nothing more exhilarating than watching a young artist budding with passion and talent, ready to take on the world. And so it happened that we stumbled upon Maliha Abbas's Facebook page, by the name of "Maliha's Art", and took a look at some of the San Francisco based artist's beautiful creations.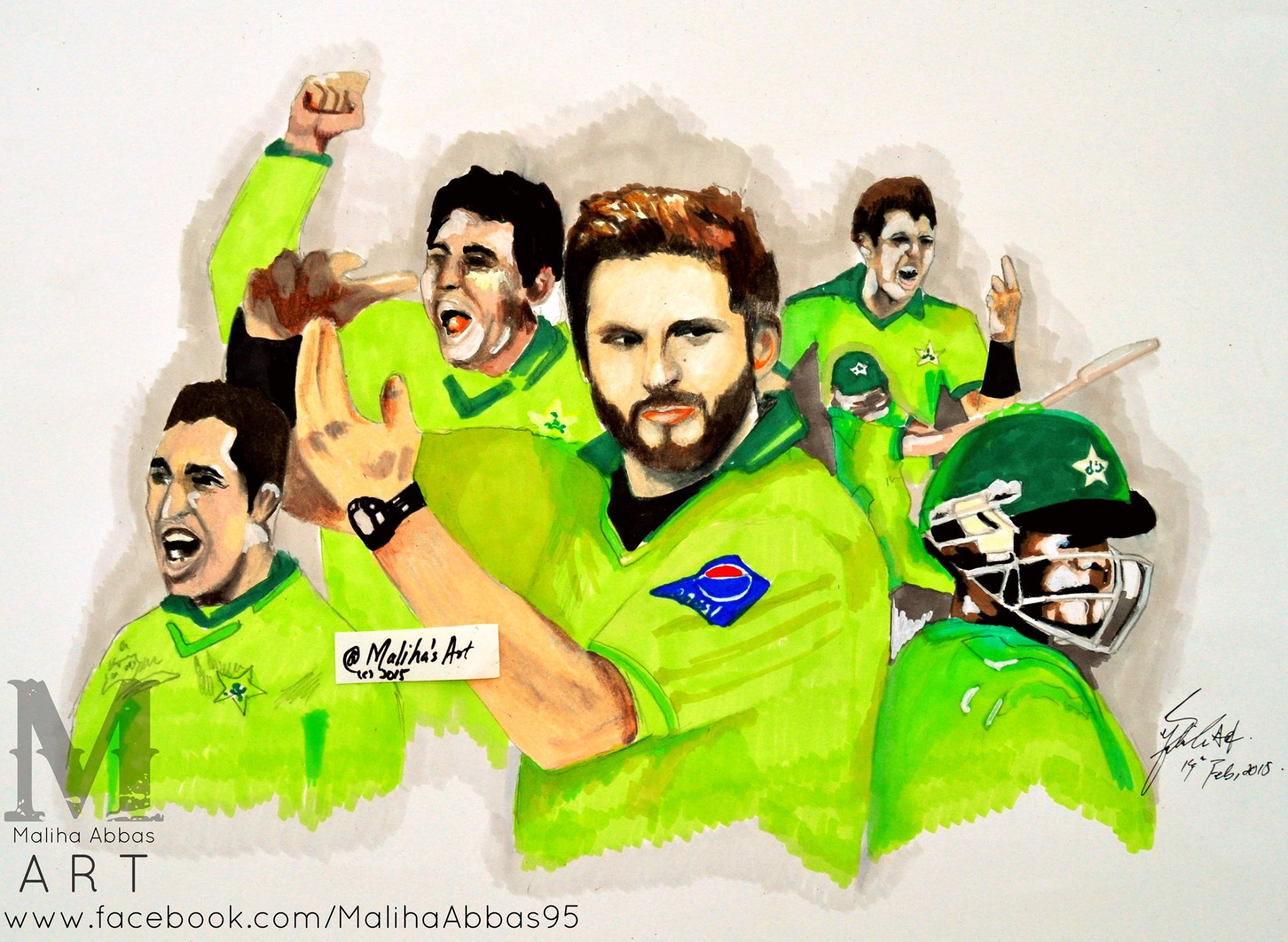 Source: facebook.com
For a self taught 19 year old artist and photographer, Maliha's work is anything but amateur.
But more than the work, it's the passion that took us by surprise. While many teenagers around us are struggling to get their grades and life in order, Maliha wants to relate the unheard stories. She wants her art to be a mic for the marginalized; a voice through which their stories and struggles can be put across to the wider audience.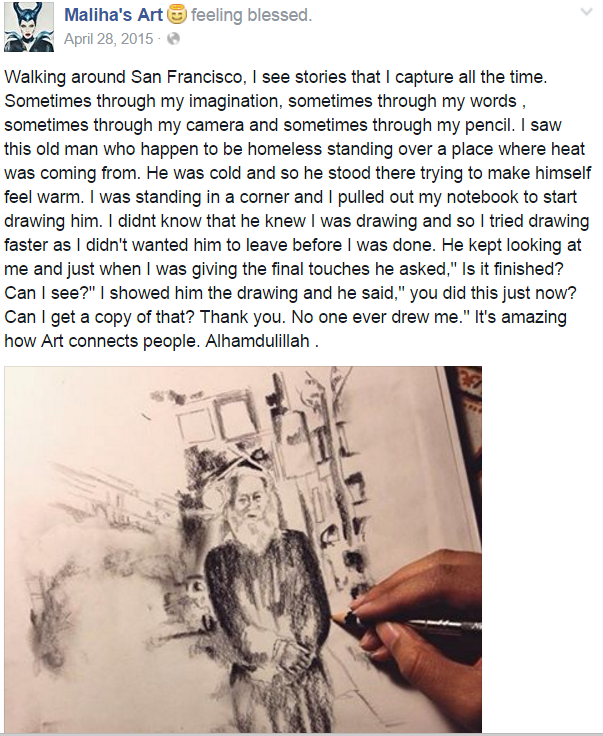 Source: facebook.com
Maliha has held many exhibitions featuring her art and photography, not just in San Francisco, but also in the cities of Karachi, London and Bangkok. Her work has gained appreciation globally. The young artist believes that she doesn't need a teacher; she likes to chart into new territory and find her way herself. Her confidence and belief in her abilities is reflected in that very fact, and is commendable.
Drawing isn't her only talent; she possesses a flair for photography too.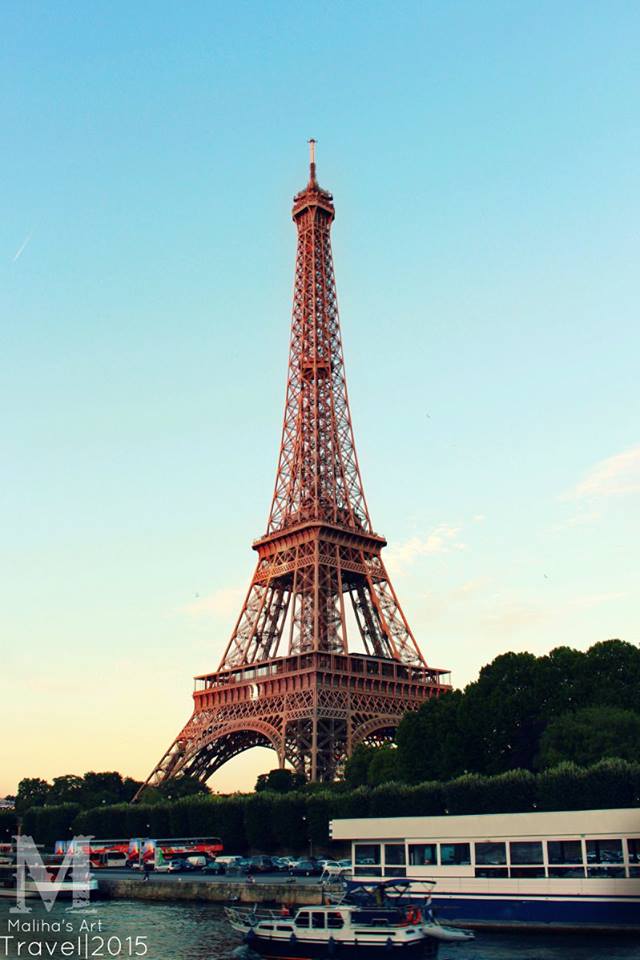 Source: facebook.com
Maliha's art and photography has won her many awards, which include, the 1st Prize in Photography at  the Youth Arts and Literary Exhibition 2014 at IBA, the Medal of Honor from the Peace Revolution I Meditation Artistic Retreat in Thailand (where she was selected from amongst twenty artists from world over), and a Momentum Award from TEDx, which she attended as the guest speaker.
She uses the money that she earns from her work, to satisfy her desire of exploring many different countries around the world, to look for stories she can tell on her canvas.
There's no shortage of talent and potential around us, but what's truly inspiring is that when someone as young as Maliha decides to employ her creative skills to lend a voice to the unheard.