After so much waiting for the American sitcom series Friends reunion special, the date of its release has finally been released. The list of celebrity guests has also been revealed. Among 15 celebrity guests that will be making an appearance at the long-awaited Friends reunion, Malala Yousafzai will also be joining. Yes, Malala.
On Thursday, HBO Max unveiled the first trailer for the special, which reconvenes original cast members Jennifer Aniston, Courteney Cox, Lisa Kudrow, Matt LeBlanc, Matthew Perry, and David Schwimmer for a conversation about the series on Thursday, May 27.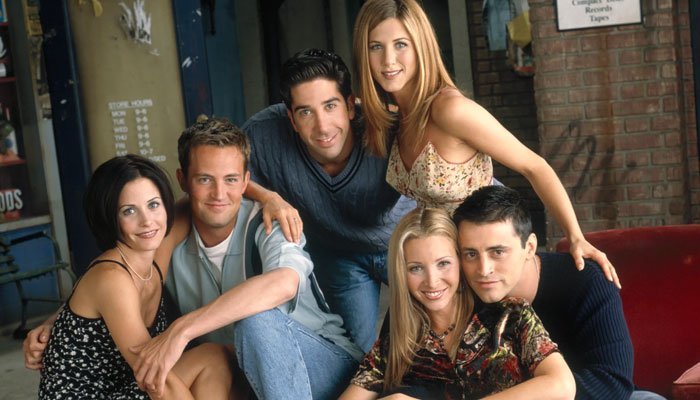 Amidst a sea of A-list athletes, musicians, and actors, Malala does not have any other known ties to the hit NBC sitcom, which ran from 1994 to 2004. It is also unclear if she will be appearing virtually or in person to share her thoughts on the Central Perk gang. What we do know is that the 23-year-old has expressed her need to dive into comedy series after a day tirelessly advocating for girls' education.
"Just like everybody else, I also need a break to just focus on a show like Big Bang Theory, Girlfriends, or Ted Lasso," she said on the PEOPLE Every Day podcast in March. "These are things that just keep you sort of happy for a second. It helps you just to escape from all of the problems that are there outside."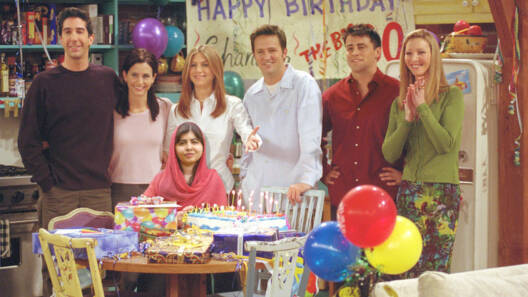 Malala will pop up in some capacity at the Friends reunion alongside David Beckham, BTS, James Corden, Cindy Crawford, Cara Delevingne, Elliott Gould, Kit Harington, Larry Hankin, Thomas Lennon, Christina Pickles, and Reese Witherspoon.
Hopefully, each of them will be asked a pivotal question: do they believe Ross and Rachel were really on a break?
Check this out!
The unscripted, one-off special was filmed earlier this year on the same sound stage in Los Angeles as the original comedy about six young 20-somethings, played by Jennifer Aniston, Lisa Kudrow, Courteney Cox, David Schwimmer, Matt LeBlanc, and Matthew Perry, living in New York. 
The episode was supposed to have been filmed more than a year ago. However, it was repeatedly delayed by the coronavirus pandemic. Friends, which ended its 10 year run on NBC television in 2004. It is one of the most popular TV shows of the 1990s. Moreover, it found a new life on streaming platforms where it is one of the most-watched shows worldwide.
News of the broadcast date for the reunion quickly became the top trending item worldwide on Twitter.
Have you seen the Pakistani version of Friends yet? If not then you are missing out big time. It is hilarious! Also, did you know that there is a Friends themed 'Central Perk' Cafe in Karachi?
What do you think of this story? Let us know in the comments section below.